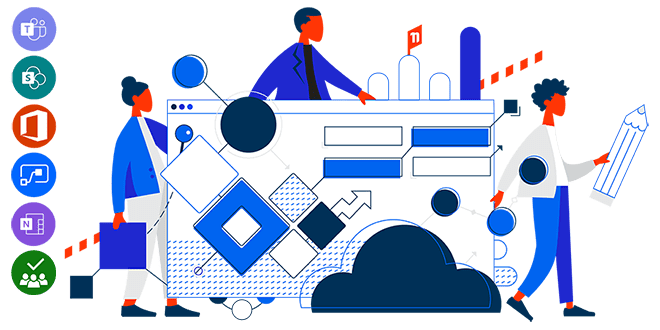 Microsoft 365 Beginner Course - Manila
Automate and collaborate with Teams and Microsoft 365.
Microsoft Teams is the linchpin of the 365 platform. Learning to use Teams effectively and other key applications covered in this course, will enable you to get the most out this suite of tools. 

Team collaboration, planning, file storage, editing, sharing and workflow automation. There is a lot of functionality available at your fingertips. Our Office 365 Beginner course introduces Teams, SharePoint, Power Automate, Planner, OneNote and Office Online, providing you a strong foundational knowledge. Detailed course outline below. All courses in Manila running remotely, join us live online.
Microsoft 365 Beginner Course - Manila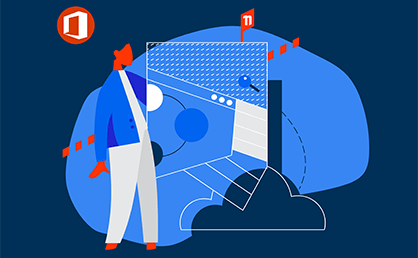 Achieve more through effective use of Teams and Microsoft 365. Automate. Collaborate. Remote courses running in Manila.
Upcoming Courses:
Scheduled
Taking enrollments.
Confirmed
Taking enrollments.
Sold Out
Try another date.
365 Beginner Manila

Course Details
Times
9am - 4pm ( approx )
Reference Materials
Provided
Delivery
Instructor-led training
Address
Level 40 PBCom Tower
6795 Ayala Avenue Corner V.A.
Rufino Street
Makati City
Makati 1226


Office 365

Course Outlines
Microsoft 365 Intermediate
Try our short skills test and find out which course is right for you.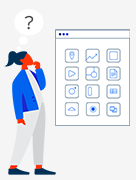 What do I need to know to attend?
This is an introductory course designed for people new to Microsoft Office 365. This is course is appropriate for training post Microsoft 365 implementation.
365 Beginner Manila

Learning Outcomes
Work with Microsoft Teams
Create a Team
Create a conversation thread
Use Private Chat
Review Activities in Teams
Understand SharePoint Online
Use Planner to Assign Tasks
Use connectors to Microsoft 365 apps
Work with Office Online Suite
Create Automated Flows
365 Beginner Manila

Course Content
Teams

Access Microsoft Teams

Access web version

Download Desktop Version

Mobile Version
Create a Team

Private vs public teams

Add Team Members

Add Team Owners

Create Channels

Add a Website Tab
Conversations

Private chat v group chat

Channel Conversations

Mention a team

Mention a person

Mention a channel

Like a message

Save s message

View saved messages

Mark message as unread
Private Chat

One-on-one chat

Group private chat
Activities Feed

Review activities in Teams

Filter feed

My Activity Feed

Follow a Channel

Favourite a Channel
File Management

Understanding file storage in Microsoft Teams

Team files

Create a file

Upload files

Find files

Chat about files

Editing files

Make the file a tab

Additional cloud storage

Quick access to recent files
Calendar management

Create a meetings

Manage scheduled events
Calls

Video calls

Audio calls

Conference calls

Share Desktop
Search

Search Teams

Search Commands
Integrate apps

Personal View

Integration types

Channel Tabs
Teams and M365 Groups

Create a Group

Create a Team for an existing group

Group conversation vs conversation in Teams

Group Calendar

Group Notebook (OneNote)

Group Planner

Group Site

Delete a Group
SharePoint Online

Introduction to SharePoint

SharePoint Site Collections
SharePoint Sites

Team Site

Creating a New Team Site

Site Contents and Settings

Deleting a Site
SharePoint Libraries

Creating a new document library

Creating a folder

Create a new file

Upload an existing file
SharePoint Lists

Creating a New List

Adding items to a list

Adding list columns

Editing list items

Deleting a SharePoint Site
Teams and SharePoint

Group site vs Team site

Team document library

Additional SharePoint

Libraries/Lists Pages

Delete the Team
Office Online and OneDrive

What is Office Online

What is OneDrive

Accessing Office Online
Word Online

Creating a New Word Doc

Using OneDrive to manage files

Editing a document

Sharing a document

Co-authoring a document

Delete files and folders
Power Automate

Introduction to Power Automate

Purpose of Power Automate

Why use Power Automate?

What kind of tasks can Power Automate perform?

How should you use Power Automate?

Accessing Power Automate
Power Automate Interface

Suite Bar

My Flows

Team Flows

How to view Team Flows Approvals

Approvals

How to view approval requests

Templates & Connectors
Designing a Flow in Power Automate

What's in the gallery of templates?
Flow 1: save email attachments

Creating a flow from the gallery

Editing a flow

Building blocks of the flow

Testing Flow
Flow 2: Regular Reminders

Create the flow

Run now feature

Disabling a flow
Flow 3: Sync Calendars

Add a Condition to a Flow
Flow 4: Send a Newsletter

Fixing Failed Flows

Deleting Flows
OneNote Online

What is OneNote?

Accessing OneNote Online
Creating and Using OneNote

The OneNote Online Interface

Sections & Pages

Working with text

Images in OneNote

Drawing in OneNote

Delete OneNote file
Planner

What is Planner?

Accessing Planner
The Planner Hub

Creating a New Plan

Managing team members

Creating Tasks

Managing Tasks

Working with Buckets

Moving Tasks into Buckets

Planner Views

Charts and Schedules

Deleting Tasks

Deleting Plans
Thanks Danny, was very helpful and knowledgeable!
Kerrie - Microsoft 365 Beginner Remote Online,
19 May 2022
.
Very clear, methodical instruction, helpful content
S - Microsoft 365 Beginner Remote Online,
19 May 2022
.
Danny was very good
Nicole - Microsoft 365 Beginner Remote Online,
19 May 2022
.
Good course. although I already knew most of it
MC - Microsoft 365 Beginner Remote Online,
19 May 2022
.
Great Session
Naomi - Microsoft 365 Beginner Remote Online,
19 May 2022
.
Danny explained clearly and went at a pace that was easy to follow, l would like to do more sessions to increase my learning further
LS - Microsoft 365 Beginner Remote Online,
19 May 2022
.
Very well presented
Megan - Microsoft 365 Beginner Remote Online,
19 May 2022
.
I good intro in using 365
Dionne - Microsoft 365 Beginner Remote Online,
19 May 2022
.
A good basic overview
MH - Microsoft 365 Beginner Remote Online,
19 May 2022
.
Fantastic 👍
Hayley - Microsoft 365 Beginner Remote Online,
19 May 2022
.
Great coarse, simple and easy to follow, very well presented. Highly recommended!!
Noel - Excel Beginner Perth,
18 May 2022
.
Great course very easy to follow and I lobed all the screen sharing and actually working along with the trainer. Think I will be able to start using excel now :-)
Michelle - Excel Beginner Remote Online,
18 May 2022
.