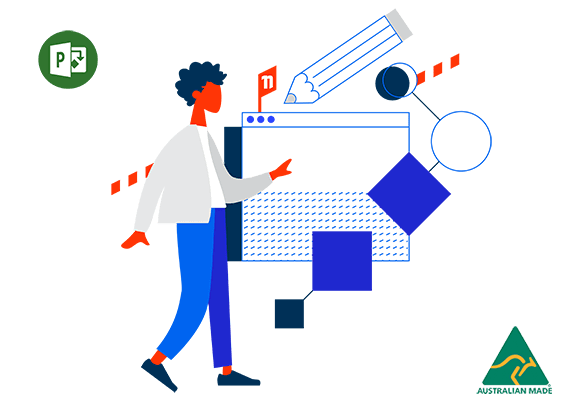 Microsoft Project Courses - Intermediate - Manila
Learn how to manage project costs and budgets using MS Project
Our Microsoft Project Intermediate course, includes assigning resources to a project, progress tracking, allocating cost and working more productively with project views. This course build on the core knowledge taught in our
Project Beginner course
. View our full
course outline
below.
Microsoft Project Courses - Intermediate - Manila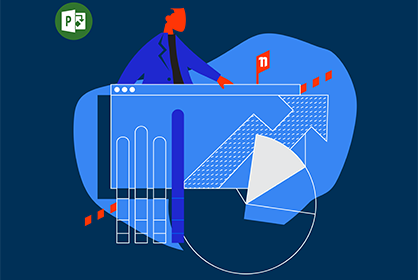 Assign resources to a project, track progress, allocate costs and work more productively with Project views.
Upcoming Courses:
Scheduled
Taking enrollments.
Confirmed
Taking enrollments.
Sold Out
Try another date.
Project Intermediate Manila

Course Details
Times
9am - 4pm ( approx )
Reference Materials
Provided
Delivery
Instructor-led training
Address
Level 40 PBCom Tower
6795 Ayala Avenue Corner V.A.
Rufino Street
Makati City
Makati 1226


Try our short skills test and find out which course is right for you.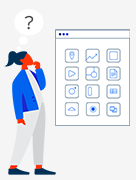 What do I need to know to attend?
You should have completed the MS Project Beginner course or be familiar with the basics of Microsoft Project. The course is aimed at those familiar with MS Project but looking to learn how to get the most out of the in-built features.
The course is delivered in Microsoft Project Desktop, we don't currently offer a Project Online course.
Project Intermediate Manila

Learning Outcomes
Understand different methods of fixing over-allocated resources
Understand how costs can be assigned to Work, Material and Cost Resources
Add and work with constraints to your schedule
Start tracking actual performance in a project
Understand how Views are created and create your own custom Views
Use Filters, Highlighting and Grouping to control how your Project data is presented
Format your Gantt Charts to highlight crucial information
Project Intermediate Manila

Course Content
Resource Levelling
Understanding Resource Levelling
Creating Resource Chaos
Tracking Down Over Allocations
Checking Resource Usage
Creating an Over Allocation Report
Fix 1 – Changing Work Effort
Understanding Overtime
Fix 2 – Assigning Overtime
Fix 3 – Hiring Contract Labour
Fix 4 – Switching Work Assignments
Fix 5 – Rescheduling Tasks
Assigning Materials
Assigning Fixed Material Consumption
Contouring Materials Usage
Adding More Material Assignments
Assigning Variable Usage Material
Adding to a Material Assignment
Checking Work for Materials
Costs
Understanding Project Costs
Reviewing Current Costs
Entering Variable Costs
Case Study Variable Costs
Assigning Daily Costs
Assigning Per Usage Costs
Assigning Fixed Costs
Assigning Material Costs
Using Another Cost Table
Applying a Different Cost Table
Changing Rates During a Project
Assigning Cost Resources
Viewing Project Costs
Constraints and Deadlines
Understanding Constraints and Deadlines
Reviewing Our Project
Adding a Constraint
Using Elapsed Time
Rescheduling Tasks
Creating a Deadline
Project Tracking
Creating a Baseline
Automatically Updating Tasks
Manually Updating Tasks
Entering Delayed Tasks
Tracking Actuals on a Gantt Chart
Using the Tracking Box
Viewing Task Slippage
Printing and Reporting
Printing a Gantt Chart
Printing Sheet Views
Printing Tasks for Resources
Printing Resources for Tasks
Project Views
Understanding Project Views
Working With the Standard Views
Creating Split Views
Creating a Custom View
Creating a Custom Combination View
Using Custom Views
Customising the View Menus
Saving an Existing View
Deleting Unwanted Views
Keeping New Views Local
Tables
Exploring Tables
Creating a New Table
Adding Fields Using Add New Column
Adding Fields Using Insert Column
Adding Simple Custom Fields
Formatting Table Fields
Creating a Simple Lookup Table
Using a Custom Table
Using a Hyperlink Field
Controlling Project Data
Understanding the Data Tools
Basic Data Highlighting
Highlighting Date Ranges
Highlighting a Range of Tasks
Highlighting Tasks With Specific Resources
More Highlight Filters
Applying Filters
Creating a Custom Filter
Using a Custom Filter
Editing Existing Filters
Deleting an Unwanted Filter
Grouping Tasks
Using AutoFilters
Formatting Projects
Understanding the Timescale
Changing Time Periods
Showing Tiers
Modifying Specific Tiers
Formatting for Non-Working Time
Changing Text Styles
Working With Gridlines
Displaying Progress Lines
Working With Progress Lines
Changing the Layout
Understanding Gantt Chart Bars
Changing Gantt Chart Styles
Changing Bar Text
Formatting Selected Bars
Changing Bar Styles
Printing Gantt Charts
Placing Printing Commands on the Ribbon
Using Print Preview
Setting Page Breaks
Printing Specific Dates and Pages
Printing Headers
Printing Footers
Working With the Legend
Getting the Right Report Fit
Exporting to PDF
Thanks for the ease of learning with you
Tanya - Word Intermediate Canberra,
7 Feb 2023
.
Great sessions. Your teaching methods are fantastic.
Tanya - Word Intermediate Canberra,
7 Feb 2023
.
Second session. Very personalised. Trainer encouraged students to be hands-on. Session drew on specific examples from workplace.
Carl - Word Intermediate Canberra,
7 Feb 2023
.
Great session. Very informative. Trainer very responsive to questions and feedback.
Carl - Word Beginner Canberra,
7 Feb 2023
.
great course
Adam - Word Beginner Canberra,
7 Feb 2023
.
great course
Adam - Word Beginner Canberra,
7 Feb 2023
.
Steven was excellent. Having done facilitation in my past, I appreciate that he kept his audience engaged with anecdotes and stories that were valid to the content we were exploring and allowed those that were starting to lose focus to come back into the fold. Steven was also good at gauging his students in regard to pushing through for another ten minutes as opposed to taking a break. Steven is clearly an experienced facilitator who knows his stuff. Thank you for your time & knowledge, it was great!!
Michell - Power BI Beginner Brisbane,
7 Feb 2023
.
Excellent Trainer. Engaging and knowledgeable.
Pieter - Power BI Beginner Brisbane,
7 Feb 2023
.
Excellent presenter who was able to pace the course to student requirements especially around when issues encountered. Ensured everyone was up to same progress in course before moving on. Excellent explanations of questions asked
Wayne - Power BI Beginner Brisbane,
7 Feb 2023
.
Very good instructions and real world practical applications
Mark - Power BI Beginner Brisbane,
7 Feb 2023
.
It was useful that the examples were put into relatable scenarios. Provided instructions which were easy to follow and understand which was appreciated as I do not have an IT background.
Briana - Power BI Beginner Brisbane,
7 Feb 2023
.
Took time to ensure everyone was keeping up. Would be better if a very quick summary of what the next step is going to be doing was explained first.
David - Power BI Beginner Brisbane,
7 Feb 2023
.