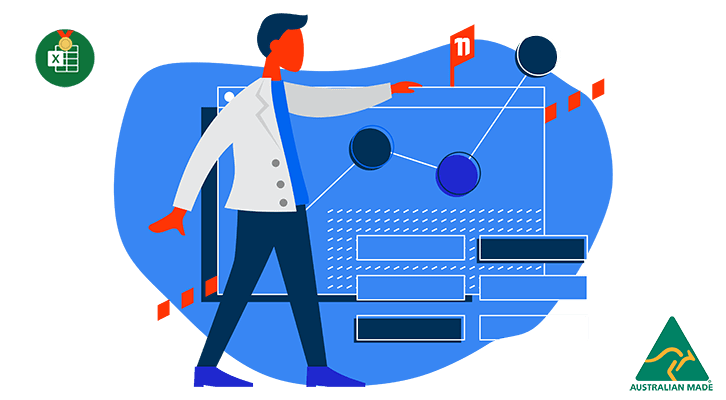 Excel Financial Modelling Course Philippines
Learn to build best practice financial models
Our expert-led courses will ensure you are confident in building your own models and have worked examples to refer back to that follow our Best Practice Modelling Guidelines.
We show you how to build smart models and avoid potential pitfalls, working through real scenarios so you can apply your learning directly to your work. Excel financial modelling involves designing and building calculations to aide decision making. This is a Beginner Level Modelling course. Learning how to build models with complexity in an accurate, robust and transparent way is an essential skill in the modern workplace. See full course outline here.
Excel Financial Modelling Course Philippines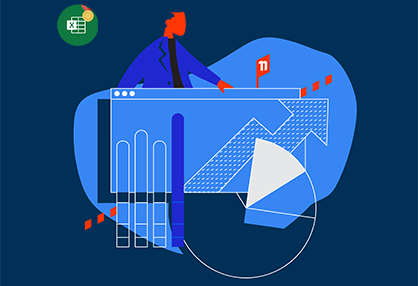 Learn to build financial models in line with best practice. Work through case studies, led by our instructors. Running remotely from the Philippines.
Upcoming Courses:
Scheduled
Taking enrollments.
Confirmed
Taking enrollments.
Sold Out
Try another date.
Excel Financial Modelling Philippines

Course Details
Times
9am - 4pm ( approx )
Reference Materials
Provided
Delivery
Instructor-led training
Address
Level 40 PBCom Tower
6795 Ayala Avenue Corner V.A.
Rufino Street
Makati City
Makati 1226


Excel Specialist

Course Outlines
Try our short skills test and find out which course is right for you.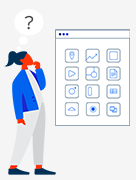 What do I need to know to attend?
We want our students to be happy with their learning outcomes so please take a minute to read the questions below.
Do you currently build detailed and complex Financial Models?

Do you expect to be taught financial or accounting theory, investment analysis, bond math or equity analysis?

Vlookup and SUMIF functions – I have never used or even heard of these functions?
If you answered YES to any of the above then the course may not be suitable. Feel free to call us to discuss. 
This Microsoft Excel training course is suitable for those who already have an intermediate level knowledge of Excel and who want to become familiar with and master the Excel tools, formulas and functions necessary for building effective models.
Excel Financial Modelling Philippines

Learning Outcomes
Apply best practice modelling techniques
Learn excel functions and features essential for model building
Protect you models from undesired changes
Apply lessons learnt to business scenarios
Excel Financial Modelling Philippines

Course Content
Modelling techniques
Tips for best practice structure and design
Separation of inputs, calculations and outputs
Avoiding hard coding
How to best include adjustments
Effective styling to purpose
Indicators of risk and mitigating the risk of error
Using reconciliations and zero checks.
Tips for effective reporting
Projects
Business case model build #1 -  Create a Feasibility Study
Business case model build #2 - Clients have commissioned a model to forecast Cashflows of a potential investment.
Business case model build #3 - You have been engaged to assess the viability of a Development Proposal, compile forecast Financial Statements.
Business case model build #4 - Create a Management Dashboard and Sensitivity Analysis on a model you have built.
Business case model build #5 - Create an Automated Pricing Tool to support Sales Staff.
Business case model build #6 - Mini-project to automate the payout calculation for investors given set parameters.
Defined Names
Understanding Defined Names
Defining Names From Worksheet Labels
Using Names in Typed Formulas
Applying Names to Existing Formulas
Creating Names Using the Name Box
Using Names to Select Ranges
Pasting Defined Names Into Formulas
Defining Names for Constant Values
Creating Names From a Selection
Scoping Names to a Worksheet
Validating Data
Understanding Data Validation
Creating a Number Range Validation
Testing a Validation
Creating an Input Message
Creating an Error Message
Creating a Drop Down List
Using Formulas as Validation Criteria
Circling Invalid Data
Removing Invalid Circles
Copying Validation Settings
Absolute Versus Relative Referencing
Relative Formulas
Problems With Relative Formulas
Creating Absolute References
Creating Mixed References
Logical Functions
Understanding Logical Functions
Using IF With Text
Using IF With Numbers
Nesting IF Functions
Using IFERROR
Using TRUE and FALSE
Using AND
Using OR
Using NOT
Controls
Understanding Types of Controls
Understanding How Controls Work
Preparing a Worksheet for Controls
Adding a Combo Box Control
Changing Control Properties
Using the Cell Link to Display the Selection
Adding a List Box Control
Adding a Scroll Bar Control
Adding a Spin Button Control
Adding Option Button Controls
Adding a Group Box Control
Adding a Check Box Control
Protecting a Worksheet With Controls
Financial Functions
Understanding Financial Functions
Using PMT
Using FV
Using NPV
Using PV
Using RATE
Using EFFECT
Using NOMINAL
Date and Time Functions
Understanding Date and Time Functions
Using NOW
Using HOUR and MINUTE
Using TODAY
Calculating Future Dates
Using DATE
Using Calendar Functions
Using WEEKDAY
Using WEEKNUM
Using WORKDAY
Using EOMONTH
Lookup Functions
Understanding Data Lookup Functions
Using VLOOKUP
Using VLOOKUP for Exact Matches
Using HLOOKUP
Using INDEX
Using Match
Complex Formulas
Scoping a Formula
Long-Hand Formulas
Preparing for Complex Formulas
Creating the Base Formula
Adding More Operations
Editing a Complex Formula
Adding More Complexity
Copying Nested Functions
Switching to Manual Recalculation
Pasting Values From Formulas
Documenting Formulas
Math Functions
Understanding Maths Functions
Using SQRT
Using ABS
Using INT
Using TRUNC
Using ROUND
Using ROUNDDOWN and ROUNDUP
Using ODD and EVEN
Using CEILINGMATH
Using MROUND
Using PRODUCT
Using SUMIF
Using SUMIFS
Using SUMPRODUCT
Protecting Data
Understanding Data Protection
Providing Total Access to Cells
Protecting a Worksheet
Working With a Protected Worksheet
Disabling Worksheet Protection
Providing Restricted Access to Cells
Password Protecting a Workbook
Opening a Password Protected Workbook
Removing a Password From a Workbook
Scenarios
Understanding Scenarios
Creating a Default Scenario
Creating Scenarios
Using Names in Scenarios
Displaying Scenarios
Creating a Scenario Summary Report
Merging Scenarios
Goal Seeking
Understanding Goal Seeking
Using Goal Seek
Solver
Understanding How Solver Works
Installing the Solver Add
Setting Solver Parameters
Adding Solver Constraints
Performing the Solver Operation
Running Solver Reports
Excellent, took the time to ensure that nobody was left behind. Made sure that we were allowed to ask questions how do to do things that we had in mind for after the course. Explained things in a manner that was simple English where you didn't need to be an IT specialist to know what he was speaking about.
Jodie - Power BI Beginner Perth,
24 Jan 2022
.
you have good teaching skills
Thanh - Power BI Beginner Perth,
24 Jan 2022
.
Perry is a great instructor.
Daman - Power BI Beginner Perth,
24 Jan 2022
.
Good pace for beginners Very informative Good exercises
Sarah - Power BI Beginner Perth,
24 Jan 2022
.
Good
Graeme - Power BI Beginner Perth,
24 Jan 2022
.
Communicated well, easy to understand instructions and provided visuals. Provided time to complete tasks and ask questions.
Sue - SharePoint Beginner Perth,
24 Jan 2022
.
Jagg, I appreciated your efforts and felt that you well knew the material. I also appreciated that you were prepared to stop and go back to explain material. However, I felt you could have spent more time on each of the 3 types or levels of visualizations- whole workbook, individual pages and individual visualization, which were a foundation for later work. Nevertheless, I eventually understood the concepts and was ready to move on. In fact, I felt that you were generally rushed, indicated by the high number of occasions you went back to help participants to catch up! Please be patient, careful, and align your mindset with participants who are truly beginners (like myself), not with those participants who are more advanced. If you do so, then you will travel at a pace more suitable to the slowest of us learners!
Donald - Power BI Beginner Remote Online,
24 Jan 2022
.
Great introduction to Power BI basics. I respect the level of patience you have with those who take a while to follow on. Thanks Jagg
Matteo - Power BI Beginner Remote Online,
24 Jan 2022
.
Jagg was clear with all his instructions throughout. He set up the day well by providing context. He was patient and would not let anyone's questions or confusions go unanswered. Not an easy thing when combining online with face to face. I came in to the session feeling nervous about my ability, and left with a new confidence. I could not fault Jagg or how the training session was conducted today.
Regina - Power BI Beginner Remote Online,
24 Jan 2022
.
Very helpful, easy to follow and happy to answer questions. Thank you, I got a lot out of the session, the key points which will allow me to start working with PowerBi more confidently.
Angela - Power BI Beginner Remote Online,
24 Jan 2022
.
No feedback . Online can be a challenge for those not familiar with MS teams.
Roger - Power BI Beginner Remote Online,
24 Jan 2022
.
Jagg paced the course very well. Questions were considered and answered clearly.
Louise - Power BI Beginner Adelaide,
24 Jan 2022
.