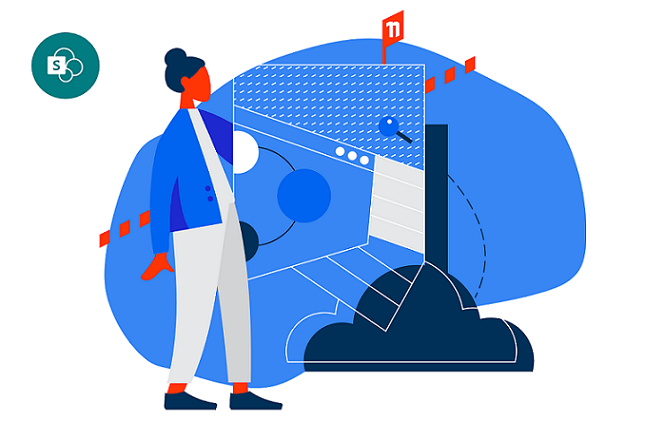 SharePoint Course - Beginner
Learn to be a switched on SharePoint Site User
All courses delivered remotely across the Philippines. 

Use SharePoint Online effectively for seamless collaboration and information management.

SharePoint allows you to build secure sites within your organisation. Our beginner course serves as an introduction to SharePoint and it's possibilities for use and integration. Learn how to create and navigate a site, as well as the functions necessary to take your site to the next level. See the full course outline below. Build on your skills with our SharePoint Intermediate and Advanced courses.
SharePoint Course - Beginner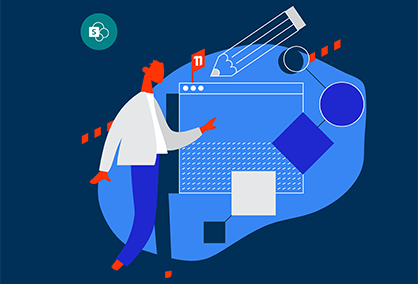 Learn to create SharePoint sites, manage documents libraries, lists and more. Led by our experienced trainers.
Upcoming Courses:
Scheduled
Taking enrollments.
Confirmed
Taking enrollments.
Sold Out
Try another date.
SharePoint Beginner

Course Details
Times
9am - 4pm ( approx )
Reference Materials
Provided
Delivery
Instructor-led training
Address
Level 40 PBCom Tower
6795 Ayala Avenue Corner V.A.
Rufino Street
Makati City
Makati 1226


SharePoint

Course Outlines
Try our short skills test and find out which course is right for you.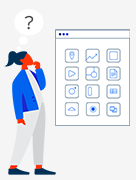 What do I need to know to attend?
This is a beginner course designed for end users who want to learn how to add, edit, and update information on a SharePoint site. 
No prior knowledge of SharePoint is required for this course.
This course is NOT designed for students who are upgrading, managing, or creating a SharePoint site. We recommend our SharePoint Intermediate or Advanced courses for these students.
SharePoint Beginner

Learning Outcomes
On this course you will learn to:
Access an Office 365 SharePoint site
Navigate the site with the modern interface
Create and use a Basic Custom Lists
Using a Library
Overview of Metadata in SharePoint
Use a simple Custom View
Sort a library and a list
Search a SharePoint site
Use and synchronise with OneDrive
SharePoint Beginner

Course Content
Introduction
What is SharePoint
What are the components of a SharePoint site
What is a SharePoint site
Overview of the different types of sites
How users are assigned
Overview of user Permissions
Starting SharePoint
Accessing SharePoint from Office 365
Site Navigation
Overview of the components of navigation
Navigating from site-to-site
Navigating within a site
SharePoint Lists
What is a list
Create a simple list
Entering data into a list
Using SharePoint Libraries
What is a library
How is a library different from a list
Using files in a Library
Importing files into a library
Using a simple custom view
Working in a Library
Using simple metadata
Sorting a Library
Searching a library
Setting Alerts
Document co-authoring
OneDrive for Business
What is OneDrive
Synchronising with SharePoint
Document Lifecycle
Linking documents to a library
Site Pages
What is a Site Page
Using the different options on a page
Office 365
Accessing Office 365 Apps
The Waffle Icon
Office 365 Trial Account (optional)
Create a Trial Office 365 account for personal practice
The instructor teaches power query functionalities very clearly. He also provided some examples that can be used for reporting purposes. Thanks for the lecture.
Kim - Power BI Intermediate Manila,
7 Jun 2023
.
The trainer explained things well and took the time to answer all questions
Masi - Power BI Intermediate Perth,
7 Jun 2023
.
Knowledgeable and thorough.. Think the data manipulation should have been in the basic
Kahli - Power BI Intermediate Perth,
7 Jun 2023
.
Perry is very helpful
Lien - Power BI Intermediate Perth,
7 Jun 2023
.
Easy to follow and really helpful.
David - Power BI Intermediate Perth,
7 Jun 2023
.
Very thorough.
Cara - Microsoft 365 Intermediate Remote West,
7 Jun 2023
.
simple and easy to catch up!
Joseph - Microsoft 365 Intermediate Singapore,
7 Jun 2023
.
good.
Wak - Microsoft 365 Intermediate Singapore,
7 Jun 2023
.
Friendly and knowledgeable!
Jake - Microsoft 365 Intermediate Perth,
7 Jun 2023
.
Well presented
Natasha - Excel Advanced Remote East,
7 Jun 2023
.
Very Helpful, great session.
radhika27* - Excel Intermediate Sydney,
7 Jun 2023
.
all good
christian - Excel Intermediate Sydney,
7 Jun 2023
.