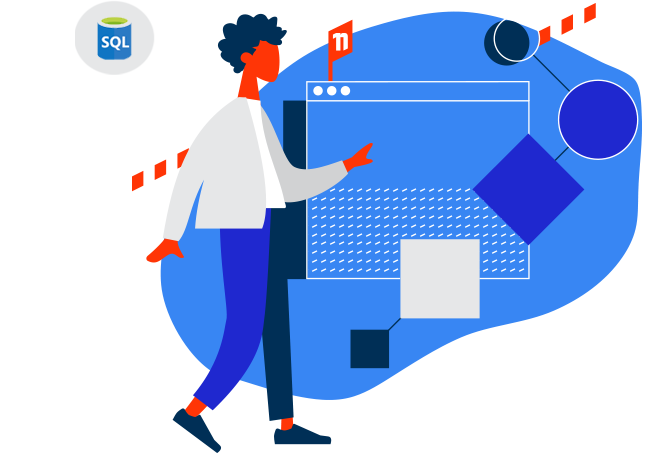 SQL Intermediate Course - Manila
Take your SQL skills up a level
Our Intermediate SQL course builds upon the skills learnt in our
SQL Beginner course
.
In this SQL course, you will move beyond using basic SELECT clauses for retrieving data. Learn to work with many different types of functions and expressions that modify the way data is returned in the result set. Students will use built-in T-SQL functions for working with string, date and numeric data types and will calculate moving averages, running totals and percentages using window functions. 
Learn to use subqueries to perform more complex querying and to use views to to simplify querying. Students will also create their own user-defined functions to encapsulate business logic and improve efficiency. Read our
course outline
below.
SQL Intermediate Course - Manila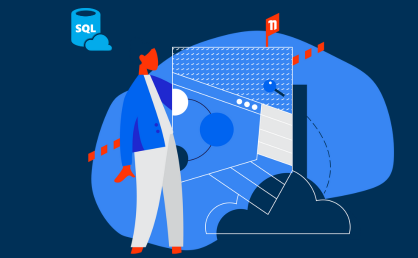 Take your SQL skills up a level
Upcoming Courses:
Manila
SQL Intermediate
Manila
Few Seats
Scheduled
Taking enrollments.
Confirmed
Taking enrollments.
Sold Out
Try another date.
Frequently Asked Questions
Meet your Developer
Tamara Shatar holds a PhD in Agricultural Data Science. She has extensive experience, including many years working as a research scientist focused on data analysis, modelling using machine learning, simulation and other techniques. While working in both academia and at the CSIRO, part of her role included teaching a variety of data analysis skills.
What is Remote Training?
Remote training at Nexacu, means our team of experienced trainers will deliver your training virtually. With remote learning students can access our usual classroom training courses via video conferencing, ask questions, participate in discussion and share their screen with the trainer if they need help at any point in the course. Students have the same level of participation and access to the trainer as they would in classroom training sessions.
SQL Intermediate Manila

Course Details
Times
9am - 4pm ( approx )
Reference Materials
Provided
Delivery
Instructor-led training



Try our short skills tests and
find out which course is right for you.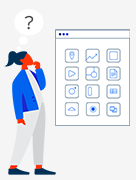 What do I need to know to attend?
This course builds on the knowledge gained and skills taught in our SQL Beginner course.
Students must be familiar with writing SQL queries.
SQL Intermediate Manila

Learning Outcomes
In this course, you will:
work with an Azure SQL database
write queries in Transact-SQL (T-SQL)
learn to use T-SQL built-in functions
learn to create user-defined functions
learn to write subqueries and create views
SQL Intermediate Manila

Course Content
Introduction
SQL and T-SQL
Data Types
Conversion between data types
CAST, CONVERT and PARSE
Functions in SQL
Built-in Functions
Aggregate Functions
Scalar Functions
Ranking Functions
User-defined functions
Aggregate Functions and Group By Extensions
GROUP BY CUBE, ROLLUP and GROUPING SETS
CASE and CASE alternatives
COALESCE
NULLIFF
String Functions
Concatenate, replace and format
Date and Time Functions
Get today's date
Calculate date/time differences
Calculate a new date
Extracting date components
Creating dates
Logical Functions
IIF
CHOOSE
GREATEST and LEAST
Mathematical Functions
ROUND, CEILING and FLOOR
Writing More Complex Queries
Subqueries
Local Variables
Views
Window (Analytic) Functions
OVER clause
PARTITION BY
ORDER BY
ROWS or RANGE
Calculate group totals, averages, percentages, and running totals
LAG and LEAD
FIRST_VALUE, LAST_VALUE
Ranking Functions
ROW_NUMBER
RANK and DENSE RANK
NTILE
User-Defined Functions
Create, use, and modify scalar user-defined functions
Schemas
Trainer was very patient and guiding such that participant was able to better appreciate role as site owner for a SharePoint site.
Zabar - SharePoint Intermediate Singapore,
1 Dec 2023
.
The training session was meticulously organized and clearly explained, proving to be highly beneficial. Jagg's impressive experience and extensive knowledge were evident, and he addressed all questions exceptionally well. I want to express my gratitude to MSA for coordinating this session with Nexacu and Jagg. Having participated in my third MSP training over the last 8 years, I can confidently say that this was the best one yet. It serves as a positive indication of Nexacu's quality, and I eagerly anticipate engaging in more training sessions with them in the future.
Very knowledgeable instructor. Examples in the course manual on basic formulars like a button that returns to the home menu and general easy formulars. Thanks you
Gavin - Power Apps Intermediate Brisbane,
1 Dec 2023
.
Steven Knight
Vanita - Power Apps Intermediate Brisbane,
1 Dec 2023
.
good information,
Matthew - Power Apps Intermediate Brisbane,
1 Dec 2023
.
knowledgable and receptive trainer, good pace and clear
Jennifer - Excel Intermediate Remote East,
1 Dec 2023
.
Thanks for your patience and time today
Jennifer - Excel Intermediate Brisbane,
1 Dec 2023
.
Ulfa was absolutely fantastic. So much knowledge and really well presented.
Catherine - Excel Intermediate Brisbane,
1 Dec 2023
.
Very good at explaining excel. Well delivered
Tanya - Excel Intermediate Brisbane,
1 Dec 2023
.
Ulfa was a great and patient trainer!
Fiona - Excel Intermediate Brisbane,
1 Dec 2023
.
Gregory Watson was a really good trainer, very patient, kept us on track and I learned a lot! Thank you.
Roselle - Power BI Beginner Remote East,
1 Dec 2023
.
A very helpful course in SharePoint Advanced. Thank you Kate!
Laura - SharePoint Advanced Sydney,
1 Dec 2023
.