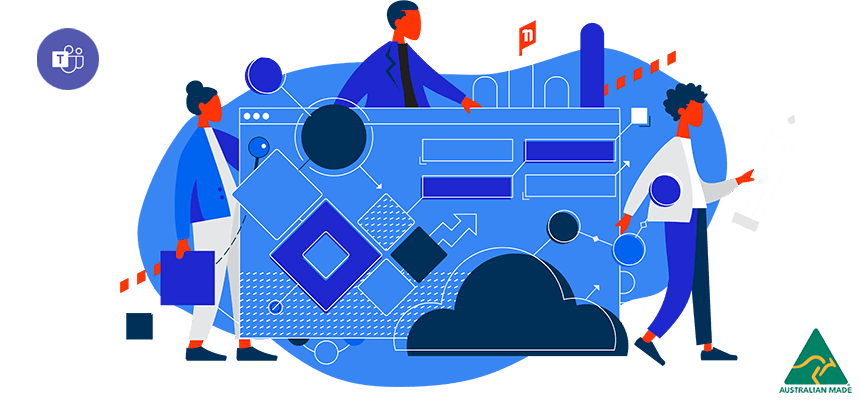 Teams Essentials Philippines
Learn Microsoft Teams to optimise online collaboration.
Teams is the cornerstone of Microsoft 365 and understanding how to effectively use it, will allow you and your team to benefit for its many built-in capabilities.
Our Teams course introduces the broad range of abilities that Teams provides to get you up and running fast. It is delivered remotely across the Philippines. You will learn how to use chat, create channels, schedule video calls, effectively run and participate in virtual meetings, integrate apps, automate approvals, store files and more. Detailed course outline below. 
Teams Essentials Philippines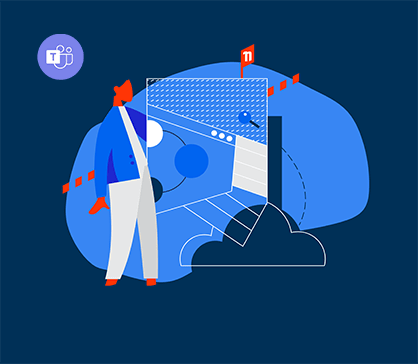 Learn how to use Microsoft Teams and empower your team for efficient online collaboration. Train remotely across the Philippines.
Upcoming Courses:
Scheduled
Taking enrollments.
Confirmed
Taking enrollments.
Sold Out
Try another date.
Teams Essentials Philippines

Course Details
Times
9am - 4pm ( approx )
Reference Materials
Provided
Delivery
Instructor-led training
Address
Level 40 PBCom Tower
6795 Ayala Avenue Corner V.A.
Rufino Street
Makati City
Makati 1226


Try our short skills test and find out which course is right for you.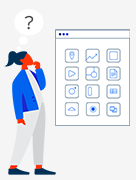 What do I need to know to attend?
This is an introductory course designed for people new to Microsoft Teams. This is course is appropriate to encourage effective adoption of Microsoft 365 and teams in the workplace.
Teams Essentials Philippines

Learning Outcomes
Work with Microsoft Teams
Create a Team
Create a conversation thread
Use Private Chat
Review Activities in Teams
Create Meetings in Teams
Create Approvals in Teams
Work with files in Teams
Connect Apps in Teams
Manage Teams
Teams Essentials Philippines

Course Content
Introduction
What is Microsoft Teams?
Accessing the Web Version of Teams
Accessing the Teams Mobile App
Opening the Teams Desktop Client 
Creating a Team
Create a Private Team
Private Teams V Public Teams
Team Members & Owners
Structure of a Team
Channels
Tabs
Keyboard shortcuts
Personal settings
Working with Teams
Get a link to a team
Get a link to a channel
Links for non-team members
Private Chats in Teams
Teams Chat
Organising Chats
Status Indicators
Priority people when Do Not Disturb is set
Saving Posts and Chats
Reading Saved Messages
Sharing Files in Chats
Working Asynchronously
Alerts in Teams for Urgent Work
Audio & Video Meetings in Chats
Video and Audio Chats & Meetings
Sharing Screens
Working in Teams Channels
Posts in Channels
Mentions in Posts
Post Reactions
Post Actions Menu
Organise Teams, Channels and Chats
Sending emails to Teams
Remove a channel's Email address
Working with Files in Teams
Files in Channels
SharePoint Libraries and Teams Files
Creating a new Document inside a Team
Collaborating on Files
Conversation on a File
Comments in a Document
Files App in Teams
OneDrive in Teams
Moving Files between OneDrive and Teams and SharePoint Libraries
Meetings In Teams
Creating a Meeting in Calendar
Creating a Scheduled Meeting in a Channel
Starting an ad hoc meeting in a Channel
Checking your Audio & Video Device settings
Make a Test Call
Send a Meeting Link
Setting Meeting Options
Meeting Lobby
Reactions in Meetings
Chat in Meetings
Meetings In Teams (cont'd)
Meetings App
Pre-loading Polls in a Meeting
Meeting Notes
Sharing screens
Sharing Screens v Sharing Windows
Using Whiteboard
Using PowerPoint Live
Recording Meetings
Transcripts
Gallery & Together Mode
Working with Tasks in Teams
Working with Tasks in Teams
Tasks from Todo and Planner in Teams
Working with Planner App in Teams
Creating a New Plan
Buckets and Cards
Assigning Tasks with Cards
Using Cards instead of messages
Tracking the Status of your Plans
Creating Tasks from Posts 
Capturing Knowledge for Reuse
OneNote in Teams
Creating Notebooks
Creating Sections
Creating Pages
Using OneNote for Meetings
Assigning Tasks from Meetings Minutes in OneNote
Sharing OneNote Notebooks
Wiki untangled
Wiki in a channel
Personal Wiki
Wiki elsewhere in O365
Collaborating with the Wiki App Using @mentions in Wiki
Apps in Teams
Apps in Microsoft Teams
Chat and Channel Tab Apps
Bot Apps
App in a Team Channel
Using the MS Forms Channel Bot
Creating a quick poll with the Forms Bot
Connector Apps
Adding an RSS Connector
Modifying a Connector Messaging Apps
Adding a Messaging App
Personal Apps
Approvals in Teams
Creating a Basic Approval Request
Custom Responses in Approvals
Approval Templates
Create an Approval Form from a Template
Assign an Approval to a Team
Export Approval Records 
Managing a Team
Managing Team Members Pending requests to join a team
Guests in Teams
Limitations for Guests Restricting Guests via Administration
Settings for a Team
Uploading a Team Picture Member permissions
Default permissions
Guest permissions
@mention settings
Turn off @mentions
Managing a Team (cont'd)
Fun stuff
Emojis
Stickers
Animated GIFs
How a Team code works
Reset a code
Remove a code
Using a Team Code
Archive your team
Read only archived team
Restore an archived team
The instructor teaches power query functionalities very clearly. He also provided some examples that can be used for reporting purposes. Thanks for the lecture.
Kim - Power BI Intermediate Manila,
7 Jun 2023
.
The trainer explained things well and took the time to answer all questions
Masi - Power BI Intermediate Perth,
7 Jun 2023
.
Knowledgeable and thorough.. Think the data manipulation should have been in the basic
Kahli - Power BI Intermediate Perth,
7 Jun 2023
.
Perry is very helpful
Lien - Power BI Intermediate Perth,
7 Jun 2023
.
Easy to follow and really helpful.
David - Power BI Intermediate Perth,
7 Jun 2023
.
Very thorough.
Cara - Microsoft 365 Intermediate Remote West,
7 Jun 2023
.
simple and easy to catch up!
Joseph - Microsoft 365 Intermediate Singapore,
7 Jun 2023
.
good.
Wak - Microsoft 365 Intermediate Singapore,
7 Jun 2023
.
Friendly and knowledgeable!
Jake - Microsoft 365 Intermediate Perth,
7 Jun 2023
.
Well presented
Natasha - Excel Advanced Remote East,
7 Jun 2023
.
Very Helpful, great session.
radhika27* - Excel Intermediate Sydney,
7 Jun 2023
.
all good
christian - Excel Intermediate Sydney,
7 Jun 2023
.