Excel Courses - Advanced
Upskill with Excel Advanced Training in Manila
Create complex formulas, use a range of functions and develop dynamic charts and reports. Learn to automate repetitive tasks using Macros, understand the data analysis tools in Solver, data linking, Pivot Charts and controls. Our Excel Advanced course takes you Excel skills to the next level, allowing you to gain further efficiencies and improved productivity. Nexacu is a leading provider of advanced excel training in the Philippines. Our
full course outline is detailed below
.
Excel Courses - Advanced
Learn to automate tasks with Macros, understand the data analysis tools in Solver, Pivot Charts and controls.
Upcoming Courses:
Scheduled
Taking enrollments.
Confirmed
Taking enrollments.
Sold Out
Try another date.
Excel Advanced

Course Details
Times
9am - 4pm ( approx )
Reference Materials
Provided
Delivery
Instructor-led training
Address
Level 40 PBCom Tower
6795 Ayala Avenue Corner V.A.
Rufino Street
Makati City
Makati 1226


MO-201 Excel Certification
Try our short skills test and find out
which course is right for you.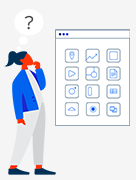 What do I need to know to attend?
The course is for existing users of Excel. You should have completed the Excel Beginner Course and our Excel Intermediate Course or be familiar with the content covered on these courses. The course is aimed at those wishing to move to the next level with Excel with a focus on increasing automation and employing the more advanced tools offered.
Excel Advanced

Learning Outcomes
Protect data in worksheets and workbooks
Use a range of lookup and reference functions
Use the Formula Auditing tools to find and fix formula errors
Import data into Excel and export data from Excel
Understand and create simple PivotTables
Construct and operate PivotTables using some of the more advanced techniques
Create and edit a PivotChart
Create recorded macros in Excel
Excel Advanced

Course Content
Protecting Data
Understanding Data Protection
Providing Total Access to Cells
Protecting a Worksheet
Working With a Protected Worksheet
Protecting Data (cont.)
Disabling Worksheet Protection
Providing Restricted Access to Cells
Password Protecting a Workbook
Opening a Password Protected Workbook
Removing a Password From a Workbook
Lookup Functions
Understanding Data Lookup Functions
Using VLOOKUP
Using VLOOKUP for Exact Matches
Using INDEX
Using Match
Using XLOOKUP
Formula Auditing
Understanding Tracing Precedents
Understanding Tracing Dependents
Tracing Precedents and Dependents
Showing Formulas and Cell Arguments
Common Error Messages
Formula Auditing (cont.)
Understanding Error Checking
Checking for Errors
Tracing Errors
Evaluating Formulas
Using the Watch Window
Working With Circular References
Importing and Exporting
Understanding Data Importing
Understanding Text File Formats
Importing Tab Delimited Text
PivotTables
Understanding Pivot Tables
Recommended Pivot Tables
Creating Your Own PivotTable
Defining the PivotTable Structure
Filtering a PivotTable
Clearing a Report Filter
PivotTables (cont.)
Switching PivotTable Fields
Formatting a PivotTable
Understanding Slicers
Creating Slicers
Inserting a Timeline Filter
PivotTable Features
Using Compound Fields
Counting in a PivotTable
Formatting PivotTable Values
Working With PivotTable Grand Totals
Working With PivotTable Subtotals
Finding the Percentage of Total
Finding the Difference From
PivotTable Features (cont.)
Grouping in PivotTable Reports
Creating Running Totals
Creating Calculated Fields
Providing Custom Names
Creating Calculated Items
PivotTable Options
Sorting in a PivotTable
PivotCharts
Inserting a PivotChart
Defining the PivotChart Structure
Changing the PivotChart Type
Using the PivotChart Filter
Field Buttons
Moving PivotCharts to Chart Sheets
Recorded Macros
Understanding Excel Macros
Setting Macro Security
Saving a Document as Macro Enabled
Recording a Simple Macro
Running a Recorded Macro
Relative Cell References
Running a Macro With Relative References
Viewing a Macro
Recorded Macros (cont.)
Editing a Macro
Deleting a Macro
Copying a Macro
Assigning a Macro to Toolbar
Running a Macro from Toolbar
Assigning a Macro to Ribbon
Assigning a Shortcut to a Macro
Supplementary Content 
Dynamic Array Functions
Referencing Tables and Pivot Tables
Get & Transform (Power Query)
Scenarios
Solver
Data Tables
Lookup Functions
Supplementary Content 
Maths Functions
Importing and Exporting
Data Consolidation
Summarising and Subtotalling
Grouping and Outlining
Recorder Workshop
Controls
Information Functions
Thanks for the ease of learning with you
Tanya - Word Intermediate Canberra,
7 Feb 2023
.
Great sessions. Your teaching methods are fantastic.
Tanya - Word Intermediate Canberra,
7 Feb 2023
.
Second session. Very personalised. Trainer encouraged students to be hands-on. Session drew on specific examples from workplace.
Carl - Word Intermediate Canberra,
7 Feb 2023
.
Great session. Very informative. Trainer very responsive to questions and feedback.
Carl - Word Beginner Canberra,
7 Feb 2023
.
great course
Adam - Word Beginner Canberra,
7 Feb 2023
.
great course
Adam - Word Beginner Canberra,
7 Feb 2023
.
Steven was excellent. Having done facilitation in my past, I appreciate that he kept his audience engaged with anecdotes and stories that were valid to the content we were exploring and allowed those that were starting to lose focus to come back into the fold. Steven was also good at gauging his students in regard to pushing through for another ten minutes as opposed to taking a break. Steven is clearly an experienced facilitator who knows his stuff. Thank you for your time & knowledge, it was great!!
Michell - Power BI Beginner Brisbane,
7 Feb 2023
.
Excellent Trainer. Engaging and knowledgeable.
Pieter - Power BI Beginner Brisbane,
7 Feb 2023
.
Excellent presenter who was able to pace the course to student requirements especially around when issues encountered. Ensured everyone was up to same progress in course before moving on. Excellent explanations of questions asked
Wayne - Power BI Beginner Brisbane,
7 Feb 2023
.
Very good instructions and real world practical applications
Mark - Power BI Beginner Brisbane,
7 Feb 2023
.
It was useful that the examples were put into relatable scenarios. Provided instructions which were easy to follow and understand which was appreciated as I do not have an IT background.
Briana - Power BI Beginner Brisbane,
7 Feb 2023
.
Took time to ensure everyone was keeping up. Would be better if a very quick summary of what the next step is going to be doing was explained first.
David - Power BI Beginner Brisbane,
7 Feb 2023
.