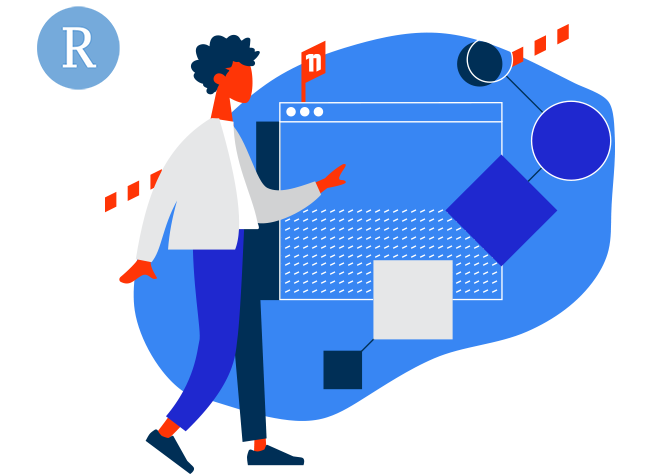 R Programming - Beginner Course - Manila
Learn to use R for data analysis, instructor led courses.
R is a programming language specifically developed for the statistical analysis of data and for producing graphical output. We introduced the core concepts of R programming in our
R Basics course
. This course, R Programming Beginner, is the second in our R series and focuses on:
data manipulation
basic exploratory data analysis
creating customised data visualisations
basic modelling 
Our experienced Data Analyst, will guide you through exercises to practice writing R code, use a variety of different functions, produce graphical output and view the results. Read the full outline here.
R Programming - Beginner Course - Manila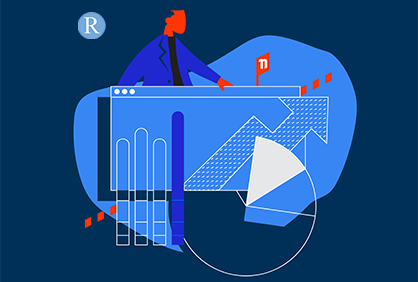 Data manipulation, basic exploratory data analysis, customized data visualizations and basic modelling in R. Remote courses in Manila.
Frequently Asked Questions
Meet your Trainer
Tamara Shatar holds a PhD in Agricultural Data Science. She has extensive experience, including many years working as a research scientist focused on data analysis, modelling using machine learning, simulation and other techniques. While working in both academia and at the CSIRO, part of her role included teaching a variety of data analysis skills. Tamara has designed our first Data Analytics Training Courses, R Basics and R Beginner, to provide beginners with the fundamental tools necessary to start using R for data analysis. She is consistently well reviewed by her students. 
"Great trainer, structure, material and manual. I have completed programming courses before but this one just made more sense! I'm sure it was the trainer. Looking forward to the Intermediate course." - R Beginner Sydney
What is R? 
R is an open source and free programming language that was developed for statistical analysis and production of high-quality graphics. It has long been popular with statisticians and academics who make up part of the large active user community behind R. This community has contributed over 15,000 packages that extend the base functionality of R, making it easy to implement a vast range of techniques for data manipulation, analysis and visualization.  


Is R compatible with Microsoft?
Microsoft have recognized the power of R and offer not only their own enhanced distribution of R, Microsoft R Open, but the ability to use R within Microsoft products and services such as Power BI, SQL Server / SQL Server Machine Learning Services and Visual Studio. Microsoft have also developed several packages, including the Microsoft Machine Learning Package for R. Check out R scripts in Power BI.


What is Remote Training?
Remote training at Nexacu, means our team of experienced trainers will deliver your training virtually. With remote learning students can access our usual classroom training courses via video conferencing, ask questions, participate in discussion and share their screen with the trainer if they need help at any point in the course. Students have the same level of participation and access to the trainer as they would in classroom training sessions. 
R Programming Beginner Manila

Course Details
Times
9am - 4pm ( approx )
Reference Materials
Provided
Delivery
Instructor-led training
Address
Level 40 PBCom Tower
6795 Ayala Avenue Corner V.A.
Rufino Street
Makati City
Makati 1226


R Programming

Course Outlines
R Programming Certification

Machine Learning in R Certification
Skills Test

Try our short skills tests and
find out which course is right for you.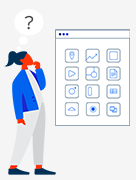 What do I need to know to attend?
You should have attended our R Basics course and have a basic understanding of R syntax.

It is assumed that you are familiar with:
basic R syntax

data types and structures

know how to subset data

know how to install and use contributed packages and their functions

basic familiarity with working in RStudio is helpful.
R Programming Beginner Manila

Learning Outcomes
You will understand and be able to:
create and manipulate objects

use functions

work with relational data
perform basic exploratory data analysis

conduct basic modelling and prediction

find functions to perform specific tasks.
R Programming Beginner Manila

Course Content
Introduction
Review of R data types and structures
Review of common syntax for accessing data in data frames
Importing Data
Importing data in RStudio
Packages and functions to import data into R
Using code to import data
Importing data from text files (csv)
Importing data from Excel
Workflow in R
Creating reusable scripts
Manipulating Data
The tidyverse
Summarising data
Ordering data
Working with dates
Convert character to date
Extract years from dates
Extract months from dates
Extract days from dates
Manipulating Data (cont'd)
Extract days of the week from dates
Add columns to a data frame
Working with strings
Selecting and reordering columns in a data frame
Selecting rows based on values
Grouping data
Summarising data
Manipulating Data (cont'd)
Identifying blank values and non-number numbers
Working with data that contains missing values and non-number numbers
Removing missing values from a data set
Replacing values
Concatenate strings
Bin continuous variables into categories
Working with Relational Data
Add new variables to a data frame from another
Mutating joins and merge()
Filtering joins
Exporting data to a file
Basic Exploratory Data Analysis
Choosing the right chart for your goal
Choosing the right chart for your data
Univariate analysis of numeric variables
Univariate analysis of categorical variables
Multivariate analysis of numeric variables
Multivariate analysis of numeric and categorical variables
Multivariate analysis of categorical variables
Univariate Analysis
Exploring the data distribution
Central tendency
Spread
Outliers
Shape of the distribution
Visual Representation of Distributions
Histograms
Boxplots
Dot charts / dot plots
Stem and leaf plots
Bar and column charts
Multivariate Analysis
Scatterplots and scatterplot matrix
Correlations
Bar and column charts
Line charts
Customising charts in R
Other graphics options
Basic Modelling
Modelling for prediction
Create a linear model
How good is the model?
Assumptions
Making predictions from the model
The training was well paced and easy to follow.
Penelope - Power BI DAX Remote Online,
20 Oct 2021
.
Greg was very engaging, entertaining, and thorough. He provided good descriptions and was extremely helpful.
Kayla - Excel Advanced Remote Online,
20 Oct 2021
.
The recap, particularly on filters, was great help to ease into DAX level. Thanks.
Bruno - Power BI DAX Remote Online,
20 Oct 2021
.
Ben was very engaging and knowledgeable. Content was mostly relevant to my day to day use of the application
Graeme - Excel Advanced Brisbane,
20 Oct 2021
.
Trainer was amazing
Sam - Excel Intermediate Remote Online,
20 Oct 2021
.
Information provided relevant to my requirements
Mark - Excel Advanced Brisbane,
20 Oct 2021
.
Covered topics I was interested in. Valuable.
Janese - Excel Advanced Brisbane,
20 Oct 2021
.
Thank you and well presented
Ben - Excel Advanced Brisbane,
20 Oct 2021
.
Was very helpful and went at a good pace very happy thanks
Amanda - Excel Advanced Brisbane,
20 Oct 2021
.
Jagg provided excellent training session on Power BI DAX course.
Parag - Power BI DAX Remote Online,
20 Oct 2021
.
Paul did a great job and ensured that no one got left behind.
Natalie - Excel Intermediate Remote Online,
20 Oct 2021
.
Very informative and easy to follow. I want to use the new knowledge. Targeted intermediate level strong training skills
shelley - Excel Intermediate Remote Online,
20 Oct 2021
.