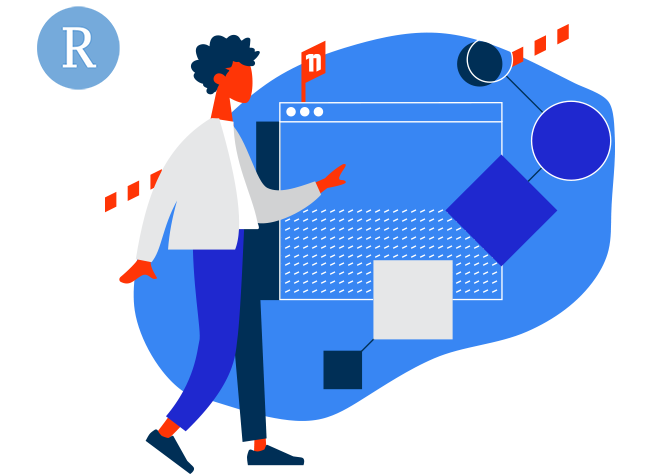 R Programming Beginner Course - Kuala Lumpur
Learn the core elements of R programming for data analysis
R is a programming language specifically developed for the statistical analysis of data and for producing graphical output. The functionality of the base R package is greatly extended by user-contributed packages which contain a range of functions. There is often more than one way to achieve an outcome in R.

This introductory R course, is the first in our series of R courses and provides an overview of the basics and introduces some of the functions and packages that can be used to work with data. The aim of this course is to provide a foundational:
understanding of R
R syntax
data types and objects. 
Learn the key concepts required to get you started using R scripts. View the full course outline below. We recommend students build on this on this knowledge with our R Programming Intermediate course. The intermediate course focuses on learning to apply a variety of techniques, rounding out the students know-how. 
R Programming Beginner Course - Kuala Lumpur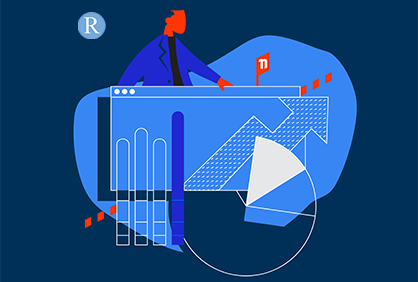 Learn the basic principles of R programming, the language for statistical and data analysis. Remote Courses running in Kuala Lumpur.
Upcoming Courses:
Scheduled
Taking enrollments.
Confirmed
Taking enrollments.
Sold Out
Try another date.
Frequently Asked Questions
Course Introduction
Our R courses were designed by Tamara Shatar, who holds a PhD in Agricultural Data Science. She focused her extensive experience and skills in modelling using machine learning, simulation and other techniques to create a course with depth and applicability. 
The course is consistently well reviewed by students. 
"The course was really good, the resources provided to help after the course are excellent. I was a bit overwhelmed at the beginning trying to learn a new language, but I was put at ease and went through the content at a pace that I could understand." - R Beginner Brisbane 


What is R? 
R is an open source and free programming language that was developed for statistical analysis and production of high-quality graphics. It has long been popular with statisticians and academics who make up part of the large active user community behind R. This community has contributed over 15,000 packages that extend the base functionality of R, making it easy to implement a vast range of techniques for data manipulation, analysis and visualization.  


Why make data-driven decisions?
A range of different industries have adopted R to make sense of their data. From customer segmentation, to demand forecasting, R can be used to improve operations by uncovering patterns within data, using a range of statistical methods, including sophisticated machine-learning techniques.


What is Remote Training?
Remote training at Nexacu, means our team of experienced trainers will deliver your training live online. With remote learning students can access our usual classroom training courses via video conferencing, ask questions, participate in discussion and share their screen with the trainer if they need help at any point. Students have the same level of participation and access to the trainer as they would in classroom training sessions. 
R Programming Beginner Kuala Lumpur

Course Details
Times
9am - 4pm ( approx )
Reference Materials
Provided
Delivery
Instructor-led training
Address
Level 3A Sunway Visio Tower
Lingkaran SV
Sunway Velocity
Kuala Lumpur 55100


R Programming

Course Outlines
R Programming Certification

Machine Learning in R Certification

Try our short skills tests and
find out which course is right for you.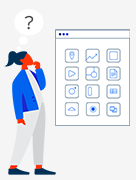 What do I need to know to attend?
No specific pre-requisites for the course.
R Programming Beginner Kuala Lumpur

Learning Outcomes
You will understand and be able to:
use R data types and objects

write basic syntax

create and manipulate objects
use functions

create basic data visualisations
R Programming Beginner Kuala Lumpur

Course Content
Introduction
Introduction to R
Base R and contributed packages
Download and installation of base R
Installing R packages
The RStudio IDE
Download and installation
Overview of the RStudio environment
The main panes
Working directory
Workspace
Projects
Create a project
Using R as a Calculator
Executing commands from the command line and the source pane
Arithmetic operators
Relational operators
Logical operators
Creating Objects
Objects in R
Assignment operators
Naming rules
Basics of R Syntax
Creating objects
Viewing objects in RStudio
Viewing objects in the console
Data Types and Classes
Basic data types
Data structures in R
Vectors
Factors
Matrices
Arrays
Lists
Data frames
Tibbles
Which data structure should I use?
Changing data types
Implicit coercion
Explicit coercion
Naming parts of data objects
Column names
Row names
Dimension names
Names
Accessing Data within Data Structures
Referring to data by position
Referring to data by name
Replace parts of an object
Replace names
Replace values
Add to a data object
Add elements to vectors
Add rows or columns
Add by position
Add by name
Removing data from a data object
Remove elements from vectors
Remove rows or columns from matrices
Remove rows or columns from data frames and lists
Evaluation in R
Vector arithmetic
Order of operations
Vector recycling
Vectorised operations
Applying functions to elements of data structures
Using Functions
What is a function?
Syntax for using functions in R
Arguments
Getting help with a function
Overview of help documentation in R
Basic statistical summary functions
Masking of functions
Explicitly specifying the package name when calling a function
Package: conflicted
Importing Data
Importing data in RStudio
Importing data from text files (csv)
Exporting Data
Export data to text file
Basic Data Visualisation
The plot function
Add reference lines
Add text
Add a legend
Exporting plots
Best content was at the end of the session. Beginning may have been too rudimentary considering we had all completed the Basic course
Peter - Power BI Intermediate Perth,
10 Aug 2022
.
As usual has extensive knowledge of the system and is able to adapt and elaborate when required
Sharon - Power BI Intermediate Perth,
10 Aug 2022
.
Very thorough and I was ok with Perry's thoughts during the course
Russell - Power BI Intermediate Perth,
10 Aug 2022
.
Good Learning Session
Melissa - Power BI Intermediate Perth,
10 Aug 2022
.
Jagg presented very well. Pace was excellent.
Hala - Power BI Advanced Remote East,
10 Aug 2022
.
Course was well paced and provided us with a number of new tips on tricks which will improve our power bi processes
Nathaniel - Power BI Advanced Adelaide,
10 Aug 2022
.
Trainer is knowledgeable and the content was very well presented.
Joe - Power BI Advanced Adelaide,
10 Aug 2022
.
Jagg was very patient and knowledgeable when it came to answering queries. Thank you!
Cindy - Power BI Advanced Adelaide,
10 Aug 2022
.
Trainer was great, very methodical, calm and great with questions. Great session.
Jen - Power BI Advanced Remote East,
10 Aug 2022
.
I want to extend a thank to Jagg for an amazing training session for the Power BI Advance. Not only the session was very informative but the training material that you provided was also very interesting.
Nicola - Power BI Advanced Remote East,
10 Aug 2022
.
Tamara is an excellent trainer, she knows the content and the language inside out. Her communication and explanation skills are of the highest standard, the course provided a good coverage of code and skills for practical application
Danielle - SQL Advanced Remote East,
10 Aug 2022
.
Excellent pace and trainer very clear in instructions. Provided extra time at end of session to assist with specific query, that was very much appreciated.
Bec - Analysis & Dashboards Remote East,
10 Aug 2022
.