Partner with Nexacu
Deliver high quality learning outcomes for your clients
We deliver on the training element of deployments across the Microsoft Platform.
Tap into our extensive experience, proprietary training material and national reach.

Nexacu, a Microsoft Gold Partner, is an award-winning company listed #24 in the 2019 Deloitte Technology Fast50 Australia and 2020 Deloitte Technology Fast500 Asia Pacific. The only training company awarded in the list, the achievement is testament to the quality of our service delivery.

We are a ready-made solution for the end-user training piece of your proposal. Put your best foot forward in any Government or enterprise proposal. Leverage our expertise in this niche with your own complementary skillset.


Partner with Nexacu
Deliver high quality learning outcomes for your clients

Building strong Partnerships

Our Partners are Consultants specialising in the roll out of Microsoft Software across organisations. They focus on Microsoft deployments, migrations and implementations. We focus on end-user and skilled end-user training which is crucial to the success of any deployment.
We collaborate on proposals and tenders. Nexacu offers instructor-led, end-user training for any deployment of Office365, Teams, SharePoint, Dynamics and Power BI across Australia and South East Asia. By partnering with Nexacu for the training element of a deployment, our partners achieve better overall outcomes for their clients fostering stronger relationships.
Nexacu has built an award-winning national business. Instructor-led training for end-users of Microsoft applications is our core business. We have bespoke systems, client portals, fulltime trainers, courseware, experience and a passion for training end-users. We are positioned to deliver training solutions at scale.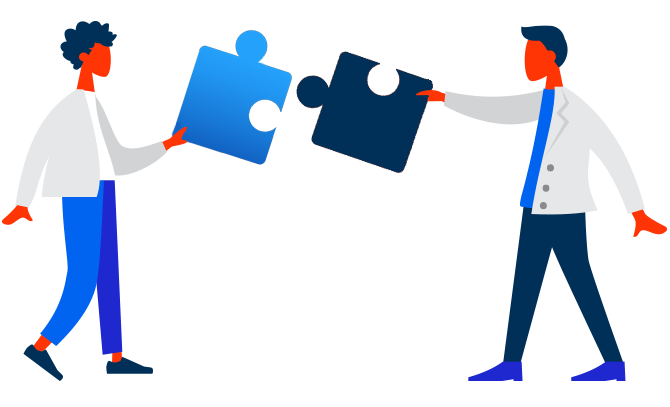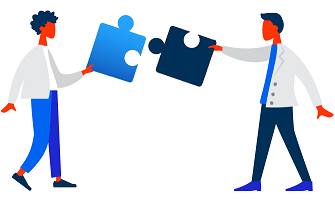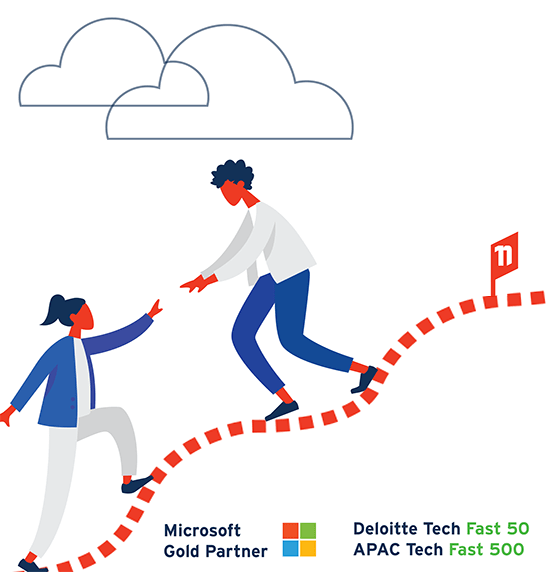 Why partner with Nexacu?


By partnering with us you will benefit from our:
International reach: Australia, New Zealand and South East Asia. 
Australian based with dedicated training centers and experienced trainers nationwide.
Team of fulltime passionate Microsoft Certified Trainers.
Consistently positive reviews, reflecting our trainers technical knowledge and effective teaching.
Proprietary courseware developed in-house, specifically for end-users. Continuously updated and refined based on client feedback and experience.
Provision of standard or customized training to suit your clients deployed solution.
Variety of instructor led training modes: face-to-face, remote / online or blended sessions.
Ability to deliver training in private or public sessions, as determined by the clients needs.
Lead sharing and volume driven discounts for trusted Nexacu Partners.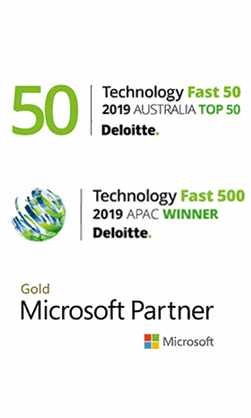 Get in touch


Deploy your solution in the knowledge that end-users will be trained by award winning industry leaders.
We play to our strengths, you play to yours!
contact us
Excellent, took the time to ensure that nobody was left behind. Made sure that we were allowed to ask questions how do to do things that we had in mind for after the course. Explained things in a manner that was simple English where you didn't need to be an IT specialist to know what he was speaking about.
Jodie - Power BI Beginner Perth,
24 Jan 2022
.
you have good teaching skills
Thanh - Power BI Beginner Perth,
24 Jan 2022
.
Perry is a great instructor.
Daman - Power BI Beginner Perth,
24 Jan 2022
.
Good pace for beginners Very informative Good exercises
Sarah - Power BI Beginner Perth,
24 Jan 2022
.
Good
Graeme - Power BI Beginner Perth,
24 Jan 2022
.
Communicated well, easy to understand instructions and provided visuals. Provided time to complete tasks and ask questions.
Sue - SharePoint Beginner Perth,
24 Jan 2022
.
Jagg, I appreciated your efforts and felt that you well knew the material. I also appreciated that you were prepared to stop and go back to explain material. However, I felt you could have spent more time on each of the 3 types or levels of visualizations- whole workbook, individual pages and individual visualization, which were a foundation for later work. Nevertheless, I eventually understood the concepts and was ready to move on. In fact, I felt that you were generally rushed, indicated by the high number of occasions you went back to help participants to catch up! Please be patient, careful, and align your mindset with participants who are truly beginners (like myself), not with those participants who are more advanced. If you do so, then you will travel at a pace more suitable to the slowest of us learners!
Donald - Power BI Beginner Remote Online,
24 Jan 2022
.
Great introduction to Power BI basics. I respect the level of patience you have with those who take a while to follow on. Thanks Jagg
Matteo - Power BI Beginner Remote Online,
24 Jan 2022
.
Jagg was clear with all his instructions throughout. He set up the day well by providing context. He was patient and would not let anyone's questions or confusions go unanswered. Not an easy thing when combining online with face to face. I came in to the session feeling nervous about my ability, and left with a new confidence. I could not fault Jagg or how the training session was conducted today.
Regina - Power BI Beginner Remote Online,
24 Jan 2022
.
Very helpful, easy to follow and happy to answer questions. Thank you, I got a lot out of the session, the key points which will allow me to start working with PowerBi more confidently.
Angela - Power BI Beginner Remote Online,
24 Jan 2022
.
No feedback . Online can be a challenge for those not familiar with MS teams.
Roger - Power BI Beginner Remote Online,
24 Jan 2022
.
Jagg paced the course very well. Questions were considered and answered clearly.
Louise - Power BI Beginner Adelaide,
24 Jan 2022
.