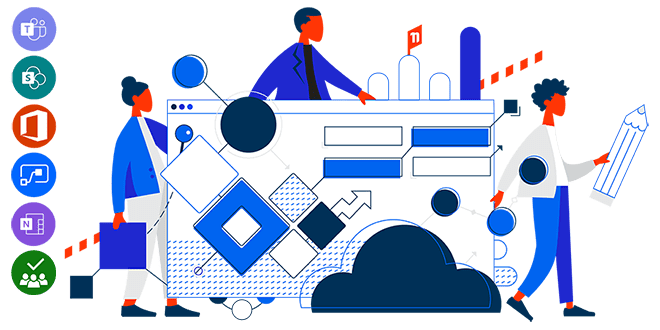 Microsoft 365 Beginner Course - Kuala Lumpur
Collaborate and automate with Microsoft 365 and Teams
Microsoft Teams is the linchpin of the 365 platform. Learning to use Teams effectively and other key applications covered in this course, will enable you to get the most out this suite of tools. 

Team collaboration, planning, file storage, editing, sharing and workflow automation. There is a lot of functionality available at your fingertips. Our Office 365 Beginner course introduces Teams, SharePoint, Power Automate, Planner, OneNote and Office Online, providing you a strong foundational knowledge. Detailed course outline below. All courses in Kuala Lumpur running remotely, join us live online.
Microsoft 365 Beginner Course - Kuala Lumpur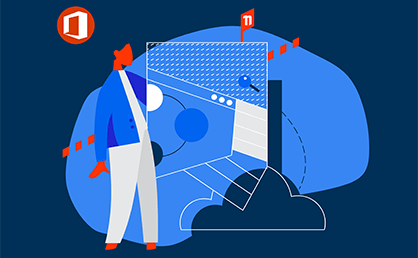 Achieve more through effective use of Teams and Microsoft 365. Automate. Collaborate. Remote courses running in Kuala Lumpur.
Upcoming Courses:
Scheduled
Taking enrollments.
Confirmed
Taking enrollments.
Sold Out
Try another date.
365 Beginner Kuala Lumpur

Course Details
Times
9am - 4pm ( approx )
Reference Materials
Provided
Delivery
Instructor-led training
Address
Level 3A Sunway Visio Tower
Lingkaran SV
Sunway Velocity
Kuala Lumpur 55100


Office 365

Course Outlines
Microsoft 365 Intermediate
Try our short skills test and find out which course is right for you.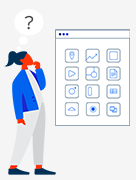 What do I need to know to attend?
This is an introductory course designed for people new to Microsoft Office 365. This is course is appropriate for training post Microsoft 365 implementation.
365 Beginner Kuala Lumpur

Learning Outcomes
Work with Microsoft Teams
Create a Team
Create a conversation thread
Use Private Chat
Review Activities in Teams
Understand SharePoint Online
Use Planner to Assign Tasks
Use connectors to Microsoft 365 apps
Work with Office Online Suite
Create Automated Flows
365 Beginner Kuala Lumpur

Course Content
Teams

Access Microsoft Teams

Access web version

Download Desktop Version

Mobile Version
Create a Team

Private vs public teams

Add Team Members

Add Team Owners

Create Channels

Add a Website Tab
Conversations

Private chat v group chat

Channel Conversations

Mention a team

Mention a person

Mention a channel

Like a message

Save s message

View saved messages

Mark message as unread
Private Chat

One-on-one chat

Group private chat
Activities Feed

Review activities in Teams

Filter feed

My Activity Feed

Follow a Channel

Favourite a Channel
File Management

Understanding file storage in Microsoft Teams

Team files

Create a file

Upload files

Find files

Chat about files

Editing files

Make the file a tab

Additional cloud storage

Quick access to recent files
Calendar management

Create a meetings

Manage scheduled events
Calls

Video calls

Audio calls

Conference calls

Share Desktop
Search

Search Teams

Search Commands
Integrate apps

Personal View

Integration types

Channel Tabs
Teams and M365 Groups

Create a Group

Create a Team for an existing group

Group conversation vs conversation in Teams

Group Calendar

Group Notebook (OneNote)

Group Planner

Group Site

Delete a Group
SharePoint Online

Introduction to SharePoint

SharePoint Site Collections
SharePoint Sites

Team Site

Creating a New Team Site

Site Contents and Settings

Deleting a Site
SharePoint Libraries

Creating a new document library

Creating a folder

Create a new file

Upload an existing file
SharePoint Lists

Creating a New List

Adding items to a list

Adding list columns

Editing list items

Deleting a SharePoint Site
Teams and SharePoint

Group site vs Team site

Team document library

Additional SharePoint

Libraries/Lists Pages

Delete the Team
Office Online and OneDrive

What is Office Online

What is OneDrive

Accessing Office Online
Word Online

Creating a New Word Doc

Using OneDrive to manage files

Editing a document

Sharing a document

Co-authoring a document

Delete files and folders
Power Automate

Introduction to Power Automate

Purpose of Power Automate

Why use Power Automate?

What kind of tasks can Power Automate perform?

How should you use Power Automate?

Accessing Power Automate
Power Automate Interface

Suite Bar

My Flows

Team Flows

How to view Team Flows Approvals

Approvals

How to view approval requests

Templates & Connectors
Designing a Flow in Power Automate

What's in the gallery of templates?
Flow 1: save email attachments

Creating a flow from the gallery

Editing a flow

Building blocks of the flow

Testing Flow
Flow 2: Regular Reminders

Create the flow

Run now feature

Disabling a flow
Flow 3: Sync Calendars

Add a Condition to a Flow
Flow 4: Send a Newsletter

Fixing Failed Flows

Deleting Flows
OneNote Online

What is OneNote?

Accessing OneNote Online
Creating and Using OneNote

The OneNote Online Interface

Sections & Pages

Working with text

Images in OneNote

Drawing in OneNote

Delete OneNote file
Planner

What is Planner?

Accessing Planner
The Planner Hub

Creating a New Plan

Managing team members

Creating Tasks

Managing Tasks

Working with Buckets

Moving Tasks into Buckets

Planner Views

Charts and Schedules

Deleting Tasks

Deleting Plans
Best content was at the end of the session. Beginning may have been too rudimentary considering we had all completed the Basic course
Peter - Power BI Intermediate Perth,
10 Aug 2022
.
As usual has extensive knowledge of the system and is able to adapt and elaborate when required
Sharon - Power BI Intermediate Perth,
10 Aug 2022
.
Very thorough and I was ok with Perry's thoughts during the course
Russell - Power BI Intermediate Perth,
10 Aug 2022
.
Good Learning Session
Melissa - Power BI Intermediate Perth,
10 Aug 2022
.
Jagg presented very well. Pace was excellent.
Hala - Power BI Advanced Remote East,
10 Aug 2022
.
Course was well paced and provided us with a number of new tips on tricks which will improve our power bi processes
Nathaniel - Power BI Advanced Adelaide,
10 Aug 2022
.
Trainer is knowledgeable and the content was very well presented.
Joe - Power BI Advanced Adelaide,
10 Aug 2022
.
Jagg was very patient and knowledgeable when it came to answering queries. Thank you!
Cindy - Power BI Advanced Adelaide,
10 Aug 2022
.
Trainer was great, very methodical, calm and great with questions. Great session.
Jen - Power BI Advanced Remote East,
10 Aug 2022
.
I want to extend a thank to Jagg for an amazing training session for the Power BI Advance. Not only the session was very informative but the training material that you provided was also very interesting.
Nicola - Power BI Advanced Remote East,
10 Aug 2022
.
Tamara is an excellent trainer, she knows the content and the language inside out. Her communication and explanation skills are of the highest standard, the course provided a good coverage of code and skills for practical application
Danielle - SQL Advanced Remote East,
10 Aug 2022
.
Excellent pace and trainer very clear in instructions. Provided extra time at end of session to assist with specific query, that was very much appreciated.
Bec - Analysis & Dashboards Remote East,
10 Aug 2022
.