Our Student Portal
Your go to hub for all your software training needs, from class scheduling to post-course revision.
Manage your Booking

View and manage your booking with ease.
Course Materials

Access all your learning materials.
Certificates

Download your Certificate of Completion anytime.
Click the button below to login and start exploring your customised portal.
Certifications and Badges
We offer micro-credential pathways to all students. Whether you have enrolled in one of our Certification programs or have just begun your learning journey with us, login and view your progress towards a micro-credential.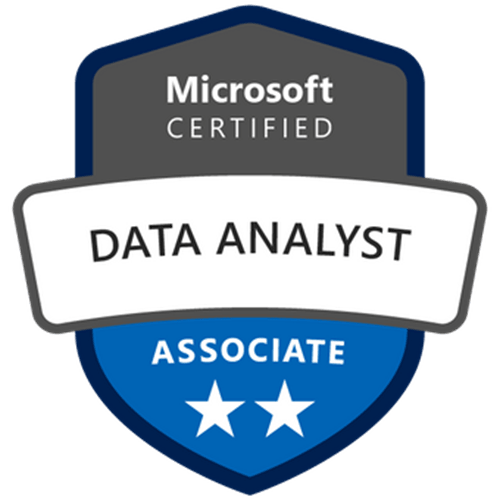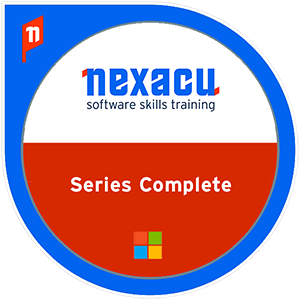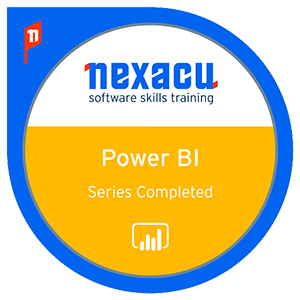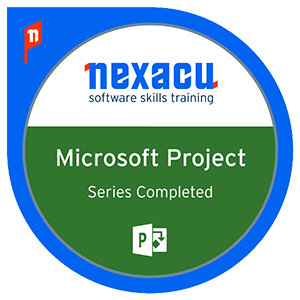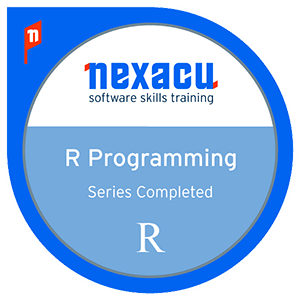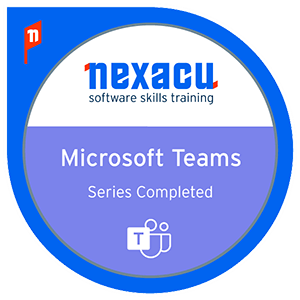 Our certification pathways have been designed to help students develop a solid understanding and command of each application. Develop your skills and understanding with the support of our experienced trainers. Demonstrate your achievement and knowledge with Nexacu and Microsoft Certifications. You can view and manage your progress towards certification directly in your portal. We also offer skills based badges to our students. Regardless of your skill level, we have learning paths mapped out to help you earn micro-credentials to add to your professional profile. View your personalised progress towards Credly badges on the Journey tab in your portal.
---
Manage your Training
Easily check when your training is, manage courses dates, get your remote access meeting link, view past courses and more. Save time by making any necessary changes through your portal.
View your upcoming courses deatails
Get your link for remote training
Switch to attend in-class or remotely
Download Certificate of Completion
We created the portal to help each student manage their own professional development journey with us. We continue to add new features, jump in and take a look.
---
Materials & Videos
Access everything you need before and after training through the portal, your hub for all learning materials. Exercise files, post-course e-Book and a free library of video tutorials are all available at your fingertips.
---
Take a Tour of our Student Portal
Digital and Printed eBooks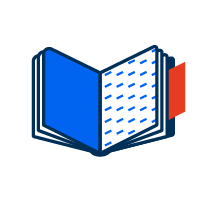 Digital eBooks aren't required for your course, but considered a post-course resource which is available to you upon payment of the course.
Access your digital eBook including all content updates via the student portal for 4 years after your course date. 
Excellent teacher, great content, Thank you!
Xenia - Power BI Intermediate Perth,
20 Sep 2023
.
Perry was very patient and knowledgeable. He explained everything clearly and I learnt a lot. Thank You Perry. Great course structure and facilities.
Joanne - Power BI Intermediate Perth,
20 Sep 2023
.
Very in depth - a shame we couldn't cover all topics.
Llewellyn - Power BI Intermediate Remote West,
20 Sep 2023
.
Really good, I liked that we didn't spend too much time on just creating visuals.
Luke - Power BI Intermediate Perth,
20 Sep 2023
.
Everything explained really well.
Nishand - Power BI Intermediate Perth,
20 Sep 2023
.
Sue did well. the course was much easier being completed in the classroom with multiple screens compared to the beginner course I did was off the laptop. A few random events occurred like data view not showing the data but was able to be used in the report which was interesting... wasnt able to be interrogated due to time but would be interested to know why....
Nic - Power BI Intermediate Perth,
20 Sep 2023
.
The trainer delivered the content in such a way that I could follow the process well
Rebecca - Power BI Intermediate Perth,
20 Sep 2023
.
Thank you.
Simon - Power BI Intermediate Perth,
20 Sep 2023
.
Got the info across well
Colin - Power BI Intermediate Perth,
20 Sep 2023
.
Very Good
Rikki - Power BI Intermediate Perth,
20 Sep 2023
.
Well done, you managed to get us finished even with a slight delay to the start of the day. Course was pitched at the right level, and you were very helpful.
Leanne - Excel Beginner Adelaide,
20 Sep 2023
.
ok
THINH - Microsoft 365 Beginner Remote East,
20 Sep 2023
.