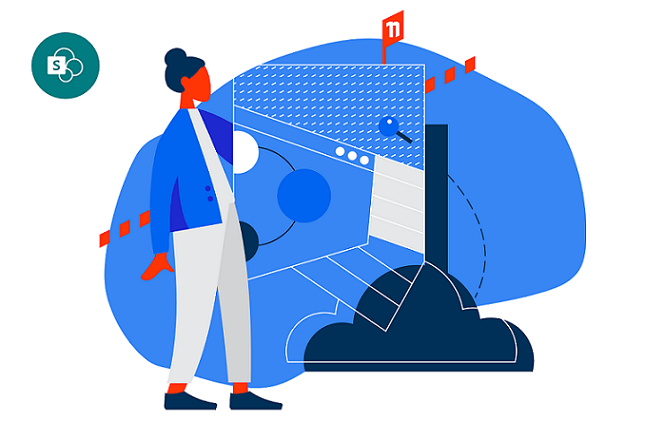 SharePoint Course - Intermediate
All courses available remotely across Malaysia.

Learn to build and manage SharePoint sites effectively for seamless collaboration and information management.

Learn how to create efficient and time-saving sites within your organisation. Our Intermediate course will build on the beginner course or your existing skills. Focal points include a deeper delve into lists, libraries, and pages. A brief introduction into Power Automate and the broader Office 365 package will enable you to see the benefits of integration. 
SharePoint Course - Intermediate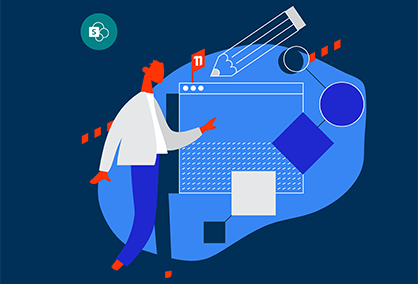 Gain a deeper understanding of SharePoint sites, management of documents, libraries, lists and more. Led by our experienced trainers.
Upcoming Courses:
Scheduled
Taking enrollments.
Confirmed
Taking enrollments.
Sold Out
Try another date.
SharePoint Intermediate

Course Details
Times
9am - 4pm ( approx )
Reference Materials
Provided
Delivery
Instructor-led training
Address
Level 3A Sunway Visio Tower
Lingkaran SV
Sunway Velocity
Kuala Lumpur 55100


SharePoint

Course Outlines
Try our short skills test and find out which course is right for you.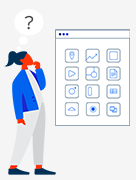 What do I need to know to attend?
Some knowledge of SharePoint required for this course. See our beginner course outline for expected knowledge. Students should be familiar with navigating SharePoint and have a basic understanding of lists and libraries.
SharePoint Intermediate

Learning Outcomes
On completion of this course you will be able to:
Create and use different types of SharePoint sites
Create and use various Custom lists
Create and use a Custom library
Add custom Metadata to a List or Library
Create and use Public and Private Custom Views
Sort a library and a list
Search the components of a SharePoint site
Create custom site pages
Create and execute a workflow in SharePoint
Customise the navigation in SharePoint
Assign and edit permissions
Gain an overview of Hub sites
SharePoint Intermediate

Course Content
Introduction
Overview of SharePoint
Your role as a site owner vs a User
Creating a SharePoint site
Create a communication site
Create team sub-sites
Formatting sites
Site templates
Explore the different types of sites
Assign users to a site
Assigning Basic Permissions
Use Regional settings
SharePoint Lists
Creating a custom list
Linking custom lists
Build and Edit a list of data
Importing data into a list
Export data from Excel
SharePoint Libraries
Review of Libraries and Lists
Creating files in a Library
Importing files into a library
Using templates in a Library
Working in a Library
Creating and using Advanced metadata
Filtering in a library
Sorting and Grouping in a Library
Creating custom views
Public vs Private views
Sorting and Grouping in a View
Searching beyond a library
Site Pages
Create a site page
Create a wiki page
Create a web parts page
Reset the home page
Workflows
Power Automate
Create a workflow
Run a workflow
Site Navigation
Different components of navigation
Inheriting navigation
Customising navigation
Editing the Top Bar
Editing the Quick Launch
Permissions
Levels of permissions
Inheriting permissions
Customising permissions
Office 365
Interacting with other Office 365 Apps
Office 365 Trial Account (optional)
Create a Trial Office 365 account for personal practice
Great trainer and good pace.
Shani - Power BI Beginner Perth,
27 Sep 2022
.
I found the course extremely useful and look forward to putting it all into practice
Sarah - Power BI Beginner Perth,
27 Sep 2022
.
Professional, patient manner, was most welcome. Good outcome.
MIchael - Power BI Beginner Perth,
27 Sep 2022
.
Excellent. Thank you.
Jason - Power BI Beginner Perth,
27 Sep 2022
.
Training was really good, had the ability to ask further question but will need to do the intermediate course.
Tarryn - Power BI Beginner Perth,
27 Sep 2022
.
Well detailed and good amount of time explaining everything
Tim - Power BI Beginner Perth,
27 Sep 2022
.
Experienced, well paced course. Good intro to PowerBI.
Jeff - Power BI Beginner Perth,
27 Sep 2022
.
Great knowledge. Learnt a lot today to get the basic right. Great speed on the learning, not too slow and not too fast. Great work. Look forward to doing the advanced session
Geraint - Power BI Beginner Perth,
27 Sep 2022
.
Wonderful. Very Informative
Haily - Power BI Beginner Perth,
27 Sep 2022
.
Very clear instructions easy to understand
Grania - Power BI Beginner Perth,
27 Sep 2022
.
A good course for beginners, Domenic presented clearly, at a good speed for everyone and answered all questions.
Elly - Power Automate Beginner Perth,
27 Sep 2022
.
Great session. Looking forward to the advanced session.
Marilize - Power Automate Beginner Remote West,
27 Sep 2022
.