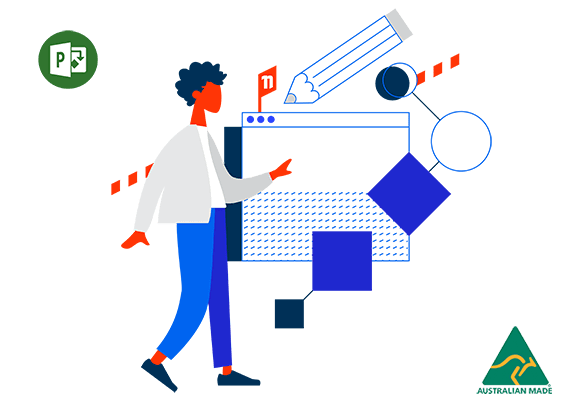 Microsoft Project Training – Advanced. Learn from Malaysia.
Take your MS Project skills to the next level.
This course will introduce more complex and advanced tools within
Microsoft Project
. You will learn to automate repetitive tasks using Macros, run and modify standard graphical reports as well as create your own custom report plus downsize large project files into more manageable entities. View the full
course outline
below.
Microsoft Project Training – Advanced. Learn from Malaysia.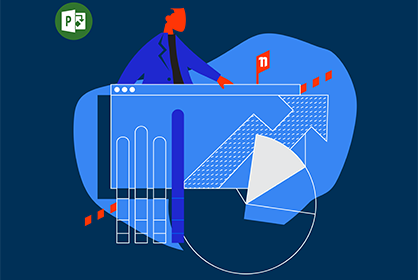 Learn to automate with Macros, run and modify standard graphical reports and create your own custom reports.
Upcoming Courses:
Scheduled
Taking enrollments.
Confirmed
Taking enrollments.
Sold Out
Try another date.
Project – Advanced. Learn from Malaysia.

Course Details
Times
9am - 4pm ( approx )
Reference Materials
Provided
Delivery
Instructor-led training
Address
Level 3A Sunway Visio Tower
Lingkaran SV
Sunway Velocity
Kuala Lumpur 55100


Try our short skills test and find out which course is right for you.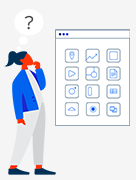 What do I need to know to attend?
Our Microsoft Project Intermediate course includes assigning resources to a project, project progress tracking, project cost, and working more productively with project views. You can build on this course with the Advanced level.
The course is delivered in Microsoft Project Desktop, we don't currently offer a Project Online course.
Project – Advanced. Learn from Malaysia.

Learning Outcomes
Understand and create Custom Fields to show non-standard data
Understand lookup fields, calculations and traffic light custom formatting
Work with Work Breakdown Structure Codes and create custom WBS schemes
Explore the inbuilt Graphical Reports in Project and create new custom Reports
Create Visual Reports using Pivot Tables in Project
Understand and create Project Templates
Understand how to use a common Resource Pool between several projects
Understand how Projects can be linked, combined into Master Projects and split into smaller SubProjects
Introduction to using Macros in Project
Project – Advanced. Learn from Malaysia.

Course Content
Custom Fields
Understanding Custom Fields
Creating Custom Fields
Inserting Custom Fields
Creating a Formula in a Custom Field
Modifying a Formula
Testing a Formula
Understanding Graphical Indicator Custom Field
Creating Graphical Indicator Custom Field
Creating a Lookup Custom Field
Creating an Outline Code Mask
Entering Lookup Table Values
Using a Lookup Table
WBS Codes
Understanding WBS Codes
Creating WBS Codes
Altering Tasks with Custom WBS Codes
Renumbering WBS Codes
Editing Custom WBS Codes
Custom Views
Preparing for the Custom View
Creating a Custom Filter for the View
Creating a Custom Group for the View
Creating a Custom Table for the View
Creating the Custom View
Removing a Custom View and its Components
Graphical Reports
Understanding Graphical Reports
How Graphical Reports Work
Running a Report
Formatting Chart Objects
Manipulating Report Data
Filtering Report Data
Cloning an Existing Report
Creating a New Report
Enhancing Report Appearance
Making Reports Global
Removing Unwanted Reports
Visual Reports
Understanding Visual Reports
Understanding Excel Visual Reports
Creating a Visual Report from a Template
Choosing Fields to Display in a Visual Report
Changing the X Axis Categories
Filtering a Visual Report
Formatting a Visual Report
Saving a Visual Report as a Template
Using a Custom Visual Report Template
Project Templates
Understanding Project Templates
Examining the Templates
Saving a Project as a Template
Using a Custom Project Template
Specifying the Personal Templates Folder
Using the Personal Template Folder
Modifying a Template
Understanding the Global Template
Organising the Global Template
Applying a Newly Organised Item
Removing Items from the Global Template
Microsoft Project Files
Opening a Project 2007 File
Moving a Project's Start Date
Working with Multiple Files
Hiding Open Files
Linking and Combining Projects
Understanding Linked Projects
Combining Projects
Viewing a Combined Project
Printing from a Combined Project
Setting a Combined Project Start Date
Changing Data in a Combined Project
Saving and Closing a Combined Project
Using Only the Combined Project File
Using Only Subproject Files
Inserting Subprojects
Breaking Subproject Links
Creating a Read Only Subproject
Inserting Task Links
Creating a Summary Milestone
Shared Resources
Understanding Resource Sharing
Creating a Common Resource Pool
Linking to an External Pool
Linking a New Project File to the Pool
Assigning Resources from the Pool
Working with Shared Resources
Checking for Resource Links
Managing Shared Resources
Opening Shared Resource Projects
Opening the Resource Pool Only
Assembling a Resource Master
Working with a Resource Master
Downsizing Larger Projects
Understanding Project Downsizing
Creating the Resource File
Creating Smaller Projects
Linking Subprojects to Resources
Preparing for the Master Project
Creating the Downsized Master File
Setting Project Links
Finalising the Master
Other Applications
Understanding Working with Applications
Copying a Gantt Chart Image
Copying Table Data
Copying to Microsoft Excel
Linking to Microsoft Excel
Exporting to Microsoft Excel
Exporting to Excel Using a Map
Microsoft Project VBA
Understanding Microsoft Project VBA
Accessing the Developer Tab
Recording a Macro
Running a Macro
Editing a Macro
Running an Edited Macro
Localising a Macro
Running a Localised Macro
I love that the topics are getting challenging, and since I've booked since the beginner lesson, Domenico is able to connect all the other trainings we had together. It's super helpful.
Alex - Excel Advanced Manila,
1 Jun 2023
.
Perry was very good at explaining how to clean up the data and join the data together to create a single data point for pivot tables. He had some sage advice.
Cindy - Excel Expert Perth,
1 Jun 2023
.
Very methodical, knows his stuff.
Kean - Excel Expert Perth,
1 Jun 2023
.
The phase of the classes were really good. Making sure that everyone can follow and on the same page. Looking forward for the next lesson.
Ruel - Excel Advanced Manila,
1 Jun 2023
.
Really easy to understand and explained everything well. Didn't move too fast so I never felt left behind. Highly reccomend.
Rachael - Excel Advanced Remote West,
1 Jun 2023
.
I find it much better having everything in a singular workbook rather than lots of separate files. Got a lot our of the course and learning a lot, very well presented.
Daniel - Excel Advanced Remote West,
1 Jun 2023
.
very informative and helpful
glenn - Excel Advanced Perth,
1 Jun 2023
.
Again, Domenic was very knowledgeable and had a very easy and logical training style which helped the course to make sense.
Daniel - Excel Advanced Perth,
1 Jun 2023
.
Excellent presentation. Even though I have dealt with a lot of the content in the course prior but it was a good refresher and pointed out a few of the upgraded word capabilities I haven't consider using in the past..
Kevin - Word Advanced Remote West,
1 Jun 2023
.
Jenny was engaging and supportive throughout.
Andrew - Word Advanced Remote West,
1 Jun 2023
.
Trainer was engaging and very knowledgeable on the subject being taught.
Leah - Project Intermediate Adelaide,
1 Jun 2023
.
Jenny was a great professor. She did well at breaking down the material logically. Very personable and easy to learn from. Made the class very enjoyable.
John - Word Advanced Manila,
1 Jun 2023
.