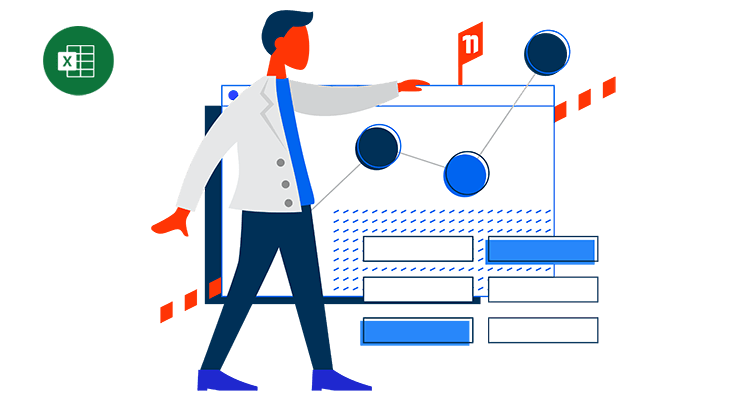 Excel Training Malaysia - Expert
Become an Excel Expert using the Power Platform
Courses are delivered remotely by our experienced Microsoft Certified Trainers. 


Supercharge your Excel skills and learn multiple ways to boost productivity!
Learn how to work with large data sources, transform & clean your data using Power Query and create an advanced data model in Power Pivot. Take advantage of Microsoft Excel's cloud automation, Office Scripts and use the Power Platform to further automate your spreadsheet both in the cloud and on your desktop. You will also be introduced to Power BI and see how quickly you can turn your data into actionable insights with just a few clicks. Click here for
our detailed course outline
.
Excel Training Malaysia - Expert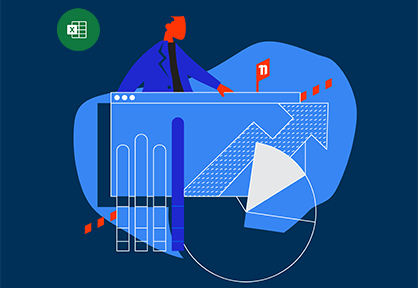 Become an Excel super user and take your data wrangling and automation to the next level with Excel & the Power Platform.
Upcoming Courses:
Scheduled
Taking enrollments.
Confirmed
Taking enrollments.
Sold Out
Try another date.
Excel Malaysia Expert

Course Details
Times
9am - 4pm ( approx )
Reference Materials
Provided
Delivery
Instructor-led training
Address
Level 3A Sunway Visio Tower
Lingkaran SV
Sunway Velocity
Kuala Lumpur 55100


MO-201 Excel Certification
Try our short skills test and find out
which course is right for you.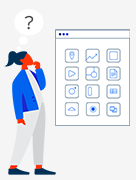 What do I need to know to attend?
This course is aimed at Advanced Excel users who want to learn more about handling data in Power Query and building automations into their models.
Excel Malaysia Expert

Learning Outcomes
You will learn how to:
Work effectively with large datasets in Excel
Transform and Clean your data in Power Query
Create data relationships
Create customised calculations in Power Pivot
Use Office Scripts for automation
Create workflows with Power Automate
Create visualisations of your model in Power BI
How to connect Excel and Power BI data
Understand when to choose Excel or Power BI
Excel Malaysia Expert

Course Content
Connect to data
Understanding Power Query
Understanding data sources
Connect to a CSV
Connect to a PDF
Connect to multiple files in a folder
Connect to an API data source
Transform your data
Manual data clean-up vs automated
Data transformation
principles
Understand Query steps
Understand the Power Query ribbon
Remove rows
Remove columns
Unpivot columns
Split columns
Merge Columns
Change data types
Loading data
Model your data
Understanding Power Pivot
Understand the Excel data model
Create relationships between data tables
Create measures
Create calculated columns
Data types
Understanding Excel data types
Use Stocks data types
Use Geographic data types
Use currency data types
Create custom data types in Power Query
Office Scripts
Understanding Office Scripts for Excel for the web
Understanding TypeScript
Recording an Office Script
Editing an Office Script
Running an Office Script
Power Automate
Understanding Power Automate
Understanding when to use Power Automate
Understanding cloud flows
Creating a cloud flow to send emails
Creating a Cloud flow to send a Teams message
Create a Cloud flow to run an Office Script
Power Automate Desktop
Understanding Power Automate Desktop
Understand the difference between cloud and desktop flows
Licensing for Power Automate Desktop
Create a desktop flow
Power BI
Understanding Power BI
Understand when to use Excel compared to Power BI
Understanding the components of Power BI
Upload Excel data to Power BI Service
Create a Visualisation in Power BI Service
Export data to Excel from Power BI
Connect to Power BI data from Excel
I love that the topics are getting challenging, and since I've booked since the beginner lesson, Domenico is able to connect all the other trainings we had together. It's super helpful.
Alex - Excel Advanced Manila,
1 Jun 2023
.
Perry was very good at explaining how to clean up the data and join the data together to create a single data point for pivot tables. He had some sage advice.
Cindy - Excel Expert Perth,
1 Jun 2023
.
Very methodical, knows his stuff.
Kean - Excel Expert Perth,
1 Jun 2023
.
The phase of the classes were really good. Making sure that everyone can follow and on the same page. Looking forward for the next lesson.
Ruel - Excel Advanced Manila,
1 Jun 2023
.
Really easy to understand and explained everything well. Didn't move too fast so I never felt left behind. Highly reccomend.
Rachael - Excel Advanced Remote West,
1 Jun 2023
.
I find it much better having everything in a singular workbook rather than lots of separate files. Got a lot our of the course and learning a lot, very well presented.
Daniel - Excel Advanced Remote West,
1 Jun 2023
.
very informative and helpful
glenn - Excel Advanced Perth,
1 Jun 2023
.
Again, Domenic was very knowledgeable and had a very easy and logical training style which helped the course to make sense.
Daniel - Excel Advanced Perth,
1 Jun 2023
.
Excellent presentation. Even though I have dealt with a lot of the content in the course prior but it was a good refresher and pointed out a few of the upgraded word capabilities I haven't consider using in the past..
Kevin - Word Advanced Remote West,
1 Jun 2023
.
Jenny was engaging and supportive throughout.
Andrew - Word Advanced Remote West,
1 Jun 2023
.
Trainer was engaging and very knowledgeable on the subject being taught.
Leah - Project Intermediate Adelaide,
1 Jun 2023
.
Jenny was a great professor. She did well at breaking down the material logically. Very personable and easy to learn from. Made the class very enjoyable.
John - Word Advanced Manila,
1 Jun 2023
.