Power BI Training - Advanced Courses
Dive deeper into Power BI's modelling power with advanced skills
The course focuses on DAX; Row Context, Functions, Calculated Columns, Measures and working with Various Data Sources.
Learn how to use powerful modelling and data sourcing capabilities to become a Power BI power user in our one-day course. In this course we focus heavily on the complex theory of DAX and how to work with different data sources. Take your business intelligence analysis to the next level with our Power BI Advanced course. View our full Power BI Advanced course outline below.
Power BI Training - Advanced Courses
Advance your Power BI skills by learning DAX; Row Context, Functions, Calculated Columns, Measures and more.
Upcoming Courses:
Scheduled
Taking enrollments.
Confirmed
Taking enrollments.
Sold Out
Try another date.
Power BI Advanced

Course Details
Times
9am - 4pm ( approx )
Reference Materials
Provided
Delivery
Instructor-led training
Address
Level 3A Sunway Visio Tower
Lingkaran SV
Sunway Velocity
Kuala Lumpur 55100


DA 100 Power BI Certification
Try our short skills test and find out which course is right for you.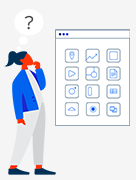 What do I need to know to attend?
Use Power BI Desktop to source and transform data, primarily though the user interface / ribbon
Basic understanding of and using simple data modelling through, mostly through the user interface / ribbon
Knowledge of how to create simple calculated columns and very rudimentary measures using DAX
Appreciation of intermediate data modelling techniques such as the use of time intelligence functions, basic data modelling and correct use of table relationships
Good understanding of data security and knowledge of simple row level security capabilities in Power BI
Advanced Excel skills is desired, knowledge of programming / scripting concepts will be an advantage
Power BI Advanced

Learning Outcomes
Manage Business Intelligence Processes
Model Data for Business Intelligence
Understand the basics of Data Analysis Expression (DAX)
Import from a variety of Data Sources
Understand DAX Relationships
Work with Calculated Columns
Work with Time Intelligence Function
Understand variables in DAX
Power BI Advanced

Course Content
Course Introduction
Overview of Power BI
Data Model
Data Modelling in the Real World
Dataset for these Exercises
Data Analysis eXpression (DAX) – Intro
Introduction to DAX
Learning DAX
Advice when creating DAX
Third party tools to assist
Measures Table
Create a Table for Measures
DAX – Measures and Filters
Filters on a Measure
Create simple aggregate measures
Using measures on a report page
Applying visual layouts and slicers / filters
Initial Filter Context
Original Filter Context
Query Context
DAX – The CALCULATE function
Introduction to the CALCULATE function
Modifying filters with CALCULATE
Add, replace, clear column filters
Limitation of CALCULATE
Adding Filters Replacing Filters
The total row Removing / Clearing Filters
The ALL and similar functions
DAX – Evaluation Contexts
Overview of contexts in DAX
The Filter Context
The Row Context
Initial Filter (Query) context
Initial Row context
Seeing Row context
Seeing Row context
Introducing a row context
DAX – The Rules of Evaluation
Introduction to the rules of evaluation
The five steps Starting set of filters
Specify filtering
Filters are applied Propagation of filters
Evaluation of expression
Stepping through the rules in an example
DAX – Contexts & Relationships
Introduction to Relationships
Filter context follows relationships
Explore the filter context
How filter context follows relationships
Filter context against relationships
The Both cross-filter direction
Modify the filter direction
The CROSSFILTER function
Impact on totals
DAX – The Filter function
Introduction to the FILTER function
FILTER returning a table
Create a table with FILTER
Modify existing filter context with both FILTER and CALCULATE
Difference between these methods
Using ALL function in FILTER
Identical CALCULATE and FILTER
Extended exercise – ALL functions
DAX – Variables
Overview of variables in DAX
Creating and using variables
Use variables to store a constant
Use variables to avoid repetition
Where to from here
Row Level Security
Overview of RLS in Power BI
Create dynamic RLS using USERNAME or USERPRINCIPALNAME
Load data and enable RLS
Testing dynamic RLS in Desktop
RLS data access according to organisation hierarchy
DAX parent-child functions
Publish and assign roles in Power BI Service
Create App Workspace
Report Features
Introduction to advanced features
Overview of Drill-through
Create report page with drill-through filters
Interacting with drill-through
Overview of custom report tooltips
Modify standard tooltip display
Create a custom tooltip
Apply the tooltip to a field
Apply the tooltip to a visual
Overview of Grouping and Binning
Create a group
Create a bin
Binning a date field
Date Dimension
Overview of Date Dimension in BI
Power BI Desktop settings
Download or Create own table Data Table with a DateKey
Convert a DateKey to a Date
Create date table in Power Query
Extended exercise – Use parameter to specify date table start and end
Create date table with DAX
Using CALENDARAUTO in DAX
Extended Topic A – API Data Sources
Overview of Web and API data sources
Query an API data source
HTTP and JSON terminology
Transform a JSON response
Publish to Power BI Service and setup refresh schedule
Extended Topic B – Streaming Data Sources
Overview of real time streaming data sources
Push Datasets and Streaming Datasets
Pushing data into a dataset
Query data from PubNub stream
Configure Dashboard tile to show streaming data from PubNub
Create a REST API to push data into Power BI
Create JSON object to insert data via this API
Push data to created API using web based HTTP Post
Create Dashboard tile to show updating data
Extended Topic C – Files in Folder
Overview of using a folder data source
Query a folder containing multiple source files
Column consistency
Specify a template file to define columns
View created queries / functions and dependencies
Understand the created process of querying the folder
Extended exercise – introduce additional files and unwanted files
Additional Study – (Extended Topic D – Power Query M Formula Language
Overview of Power Query M Formula Language
Basics of Power Query M
Values, Records, Lists
Operators
Conditional Testing
Error handling
Accessing table data
More advanced Power Query M
Each Expression
Refer to other queries
Understand a web query
Remove Rows by Filter
Thank you for a great session and overview of being a site owner, I learnt a lot, the pace was good and you were flexible on your feet as questions came or the group experienced difficulties. My only suggestion would be for those who are visual learners, such as myself - I would have loved a bit more in the initial set up for the day of the big picture view of how SharePoint hangs together. You did come back several times to the lists/libraries - pages - sites - subsites - site collection slide and this was excellent. Also how organisations are using SharePoint and some of the practical examples of lists, libraries etc. But overall I feel equipped to tackle me role within my organisation and look forward to putting the learning into practice. Thank you once again. And Au Revoir! Pamela
Pamela - SharePoint Intermediate Remote Online,
27 Jan 2022
.
Absolutely amazing, explained all the things in an easy to understand way at a pace that was perfect.
Owen - SharePoint Intermediate Remote Online,
27 Jan 2022
.
Michael is an excellent facilitator and teacher. He was happy to stop and show us how to solve issues we've come across in our experience.
Julisa - SharePoint Intermediate Remote Online,
27 Jan 2022
.
Michael was so good! He was so well paced, very knowledgeable. The best facilitator I've had in a long time.
Danielle - SharePoint Intermediate Remote Online,
27 Jan 2022
.
Steve was very knowledgeable about the topic and the system itself, able to answer any technical questions the group had and presenting options / tips along the way. He was effective in his delivery, extremely patient and quite engaging, which isn't easy given the topic.
Millie - SharePoint Beginner 1 Day Remote Online,
27 Jan 2022
.
A real good eye opener as an excel basic user. Good tips and short cuts. Really good course for basic excel users
Austin - Excel Intermediate Remote Online,
27 Jan 2022
.
The trainer explained the examples well, however could slow down more as I sometimes struggled to keep up.
Tianchi - Excel Intermediate Remote Online,
27 Jan 2022
.
Great trainer, very informative session. Thorough explanations of the content, I learnt a lot.
Matthew - Excel Intermediate Melbourne,
27 Jan 2022
.
Great delivery, kept interesting and relavent!
Marco - Excel Intermediate Melbourne,
27 Jan 2022
.
- enthusiastic - nicely explained - logical course structure
Yuvani - Excel Intermediate Melbourne,
27 Jan 2022
.
I have never met anyone so passionate about excel before, I learnt a lot from Ken, I really enjoyed the calls.
Debbie - Excel Intermediate Melbourne,
27 Jan 2022
.
Great course content
Michelle - Excel Intermediate Melbourne,
27 Jan 2022
.