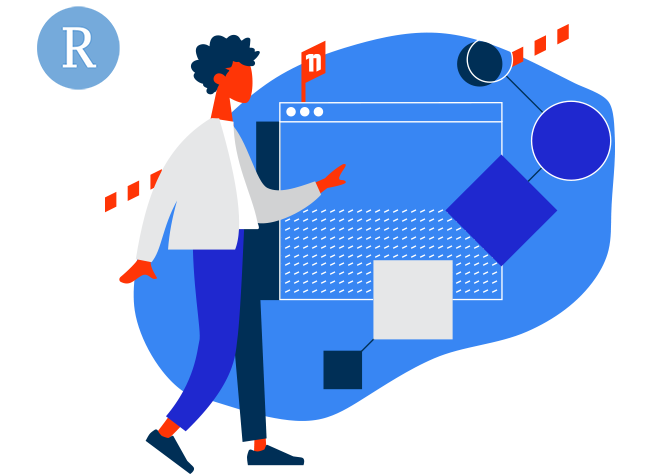 Machine Learning in R - Training Course - Kuala Lumpur
Learn the machine learning process using R
Machine Learning involves using a variety of techniques to build predictive models or extract insights from data. Our Machine Learning course builds on your basic knowledge of R and will provide you with an understanding of the machine learning process. You will learn how to perform:
cluster analysis and
create regression and classification models with random forests in R.
For students interested in using R scripts in Power BI, your trainer will demonstrate how we can incorporate these analyses into a Power BI workflow. Training will be delivered by a member of our experienced team. Find more course details below.
Machine Learning in R - Training Course - Kuala Lumpur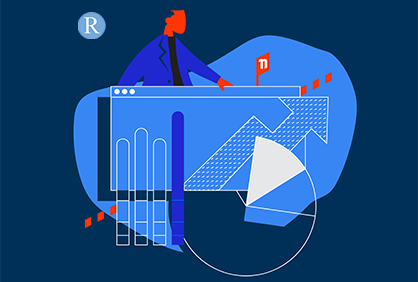 Learn the basic processes of machine learning using R programming. Led by an experienced trainer remotely in Kuala Lumpur.
Upcoming Courses:
Kuala Lumpur
This course is currently being finalised and dates will be live soon.  Contact us to register your interest.
Scheduled
Taking enrollments.
Confirmed
Taking enrollments.
Sold Out
Try another date.
Frequently Asked Questions
Course Introduction
Our R courses were designed by Tamara Shatar, who holds a PhD in Agricultural Data Science. She focused her extensive experience and skills in modelling using machine learning, simulation and other techniques to create a course with depth and applicability.
The course is consistently well reviewed by students.
"The course was really good, the trainer was able to answer my questions, the resources provided to help after the course are excellent. I was a bit overwhelmed at the beginning trying to learn a new language, but I was put at ease and went through the content at a pace that I could understand." - R Basics Brisbane, Australia
What is R?
R is an open source and free programming language that was developed for statistical analysis and production of high-quality graphics. It has long been popular with statisticians and academics who make up part of the large active user community behind R. This community has contributed over 15,000 packages that extend the base functionality of R, making it easy to implement a vast range of techniques for data manipulation, analysis and visualization.
What is Machine Learning?
Machine learning refers to a group of analysis techniques used to extract knowledge from data. It involves using mathematical or statistical models to predict outcomes. The models use algorithms (step-by-step programming instructions) to "learn" from data.
What is Remote Training?
Remote training at Nexacu, means our team of experienced trainers will deliver your training live online. With remote learning students can access our usual classroom training courses via video conferencing, ask questions, participate in discussion and share their screen with the trainer if they need help at any point. Students have the same level of participation and access to the trainer as they would in classroom training sessions.
Machine Learning in R Kuala Lumpur

Course Details
Times
9am - 4pm ( approx )
Reference Materials
Provided
Delivery
Instructor-led training
Address
Level 3A Sunway Visio Tower
Lingkaran SV
Sunway Velocity
Kuala Lumpur 55100


R Programming

Course Outlines
R Programming Certification

Machine Learning in R Certification

Try our short skills tests and
find out which course is right for you.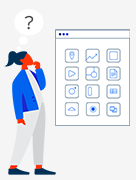 What do I need to know to attend?
Attended our R programming Foundations and Beginner courses or have basic familiarity with R.
You will not be expected to code unassisted but will achieve better learning outcomes if you have a fundamental understanding of R syntax.
Basic understanding of statistics (mean, median, standard deviation, variance)
Machine Learning in R Kuala Lumpur

Learning Outcomes
You will develop an understanding of and be able to:
Generate insights from your data using cluster analysis
Create predictive models from your data using random forests
Assess the predictive accuracy of your classification and regression models
Leverage models to make predictions to guide decision-making
Incorporate R scripts in your Power BI workflow
Machine Learning in R Kuala Lumpur

Course Content
Introduction

 

Introduction to machine learning

 

Supervised vs unsupervised learning

 

The machine learning process

 
Cluster analysis

 

Purpose of cluster analysis

 

Real-world a

pplications

 

K-means

 

How the algorithm works

 

Data preparation

 

How many clusters?

 

Performing 

k-means clustering in R

 

Customer segmentation

 with cluster analysis
Random forests

 

Basics of tree-based models

 

Classification vs regression trees

 

From trees to forests

 

Ensemble learning: bagging to reduce overfitting and improve predictive accuracy

 

Preparing data for analysis

 

Splitting data into training and test sets

 

Training the model

 

Assessing model accuracy

 

Classification vs regression metrics

 

Optimising the model

 

Using the model for prediction

 
R Scripts in Power BI

 

Setting up

 

Running R Scripts in Power Query

 to create new data

 

Creating R visuals in Power BI

 
Paul is great. Clear, fun and patient
Ashika - Power BI Beginner Brisbane,
30 Mar 2023
.
Very informative, good flow, and thanks for all the side tips and tricks. Feel like I have a very solid foundation to pursue special topics.
Rebecca - Power BI Beginner Brisbane,
30 Mar 2023
.
Exceptional. Great presentation skills. Great understanding of skill set of students. Very patient.
petreagrant@hotmail.com - Power BI Beginner Brisbane,
30 Mar 2023
.
Paul was very knowledgeable and easy to understand. Thanks for a great session Paul!
Joanne - Power BI Beginner Brisbane,
30 Mar 2023
.
Very good teacher, clear, concise, and knowledgeable.
Oliver - Power BI Beginner Brisbane,
30 Mar 2023
.
Very friendly and helpful
Tahlia - Power BI Beginner Brisbane,
30 Mar 2023
.
Excellent trainer, very engaging. Thoroughly enjoyed the course
Aaron - Power BI Beginner Brisbane,
30 Mar 2023
.
An amazing trainer.
jade - Power BI Beginner Brisbane,
30 Mar 2023
.
The trainer was great, very engaging and helpful. She explained everything very well
Heba - Excel Intermediate Remote East,
30 Mar 2023
.
Jagg is great, was very happy to help and great at explain and going at a good pace for the group. Only feedback after doing both Intermediate and Advance is doing both courses where only sale data is used is a little disappointing for me as I will not be using power BI for sales data. We did touch on emails and report data and that was great.
Baille - Power BI Advanced Remote East,
30 Mar 2023
.
Conducted the training session to a very high degree, very informative and comprehensive
Luke - Excel Intermediate Remote East,
30 Mar 2023
.
Training was very clear and concise.
Conor - Excel Intermediate Brisbane,
30 Mar 2023
.