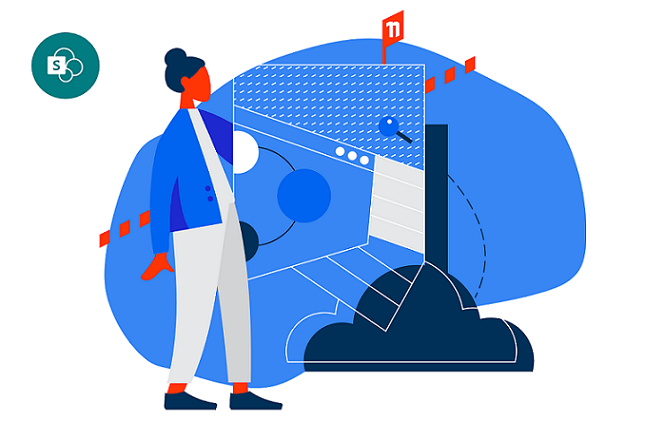 SharePoint Course - Beginner
Learn to be a switched on SharePoint Site User
All courses delivered remotely across Malaysia. 

Use SharePoint Online effectively for seamless collaboration and information management.

SharePoint allows you to build secure sites within your organisation. Our beginner course serves as an introduction to SharePoint and it's possibilities for use and integration. Learn how to create and navigate a site, as well as the functions necessary to take your site to the next level. See the full course outline below. Build on your skills with our SharePoint Intermediate and Advanced courses.
SharePoint Course - Beginner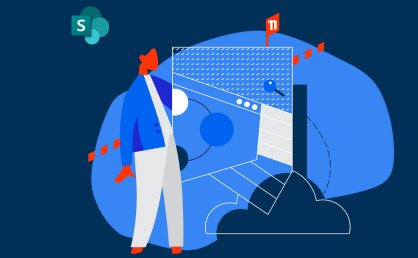 Learn to create SharePoint sites, manage documents libraries, lists and more. Led by our experienced trainers.
Upcoming Courses:
Scheduled
Taking enrollments.
Confirmed
Taking enrollments.
Sold Out
Try another date.
SharePoint Beginner

Course Details
Times
9am - 4pm ( approx )
Reference Materials
Provided
Delivery
Instructor-led training


SharePoint

Course Outlines
Try our short skills test and find out which course is right for you.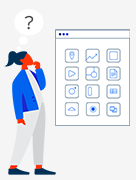 What do I need to know to attend?
This is a beginner course designed for end users who want to learn how to add, edit, and update information on a SharePoint site. 
No prior knowledge of SharePoint is required for this course.
This course is NOT designed for students who are upgrading, managing, or creating a SharePoint site. We recommend our SharePoint Intermediate or Advanced courses for these students.
SharePoint Beginner

Learning Outcomes
On this course you will learn to:
Access an Office 365 SharePoint site
Navigate the site with the modern interface
Create and use a Basic Custom Lists
Using a Library
Overview of Metadata in SharePoint
Use a simple Custom View
Sort a library and a list
Search a SharePoint site
Use and synchronise with OneDrive
SharePoint Beginner

Course Content
Introduction
What is SharePoint
What are the components of a SharePoint site
What is a SharePoint site
Overview of the different types of sites
How users are assigned
Overview of user Permissions
Starting SharePoint
Accessing SharePoint from Office 365
Site Navigation
Overview of the components of navigation
Navigating from site-to-site
Navigating within a site
SharePoint Lists
What is a list
Create a simple list
Entering data into a list
Using SharePoint Libraries
What is a library
How is a library different from a list
Using files in a Library
Importing files into a library
Using a simple custom view
Working in a Library
Using simple metadata
Sorting a Library
Searching a library
Setting Alerts
Document co-authoring
OneDrive for Business
What is OneDrive
Synchronising with SharePoint
Document Lifecycle
Linking documents to a library
Site Pages
What is a Site Page
Using the different options on a page
Office 365
Accessing Office 365 Apps
The Waffle Icon
Office 365 Trial Account (optional)
Create a Trial Office 365 account for personal practice
Trainer was very patient and guiding such that participant was able to better appreciate role as site owner for a SharePoint site.
Zabar - SharePoint Intermediate Singapore,
1 Dec 2023
.
The training session was meticulously organized and clearly explained, proving to be highly beneficial. Jagg's impressive experience and extensive knowledge were evident, and he addressed all questions exceptionally well. I want to express my gratitude to MSA for coordinating this session with Nexacu and Jagg. Having participated in my third MSP training over the last 8 years, I can confidently say that this was the best one yet. It serves as a positive indication of Nexacu's quality, and I eagerly anticipate engaging in more training sessions with them in the future.
Very knowledgeable instructor. Examples in the course manual on basic formulars like a button that returns to the home menu and general easy formulars. Thanks you
Gavin - Power Apps Intermediate Brisbane,
1 Dec 2023
.
Steven Knight
Vanita - Power Apps Intermediate Brisbane,
1 Dec 2023
.
good information,
Matthew - Power Apps Intermediate Brisbane,
1 Dec 2023
.
knowledgable and receptive trainer, good pace and clear
Jennifer - Excel Intermediate Remote East,
1 Dec 2023
.
Thanks for your patience and time today
Jennifer - Excel Intermediate Brisbane,
1 Dec 2023
.
Ulfa was absolutely fantastic. So much knowledge and really well presented.
Catherine - Excel Intermediate Brisbane,
1 Dec 2023
.
Very good at explaining excel. Well delivered
Tanya - Excel Intermediate Brisbane,
1 Dec 2023
.
Ulfa was a great and patient trainer!
Fiona - Excel Intermediate Brisbane,
1 Dec 2023
.
Gregory Watson was a really good trainer, very patient, kept us on track and I learned a lot! Thank you.
Roselle - Power BI Beginner Remote East,
1 Dec 2023
.
A very helpful course in SharePoint Advanced. Thank you Kate!
Laura - SharePoint Advanced Sydney,
1 Dec 2023
.