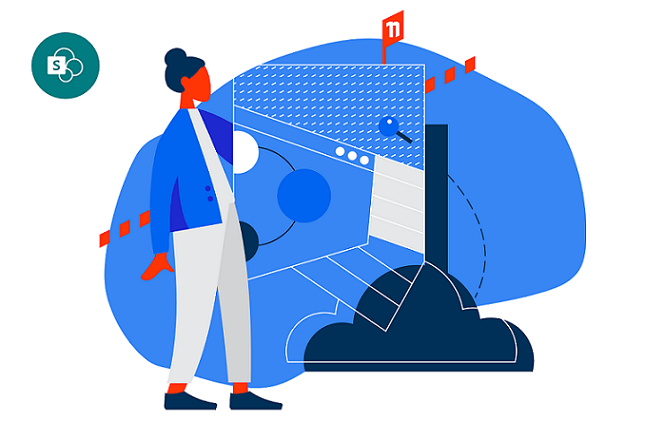 SharePoint Course - Beginner
Learn to be a switched on SharePoint Site User
All courses delivered remotely across Malaysia. 

Use SharePoint Online effectively for seamless collaboration and information management.

SharePoint allows you to build secure sites within your organisation. Our beginner course serves as an introduction to SharePoint and it's possibilities for use and integration. Learn how to create and navigate a site, as well as the functions necessary to take your site to the next level. See the full course outline below. Build on your skills with our SharePoint Intermediate and Advanced courses.
SharePoint Course - Beginner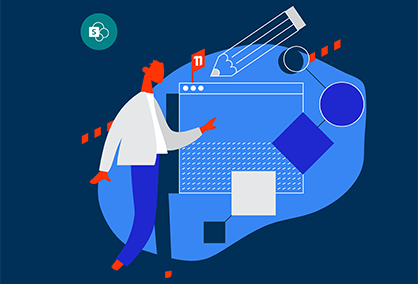 Learn to create SharePoint sites, manage documents libraries, lists and more. Led by our experienced trainers.
Upcoming Courses:
Scheduled
Taking enrollments.
Confirmed
Taking enrollments.
Sold Out
Try another date.
SharePoint Beginner

Course Details
Times
9am - 4pm ( approx )
Reference Materials
Provided
Delivery
Instructor-led training
Address
Level 3A Sunway Visio Tower
Lingkaran SV
Sunway Velocity
Kuala Lumpur 55100


SharePoint

Course Outlines
Try our short skills test and find out which course is right for you.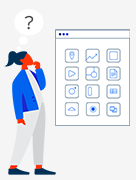 What do I need to know to attend?
This is a beginner course designed for end users who want to learn how to add, edit, and update information on a SharePoint site. 
No prior knowledge of SharePoint is required for this course.
This course is NOT designed for students who are upgrading, managing, or creating a SharePoint site. We recommend our SharePoint Intermediate or Advanced courses for these students.
SharePoint Beginner

Learning Outcomes
On this course you will learn to:
Access an Office 365 SharePoint site
Navigate the site with the modern interface
Create and use a Basic Custom Lists
Using a Library
Overview of Metadata in SharePoint
Use a simple Custom View
Sort a library and a list
Search a SharePoint site
Use and synchronise with OneDrive
SharePoint Beginner

Course Content
Introduction
What is SharePoint
What are the components of a SharePoint site
What is a SharePoint site
Overview of the different types of sites
How users are assigned
Overview of user Permissions
Starting SharePoint
Accessing SharePoint from Office 365
Site Navigation
Overview of the components of navigation
Navigating from site-to-site
Navigating within a site
SharePoint Lists
What is a list
Create a simple list
Entering data into a list
Using SharePoint Libraries
What is a library
How is a library different from a list
Using files in a Library
Importing files into a library
Using a simple custom view
Working in a Library
Using simple metadata
Sorting a Library
Searching a library
Setting Alerts
Document co-authoring
OneDrive for Business
What is OneDrive
Synchronising with SharePoint
Document Lifecycle
Linking documents to a library
Site Pages
What is a Site Page
Using the different options on a page
Office 365
Accessing Office 365 Apps
The Waffle Icon
Office 365 Trial Account (optional)
Create a Trial Office 365 account for personal practice
I love that the topics are getting challenging, and since I've booked since the beginner lesson, Domenico is able to connect all the other trainings we had together. It's super helpful.
Alex - Excel Advanced Manila,
1 Jun 2023
.
Perry was very good at explaining how to clean up the data and join the data together to create a single data point for pivot tables. He had some sage advice.
Cindy - Excel Expert Perth,
1 Jun 2023
.
Very methodical, knows his stuff.
Kean - Excel Expert Perth,
1 Jun 2023
.
The phase of the classes were really good. Making sure that everyone can follow and on the same page. Looking forward for the next lesson.
Ruel - Excel Advanced Manila,
1 Jun 2023
.
Really easy to understand and explained everything well. Didn't move too fast so I never felt left behind. Highly reccomend.
Rachael - Excel Advanced Remote West,
1 Jun 2023
.
I find it much better having everything in a singular workbook rather than lots of separate files. Got a lot our of the course and learning a lot, very well presented.
Daniel - Excel Advanced Remote West,
1 Jun 2023
.
very informative and helpful
glenn - Excel Advanced Perth,
1 Jun 2023
.
Again, Domenic was very knowledgeable and had a very easy and logical training style which helped the course to make sense.
Daniel - Excel Advanced Perth,
1 Jun 2023
.
Excellent presentation. Even though I have dealt with a lot of the content in the course prior but it was a good refresher and pointed out a few of the upgraded word capabilities I haven't consider using in the past..
Kevin - Word Advanced Remote West,
1 Jun 2023
.
Jenny was engaging and supportive throughout.
Andrew - Word Advanced Remote West,
1 Jun 2023
.
Trainer was engaging and very knowledgeable on the subject being taught.
Leah - Project Intermediate Adelaide,
1 Jun 2023
.
Jenny was a great professor. She did well at breaking down the material logically. Very personable and easy to learn from. Made the class very enjoyable.
John - Word Advanced Manila,
1 Jun 2023
.