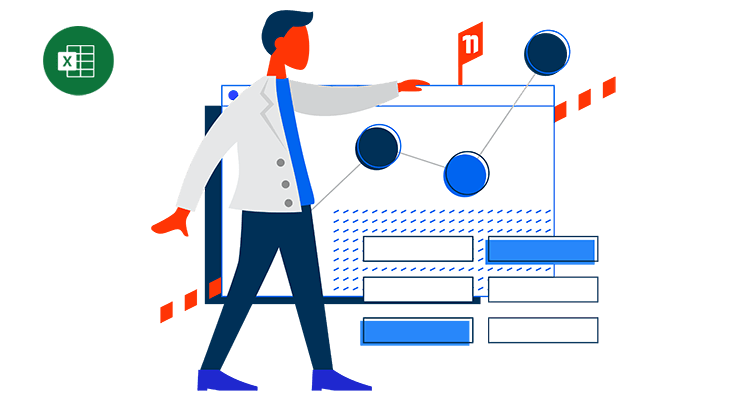 Excel Training Hong Kong - Expert
Become an Excel Expert using the Power Platform
Courses are delivered remotely by our experienced Microsoft Certified Trainers. 

Supercharge your Excel skills and learn multiple ways to boost productivity!
Learn how to work with large data sources, transform & clean your data using Power Query and create an advanced data model in Power Pivot. Take advantage of Microsoft Excel's cloud automation, Office Scripts and use the Power Platform to further automate your spreadsheet both in the cloud and on your desktop. You will also be introduced to Power BI and see how quickly you can turn your data into actionable insights with just a few clicks. Click here for
our detailed course outline
.
Excel Training Hong Kong - Expert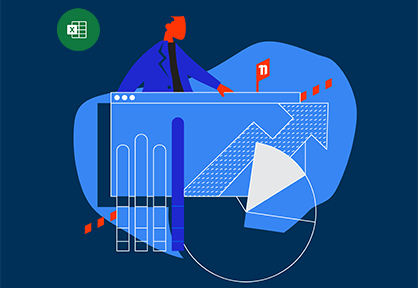 Become an Excel super user and take your data wrangling and automation to the next level with Excel & the Power Platform.
Upcoming Courses:
Scheduled
Taking enrollments.
Confirmed
Taking enrollments.
Sold Out
Try another date.
Excel Hong Kong Expert

Course Details
Times
9am - 4pm ( approx )
Reference Materials
Provided
Delivery
Instructor-led training
Address
16F & 17F
700 Nathan Road
Kowloon
Hong Kong


MO-201 Excel Certification
Try our short skills test and find out
which course is right for you.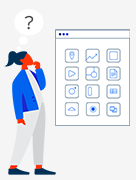 What do I need to know to attend?
This course is aimed at experienced Excel users who want to learn more about handling data in Power Query and building automations into their models.
Excel Hong Kong Expert

Learning Outcomes
You will learn how to:
Work effectively with large datasets in Excel
Transform and Clean your data in Power Query
Create data relationships
Create customised calculations in Power Pivot
Use Office Scripts for automation
Create workflows with Power Automate
Create visualisations of your model in Power BI
How to connect Excel and Power BI data
Understand when to choose Excel or Power BI
Excel Hong Kong Expert

Course Content
Connect to data
Understanding Power Query
Understanding data sources
Connect to a CSV
Connect to a PDF
Connect to multiple files in a folder
Connect to an API data source
Transform your data
Manual data clean-up vs automated
Data transformation
principles
Understand Query steps
Understand the Power Query ribbon
Remove rows
Remove columns
Unpivot columns
Split columns
Merge Columns
Change data types
Loading data
Model your data
Understanding Power Pivot
Understand the Excel data model
Create relationships between data tables
Create measures
Create calculated columns
Data types
Understanding Excel data types
Use Stocks data types
Use Geographic data types
Use currency data types
Create custom data types in Power Query
Office Scripts
Understanding Office Scripts for Excel for the web
Understanding TypeScript
Recording an Office Script
Editing an Office Script
Running an Office Script
Power Automate
Understanding Power Automate
Understanding when to use Power Automate
Understanding cloud flows
Creating a cloud flow to send emails
Creating a Cloud flow to send a Teams message
Create a Cloud flow to run an Office Script
Power Automate Desktop
Understanding Power Automate Desktop
Understand the difference between cloud and desktop flows
Licensing for Power Automate Desktop
Create a desktop flow
Power BI
Understanding Power BI
Understand when to use Excel compared to Power BI
Understanding the components of Power BI
Upload Excel data to Power BI Service
Create a Visualisation in Power BI Service
Export data to Excel from Power BI
Connect to Power BI data from Excel
Thanks for the ease of learning with you
Tanya - Word Intermediate Canberra,
7 Feb 2023
.
Great sessions. Your teaching methods are fantastic.
Tanya - Word Intermediate Canberra,
7 Feb 2023
.
Second session. Very personalised. Trainer encouraged students to be hands-on. Session drew on specific examples from workplace.
Carl - Word Intermediate Canberra,
7 Feb 2023
.
Great session. Very informative. Trainer very responsive to questions and feedback.
Carl - Word Beginner Canberra,
7 Feb 2023
.
great course
Adam - Word Beginner Canberra,
7 Feb 2023
.
great course
Adam - Word Beginner Canberra,
7 Feb 2023
.
Steven was excellent. Having done facilitation in my past, I appreciate that he kept his audience engaged with anecdotes and stories that were valid to the content we were exploring and allowed those that were starting to lose focus to come back into the fold. Steven was also good at gauging his students in regard to pushing through for another ten minutes as opposed to taking a break. Steven is clearly an experienced facilitator who knows his stuff. Thank you for your time & knowledge, it was great!!
Michell - Power BI Beginner Brisbane,
7 Feb 2023
.
Excellent Trainer. Engaging and knowledgeable.
Pieter - Power BI Beginner Brisbane,
7 Feb 2023
.
Excellent presenter who was able to pace the course to student requirements especially around when issues encountered. Ensured everyone was up to same progress in course before moving on. Excellent explanations of questions asked
Wayne - Power BI Beginner Brisbane,
7 Feb 2023
.
Very good instructions and real world practical applications
Mark - Power BI Beginner Brisbane,
7 Feb 2023
.
It was useful that the examples were put into relatable scenarios. Provided instructions which were easy to follow and understand which was appreciated as I do not have an IT background.
Briana - Power BI Beginner Brisbane,
7 Feb 2023
.
Took time to ensure everyone was keeping up. Would be better if a very quick summary of what the next step is going to be doing was explained first.
David - Power BI Beginner Brisbane,
7 Feb 2023
.