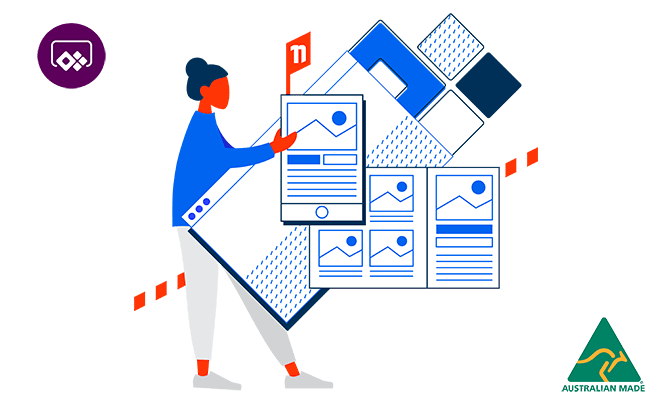 Power Apps Advanced Courses - Hong Kong
Advance your Power Apps capabilities
Learn about the advanced capabilities of Power Apps when combined with the Common Data Service (CDS). You will deliver a case study solution leveraging the CDS to securely store and manage data that's used by your business applications. You will setup entities, logic and validation in CDS and explore building Model-Driven Apps and Portals.
Along with Power Apps you'll also learn to incorporate the Power Platform including
Power Automate
and
Power BI
to expand the capability of your apps.
Power Apps Advanced Courses - Hong Kong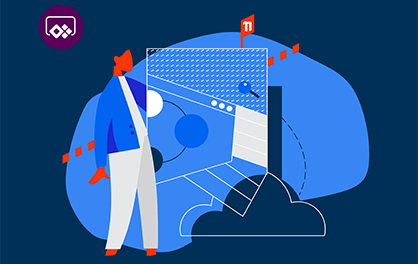 Learn the advanced capabilities of Power Apps from experienced trainers. Available remote online in Hong Kong.
Upcoming Courses:
Scheduled
Taking enrollments.
Confirmed
Taking enrollments.
Sold Out
Try another date.
Frequently Asked Questions
How are Power Apps used in the workplace?
Power Apps is the platform and how it is used is as varied as Microsoft's customer base. A common use of Power Apps is as a data collection tool. Workers in the field collect data via the app on their device which is then collated in the cloud. The combined data can be consumed using Power BI to drive actions. 
What is Remote Training?
Remote training at Nexacu, means our team of experienced trainers will deliver your training virtually. With remote learning students can access our usual classroom training courses via video conferencing, ask questions, participate in discussion and share their screen with the trainer if they need help at any point in the course. Students have the same level of participation and access to the trainer as they would in classroom training sessions. 

Which courses are available remotely?
Currently all of our Public Courses are available to be delivered remotely. Book any course as normal and you will receive login details and instructions the evening before your course.
Power Apps Advanced Hong Kong

Course Details
Times
9am - 4pm ( approx )
Reference Materials
Provided
Delivery
Instructor-led training
Address
16F & 17F
700 Nathan Road
Kowloon
Hong Kong


Power Apps

Course Outlines
PL-100 Power Apps Certification
Try our short skills test and find out which course is right for you.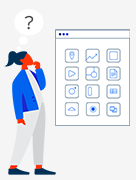 What do I need to know to attend?
Students should have attended our Power Apps Beginner and Intermediate courses.
Power Apps Advanced Hong Kong

Learning Outcomes
On completion of this course you should be able to:
Understand the full depth of the Power Apps capabilities
Create and modify Microsoft Dataflex Pro (Common data service) to store your data
Connect canvas and model-driven apps to Dataflex Pro
Create Portal apps to allow external users to view data
Power Apps Advanced Hong Kong

Course Content
Introduction to Power Platform
What is the Power Platform
Components of the Power Platform
The Common Data Service (CDS) and the Power Platform
Licensing requirements
Understanding different licensing
Understanding per app licensing
Understanding per user licensing
Understanding portal subscriptions
Case study introduction
The business problem
Planning a Power Platform solution
Common data service
What is the Common Data Service
What is the Common data model
Understanding elements of the Common Data Service
Creating a solution
What is a solution
When to use solutions
Create a solution in Common Data Service
Creating a publisher
What is a publisher
When to use publishers
Create a publisher in Common Data Service
Entities
What is an entity
Exploring standard entities
Creating an entity
Exploring custom entities
Fields
What is a field
What is a primary field
Exploring standard fields in an entity
Creating date fields
Creating option set fields
Fields (cont'd)
Creating a new Option set
Creating currency fields
Creating text fields
Creating calculated fields
Creating image fields
Saving your entity
Understand when to save your entity
Adding data to an Entity
How to add data via Excel
Add data within Power Apps
Add images to records
Using views
Understanding what views are
Using views to see data
Editing existing views
Creating new views
Using forms
Understanding what forms are
Using forms to see records
Editing existing forms
Creating new forms
Entity relationships
Exploring standard relationships
Understanding different types of relationships
Creating a relationship between entities
Business Rules
What are business rules
When to use business rules
Creating a business rule
Setting a field value
Hiding a field
Validating, saving and activating business rules
Adding data to an entity
Different ways of adding data
Adding data using Excel
Adding data through a form
Editing forms
Canvas Apps
Uploading a pre-built canvas app
Displaying the app version in the app
Connecting Canvas app to entity
Connecting to Common Data Service entities
Connecting CDS data source to a gallery
Setting up the Canvas App
Adding a form
Editing fields
Using a gallery to select records
Understanding look up fields in canvas apps
Entering data via the Canvas App
Searching entity data
Using a barcode to find data
Sharing canvas apps
Model-driven app
What is a model-driven app
Purpose of using a model-driven app
Relationship between app and data types
Creating Model-driven app
Creating a model-driven app
Understanding a site map
Editing a site map
Using the App designer
Creating a new view in the app designer
Creating Model-driven app (cont'd)
Using related fields in views
Playing the app
Editing a form in the app designer
Publishing all customizations
Sharing model-driven apps
Changing data with the model-driven app
Business process flows
Understanding business process flows
Creating a new business process flows
Adding stages
Adding data steps
Adding conditions
Connecting steps
Portal App
Understanding Common Data Service connectors in Power Automate
Creating a flow in a solution
Understanding CDS triggers
Using CDS actions to retrieve data
Portal Apps
What is a Portal app
Purpose of using a portal app
Creating a portal app
Administering Portal Apps
Understanding different options of administering a portal
Exploring the portal admin center
Understanding the model-driven management app
Exploring the portal management app
Exploring the portal designer
Content management of a Portal App
Updating website content with click and type
Updating website content with code
Updating website content through model-driven app
Adding pages to a portal site
Connecting CDS to Portal App
Connecting CDS to the portal
Displaying data in a portal
Security of a Portal App
Understanding portal security and permissions
Creating web page access control rules
Applying permissions to a page
How to authenticate a user
Viewing a restricted page
Course was good, liked that the sheets etc. were pre-prepared so that we were all working on the same base. Content was relevant and not overdone in any area. John was friendly and engaging and dealt well with technological issues on the day.
Sharla - Project Beginner Melbourne,
22 Jun 2022
.
Jacqui was lovely and knowledgeable. Great session
Carmen - Power BI Intermediate Remote Online,
22 Jun 2022
.
Thanks so much for your training. I enjoyed and gained new tolls; I appreciated it was very informative.
Gloria - Excel Beginner Remote Online,
22 Jun 2022
.
Very informative and easy to follow, Jagg was lovely and made it very accessible
Grace - SharePoint Intermediate Remote Online,
22 Jun 2022
.
Clear explanation, covering some much information. Thank you
Pinky - SharePoint Intermediate Remote Online,
22 Jun 2022
.
Useful.
Joyce - SharePoint Intermediate Remote Online,
22 Jun 2022
.
Great session and nicely presented by Tamara.
Md - Python Beginner Remote Online,
22 Jun 2022
.
Course was excellent. Presenter was clear and concise. Remote learning environment worked well.
Daniel - Python Beginner Remote Online,
22 Jun 2022
.
Tamara is excellent. She is very good with explaining and happy to go back and help.
Wei - Python Beginner Remote Online,
22 Jun 2022
.
Jagg was a great trainer who explained things very well and was very patient
Zelda - SharePoint Intermediate Remote Online,
22 Jun 2022
.
Greg was extremely patient and professional. He knew what he was doing and I learned a lot from him. Considering that these were deep topics he did well to wrap it up in one day.
Muhammad - Power BI Intermediate Canberra,
22 Jun 2022
.
Rally good training, answered all questions and was very engaging.
Richard - Power BI Intermediate Canberra,
22 Jun 2022
.