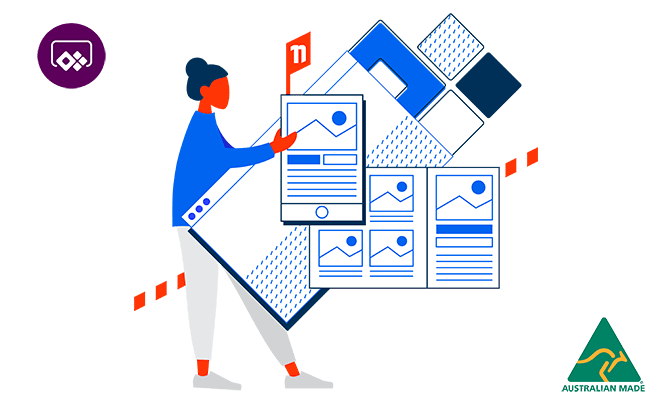 Power Apps Advanced Courses Singapore
Advance your Power Apps capabilities
Learn about the advanced capabilities of Power Apps when combined with the Common Data Service (CDS). You will deliver a case study solution leveraging the CDS to securely store and manage data that's used by your business applications. You will setup entities, logic and validation in CDS and explore building Model-Driven Apps and Portals.
Along with Power Apps you'll also learn to incorporate the Power Platform including
Power Automate
and
Power BI
to expand the capability of your apps.
Power Apps Advanced Courses Singapore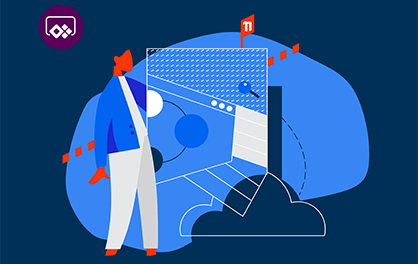 Learn the advanced capabilities of Power Apps from experienced trainers. Available remote online in Singapore.
Upcoming Courses:
Scheduled
Taking enrollments.
Confirmed
Taking enrollments.
Sold Out
Try another date.
Frequently Asked Questions
How are Power Apps used in the workplace?
Power Apps is the platform and how it is used is as varied as Microsoft's customer base. A common use of Power Apps is as a data collection tool. Workers in the field collect data via the app on their device which is then collated in the cloud. The combined data can be consumed using Power BI to drive actions. 
What is Remote Training?
Remote training at Nexacu, means our team of experienced trainers will deliver your training virtually. With remote learning students can access our usual classroom training courses via video conferencing, ask questions, participate in discussion and share their screen with the trainer if they need help at any point in the course. Students have the same level of participation and access to the trainer as they would in classroom training sessions. 

Which courses are available remotely?
Currently all of our Public Courses are available to be delivered remotely. Book any course as normal and you will receive login details and instructions the evening before your course.
Power Apps Advanced Singapore

Course Details
Times
9am - 4pm ( approx )
Reference Materials
Provided
Delivery
Instructor-led training
Address
Centennial Tower
Levels 21 & 34
3 Temasek Avenue
Singapore 039190


Power Apps

Course Outlines
PL-100 Power Apps Certification
Try our short skills test and find out which course is right for you.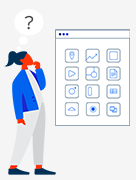 What do I need to know to attend?
Students should have attended our Power Apps Beginner and Intermediate courses.
Power Apps Advanced Singapore

Learning Outcomes
On completion of this course you should be able to:
Understand the full depth of the Power Apps capabilities
Create and modify Microsoft Dataflex Pro (Common data service) to store your data
Connect canvas and model-driven apps to Dataflex Pro
Create Portal apps to allow external users to view data
Power Apps Advanced Singapore

Course Content
Introduction to Power Platform
What is the Power Platform
Components of the Power Platform
The Common Data Service (CDS) and the Power Platform
Licensing requirements
Understanding different licensing
Understanding per app licensing
Understanding per user licensing
Understanding portal subscriptions
Case study introduction
The business problem
Planning a Power Platform solution
Common data service
What is the Common Data Service
What is the Common data model
Understanding elements of the Common Data Service
Creating a solution
What is a solution
When to use solutions
Create a solution in Common Data Service
Creating a publisher
What is a publisher
When to use publishers
Create a publisher in Common Data Service
Entities
What is an entity
Exploring standard entities
Creating an entity
Exploring custom entities
Fields
What is a field
What is a primary field
Exploring standard fields in an entity
Creating date fields
Creating option set fields
Fields (cont'd)
Creating a new Option set
Creating currency fields
Creating text fields
Creating calculated fields
Creating image fields
Saving your entity
Understand when to save your entity
Adding data to an Entity
How to add data via Excel
Add data within Power Apps
Add images to records
Using views
Understanding what views are
Using views to see data
Editing existing views
Creating new views
Using forms
Understanding what forms are
Using forms to see records
Editing existing forms
Creating new forms
Entity relationships
Exploring standard relationships
Understanding different types of relationships
Creating a relationship between entities
Business Rules
What are business rules
When to use business rules
Creating a business rule
Setting a field value
Hiding a field
Validating, saving and activating business rules
Adding data to an entity
Different ways of adding data
Adding data using Excel
Adding data through a form
Editing forms
Canvas Apps
Uploading a pre-built canvas app
Displaying the app version in the app
Connecting Canvas app to entity
Connecting to Common Data Service entities
Connecting CDS data source to a gallery
Setting up the Canvas App
Adding a form
Editing fields
Using a gallery to select records
Understanding look up fields in canvas apps
Entering data via the Canvas App
Searching entity data
Using a barcode to find data
Sharing canvas apps
Model-driven app
What is a model-driven app
Purpose of using a model-driven app
Relationship between app and data types
Creating Model-driven app
Creating a model-driven app
Understanding a site map
Editing a site map
Using the App designer
Creating a new view in the app designer
Creating Model-driven app (cont'd)
Using related fields in views
Playing the app
Editing a form in the app designer
Publishing all customizations
Sharing model-driven apps
Changing data with the model-driven app
Business process flows
Understanding business process flows
Creating a new business process flows
Adding stages
Adding data steps
Adding conditions
Connecting steps
Portal App
Understanding Common Data Service connectors in Power Automate
Creating a flow in a solution
Understanding CDS triggers
Using CDS actions to retrieve data
Portal Apps
What is a Portal app
Purpose of using a portal app
Creating a portal app
Administering Portal Apps
Understanding different options of administering a portal
Exploring the portal admin center
Understanding the model-driven management app
Exploring the portal management app
Exploring the portal designer
Content management of a Portal App
Updating website content with click and type
Updating website content with code
Updating website content through model-driven app
Adding pages to a portal site
Connecting CDS to Portal App
Connecting CDS to the portal
Displaying data in a portal
Security of a Portal App
Understanding portal security and permissions
Creating web page access control rules
Applying permissions to a page
How to authenticate a user
Viewing a restricted page
Excellent, took the time to ensure that nobody was left behind. Made sure that we were allowed to ask questions how do to do things that we had in mind for after the course. Explained things in a manner that was simple English where you didn't need to be an IT specialist to know what he was speaking about.
Jodie - Power BI Beginner Perth,
24 Jan 2022
.
you have good teaching skills
Thanh - Power BI Beginner Perth,
24 Jan 2022
.
Perry is a great instructor.
Daman - Power BI Beginner Perth,
24 Jan 2022
.
Good pace for beginners Very informative Good exercises
Sarah - Power BI Beginner Perth,
24 Jan 2022
.
Good
Graeme - Power BI Beginner Perth,
24 Jan 2022
.
Communicated well, easy to understand instructions and provided visuals. Provided time to complete tasks and ask questions.
Sue - SharePoint Beginner Perth,
24 Jan 2022
.
Jagg, I appreciated your efforts and felt that you well knew the material. I also appreciated that you were prepared to stop and go back to explain material. However, I felt you could have spent more time on each of the 3 types or levels of visualizations- whole workbook, individual pages and individual visualization, which were a foundation for later work. Nevertheless, I eventually understood the concepts and was ready to move on. In fact, I felt that you were generally rushed, indicated by the high number of occasions you went back to help participants to catch up! Please be patient, careful, and align your mindset with participants who are truly beginners (like myself), not with those participants who are more advanced. If you do so, then you will travel at a pace more suitable to the slowest of us learners!
Donald - Power BI Beginner Remote Online,
24 Jan 2022
.
Great introduction to Power BI basics. I respect the level of patience you have with those who take a while to follow on. Thanks Jagg
Matteo - Power BI Beginner Remote Online,
24 Jan 2022
.
Jagg was clear with all his instructions throughout. He set up the day well by providing context. He was patient and would not let anyone's questions or confusions go unanswered. Not an easy thing when combining online with face to face. I came in to the session feeling nervous about my ability, and left with a new confidence. I could not fault Jagg or how the training session was conducted today.
Regina - Power BI Beginner Remote Online,
24 Jan 2022
.
Very helpful, easy to follow and happy to answer questions. Thank you, I got a lot out of the session, the key points which will allow me to start working with PowerBi more confidently.
Angela - Power BI Beginner Remote Online,
24 Jan 2022
.
No feedback . Online can be a challenge for those not familiar with MS teams.
Roger - Power BI Beginner Remote Online,
24 Jan 2022
.
Jagg paced the course very well. Questions were considered and answered clearly.
Louise - Power BI Beginner Adelaide,
24 Jan 2022
.