Power BI Training - Beginner Course
Learn Power BI to create and collaborate on reports and interactive data visualisations.
We will teach you how to create powerful interactive dashboards, custom reports, analyze data and share insights on our One-day course. After the completion of this course you will be able to create rich dashboards available on every device, which will allow you to monitor your business and get answers quickly.
View our full Power BI Beginner course outline below.
Power BI Training - Beginner Course
Learn to use Power BI to create interactive dashboards, custom reports, analyse data and share insights.
Upcoming Courses:
Scheduled
Taking enrollments.
Confirmed
Taking enrollments.
Sold Out
Try another date.
Power BI Beginner

Course Details
Times
9am - 4pm ( approx )
Reference Materials
Provided
Delivery
Instructor-led training
Address
Centennial Tower
Levels 21 & 34
3 Temasek Avenue
Singapore 039190


DA-100 Power BI Certification
Try our short skills test and find out which course is right for you.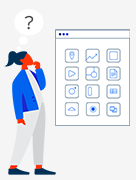 What do I need to know to attend?
No prior Power BI experience needed
Basic understanding of data and visualisation concepts (charts, figures)
Intermediate Excel usage (create Excel Tables and have knowledge of Pivot tables)
Knowledge of business Intelligence is an advantage but not necessary to benefit from the course
Attendees are encouraged to try out Power BI before attending, however also not necessary
Power BI Beginner

Learning Outcomes
Understand self-service Business Intelligence
Build informative dashboards
Create many different visualisations
Run "Quick Insights" on a dashboard
Create interactive visuals
Design Mobile friendly Dashboards
Build a data model
Expand Datasets
Power BI Beginner

Course Content
Introduction
A quick history of Business Intelligence
The development of Self Service Business Intelligence
Introducing the Power BI suite
Power BI Service, Power BI desktop & Power BI Mobile
Free versus Pro
Signing up to the Power BI online service
What sources of Data can I use?
Online Services
Azure & SSAS
Working with an Excel Workbook
Understanding the data you import
Creating Tables of data to put into the Power BI service
Where your workbook file is saved makes a difference
Uploading your Workbook data into Power BI
Importing your Workbook data into Power BI
Working with the Power BI service
The User Interface
My Workspace
Menus
The Fields Pane
Field Icons
Visualisations Pane
Visualisations
Overview of Visualisations
Creating and working with Visualisations
Creating a Bar Chart Visualisation
Creating a Column Chart
Visualisation
Creating a Line Chart Visualisation
Some basic formatting of Visualisations
Consistency of Style
Focus Mode
Creating a Card Visualisation
Giving Cards some impact
Creating a Table Visualisation
Creating a Matrix Visualisation
Working with Formats in a Visualisation
Axes
AData Labels
Titles
Sizing & Alignment
Data Colours, Backgrounds and Borders
Moving from Visualisations to Reports
Saving a Report
Adding Pages to your Reports
Renaming Report Pages
Re-using Visualizations
Building Narrative in your report
Editing & Reading Modes
Pie Chart Visualisations
Text Boxes
Shapes
Using Visual Interactions
Introducing Visual Interaction
Turning interaction On or Off
Interacting by Filtering, Highlighting or None
Working with Filters
Creating a Slicer
Filtering in the Visualisation pane
Creating a Visual Field filter
Creating a Top N Filter
Adding a page level Filter
Creating pages from page level filters
Add a report level Filter
Working with Reports
Printing your Reports
Export your Report to PowerPoint
Using a Power BI created PowerPoint file
Publishing to the Web – embed codes
Interacting with a Power BI created web page
Generating a QR code
Pasting and scanning a QR code
Possible uses for a QR code versus a web-link
Working with Dashboards
Adding Visualisations to your dashboard
Adding Visualisations from multiple reports
Pinning a Live Page
Web Content tiles
Text box Tiles
Video tiles
Generating Alerts from Cards and KPIs
Renaming Dashboards
Favourite Dashboards
Featured Dashboard
Printing Dashboards
Generating Alerts from Cards and KPIs
Q & A and Quick Insights
Making Visualisations with natural language queries
Create a Visual using Q&A
Modify a Q&A
Activating Quick Insights
Using Related Insights
Analyse data in a visual
Power BI Publisher for Excel
Installing Power BI Publisher for Excel
The Power BI Publisher for Excel ribbon
Connecting to your Power BI Profile
Pinning Ranges
Updating Pinned Ranges
Creating new Power BI Dashboards from inside Excel
Make a connection from your data in Power BI back to Excel
Sharing Dashboards
Sharing a Dashboard
Sharing Permissions
Sharing Links
Modifying Access to a shared Dashboard
Generating a QR code to share a Dashboard
Power BI Mobile
Installing the Power BI mobile apps Settings
Signing into your profile
Accessing samples
Interacting with Dashboards
Favourite Dashboards
Interacting with Reports
Pages in Reports
Annotating Reports
Sharing a Dashboard
QR Scanner
Refreshing Your Data
Refreshing your Datasets
Upload file to OneDrive
Load data from OneDrive file
Scheduled refresh on OneDrive
Updating data after changes
Data Normalisation
Overview of Data Normalisation
Normalising a dataset
Model
Using Query
Editor in Microsoft Excel
Fact and Dimension Tables
Power BI Desktop
Introducing Power BI Desktop
Connecting to a database
Building a Data Model
Using Query Editor
Formatting and Properties of Data types and their uses
Loading Individual Tables Relationships
Creating Relationships.
Deleting Relationships.
More Complex Visualisations
Create a Bubble Map Visualization
Create a Filled Map Visualization
Create a Gauge Visualization
Create a Tree Map Visualization
Choosing the right Visualisations
Using Custom Visual
Custom Visualisations Gallery
Installing a Custom Visualisation
Word Cloud
Chiclet Slicer
Enlighten Aquariuml
Access Databases and Power BI
Access Database & Power BI
Importing an Access Database
Data Relationships
Stacked Column Chart
Sorting an Existing Visualisation
Adding Depth to your Report
Focusing on Key Points of Interest
Calculated Columns
Adding a Calculated Column
Using a Calculated Column in a Calculation
Displaying Calculated Columns in a Visualisation
Content Samples
Viewing some content samples
Working through the Retail Analysis
Sample Pack
Getting Help
The official Microsoft Sources
Other sources of help
Extended Exercise – More Visuals
World Flag Slicer
Count Down Timer
Cards with States
Scroller
Data Normalisation Appendix
The Normal Forms
1st Normal Form
2nd Normal Form
3rd Normal Form
Primary Keys
Relationships
The instructor teaches power query functionalities very clearly. He also provided some examples that can be used for reporting purposes. Thanks for the lecture.
Kim - Power BI Intermediate Manila,
7 Jun 2023
.
The trainer explained things well and took the time to answer all questions
Masi - Power BI Intermediate Perth,
7 Jun 2023
.
Knowledgeable and thorough.. Think the data manipulation should have been in the basic
Kahli - Power BI Intermediate Perth,
7 Jun 2023
.
Perry is very helpful
Lien - Power BI Intermediate Perth,
7 Jun 2023
.
Easy to follow and really helpful.
David - Power BI Intermediate Perth,
7 Jun 2023
.
Very thorough.
Cara - Microsoft 365 Intermediate Remote West,
7 Jun 2023
.
simple and easy to catch up!
Joseph - Microsoft 365 Intermediate Singapore,
7 Jun 2023
.
good.
Wak - Microsoft 365 Intermediate Singapore,
7 Jun 2023
.
Friendly and knowledgeable!
Jake - Microsoft 365 Intermediate Perth,
7 Jun 2023
.
Well presented
Natasha - Excel Advanced Remote East,
7 Jun 2023
.
Very Helpful, great session.
radhika27* - Excel Intermediate Sydney,
7 Jun 2023
.
all good
christian - Excel Intermediate Sydney,
7 Jun 2023
.