Excel Training - Intermediate
Upskill with Excel Training Singapore
Work efficiently in Excel. Learn how to better organize, analyze and present your day-to-day data using Excel spreadsheets. Create complex formulas, use a range of functions and develop dynamic charts and reports. We also introduce pivot tables, conditional formatting, defined names and data validation. The course covers key concepts relevant for the workplace. View the full
Excel Intermediate course outline below
.
Excel Training - Intermediate
Learn to create complex formulae, use functions, conditional formatting, pivot tables, data validation and more.
Upcoming Courses:
Scheduled
Taking enrollments.
Confirmed
Taking enrollments.
Sold Out
Try another date.
Excel Intermediate

Course Details
Times
9am - 4pm ( approx )
Reference Materials
Provided
Delivery
Instructor-led training


MO-201 Excel Certification
Try our short skills test and find out
which course is right for you.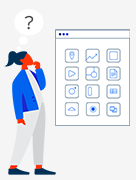 Excel Intermediate

Learning Outcomes
Modify Excel options
Understand and use formula cell referencing
Use the fill operations available to fill a data series
Create and use defined names in a workbook
Use common worksheet functions
Create more complex formulas and functions
Apply a range of number formatting techniques to worksheet cells
Apply conditional formatting to ranges in a worksheet
Use a variety of data validation techniques
Use data linking to create more efficient workbooks
Use goal seeking to determine the values required to reach a desired result
Work with tables in Microsoft Excel
Understand and create simple PivotTables
Use a range of elements and features to enhance charts
Excel Intermediate

Course Content
Setting Excel Options
Understanding Excel Options
Personalising Excel
Setting the Default Font
Setting Formula Options
Understanding Save Options
Setting Save Options
Setting the Default File Location
Setting Advanced Options
Formula Referencing
Absolute Versus Relative
Referencing Relative Formulas
Problems With Relative Formulas
Creating Absolute References
Creating Mixed References
Filling Data
Understanding Filling
Extracting With Flash Fill
More Complex Flash Fill Extractions
Extracting Dates and Numbers
Defined Names
Understanding Defined Names
Defining Names From Worksheet Labels
Using Names in Typed Formulas
Applying Names to Existing Formulas
Creating Names Using the Name Box
Using Names to Select Ranges
Defined Names (cont'd)
Pasting Defined Names Into Formulas
Defining Names for Constant Values
Creating Names From a Selection
Scoping Names to a Worksheet
Using the Name Manager
Documenting Defined Names
Essential Functions
Worksheet Functions
Using IF With Text
Using IF With Numbers
Nesting IF Functions
The VLOOKUP Function
Using Counting Functions
The ROUND Function
Essential Functions (cont'd)
Rounding Up and Rounding Down
Manipulative Functions
The MOD Function
The TODAY Function
The NOW Function
The DATE Function
The PMT Function
Complex Formulas
Scoping a Formula
Long-Hand Formulas
Preparing for Complex Formulas
Creating the Base Formula
Adding More Operations
Editing a Complex Formula
Adding More Complexity
Copying Nested Functions
Switching to Manual Recalculation
Pasting Values From Formulas
Documenting Formulas
Number Formatting Techniques
Applying Alternate Currencies
Applying Alternate Date Formats
Formatting Clock Time
Formatting Calculated Time
Understanding Number Formatting
Understanding Format Codes
Number Formatting Techniques (cont'd)
Creating Descriptive Custom Formats
Custom Formatting Large Numbers
Custom Formatting for Fractions
Padding Numbers Using Custom Formatting
Aligning Numbers Using Custom Formats
Customising the Display of Negative Values
Conditional Formatting
Understanding Conditional Formatting
Formatting Cells Containing Values
Clearing Conditional Formatting
More Cell Formatting Options
Top Ten Items
More Top and Bottom Formatting Options
Working With Data Bars
Conditional Formatting (cont'd)
Working With Colour Scales
Working With Icon Sets
Understanding Sparklines
Creating Sparklines
Editing Sparklines
Creating Custom Rules
The Conditional Formatting Rules Manager
Managing Rules
Clearing Rules
Validating Data
Understanding Data Validation
Creating a Number Range Validation
Testing a Validation
Creating an Input Message
Creating an Error Message
Creating a Drop Down List
Using Formulas as Validation Criteria
Circling Invalid Data
Removing Invalid Circles
Copying Validation Settings
Data Linking
Understanding Data Linking
Linking Between Worksheets
Linking Between Workbooks
Updating Links Between Workbooks
Using Names to Link Between Workbooks
Goal Seeking
Understanding Goal Seeking
Using Goal Seek
Worksheet Tables
Understanding Tables
Creating a Table From Scratch
Working With Table Styles
Inserting Table Columns
Removing Table Columns
Converting a Table to a Range
Creating a Table From Data
Worksheet Tables (cont'd)
Inserting or Deleting Table Records
Removing Duplicates
Sorting Tables
Filtering Tables
Renaming a Table
Splitting a Table
Deleting a Table
PivotTables
Understanding Pivot Tables
Recommended Pivot Tables
Creating Your Own PivotTable
Defining the PivotTable
Structure
Filtering a PivotTable
Clearing a Report Filter
Switching PivotTable Fields
Formatting a PivotTable
Understanding Slicers
Creating Slicers
Inserting a Timeline Filter
Chart Elements
Understanding Chart Elements
Adding a Chart Title
Adding Axes Titles
Repositioning the Legend
Showing Data Labels
Showing Gridlines
Formatting the Chart Area
Adding a Trendline
Adding Error Bars
Adding a Data Table
GoTo Special
Finding Constants
Finding Formulas
Finding Blanks
Supplementary Content
SUMIF Functions
Special Pasting
Finding and Replacing
Text Functions
Financial Functions
Grouping and Outlining
Summarising and Subtotalling
Chart Object Formatting
Despite the physical distance, Domenic's teaching style and expertise made the remote learning experience highly effective and enjoyable. Thank you
Wanja - Power BI DAX Remote West,
2 Oct 2023
.
Great Session. Definitely need another day to go through rest of the DAX cheat sheet.
Manny - Power BI DAX Perth,
2 Oct 2023
.
Great! A lot of content, one day may not be enough
Michael - Power BI DAX Perth,
2 Oct 2023
.
Nice pace. Really challenging concepts. Would have liked more exercise based however understand the time limitation
Rajiv - Power BI DAX Perth,
2 Oct 2023
.
I unfortunately I got lost was to quick for me to keep up, still enjoyed the session which has given me a platform to keep practicing and understanding how it all works
Spencer - Power BI DAX Perth,
2 Oct 2023
.
Excellent! The course felt like it was tailored to me, as it focused on the real 'how to' knowledge and didn't bog down too much on academia and theory.
Paul - Power BI DAX Perth,
2 Oct 2023
.
Domenic is great instructor, has a very clear explanation and cover the essential topics of the course.
Nicky - Power BI DAX Perth,
2 Oct 2023
.
Excellent; clear and precise communication. Happy to help and explain further when asked/needed.
Jon - Power BI DAX Perth,
2 Oct 2023
.
Good presentation Instructions are quite easy to follow
Wendy - Power BI Beginner Melbourne,
2 Oct 2023
.
Tim was an awesome trainer who kept all participants engaged, both in the classroom and remote. Really picked up some invaluable skills today.
Kelly - Power BI Beginner Remote East,
2 Oct 2023
.
Very Comprehensive and good pace for a beginner. Thank you!
Joyce - Power BI Beginner Melbourne,
2 Oct 2023
.
good course
meng - Power BI Beginner Melbourne,
2 Oct 2023
.