Excel Training - Intermediate
Upskill with Excel Training Bangkok
Work efficiently in Excel. Learn how to better organize, analyze and present your day-to-day data using Excel spreadsheets. Create complex formulas, use a range of functions and develop dynamic charts and reports. We also introduce pivot tables, conditional formatting, defined names and data validation. The course covers key concepts relevant for the workplace. View the full
Excel Intermediate course outline below
.
Excel Training - Intermediate
Learn to create complex formulae, use functions, conditional formatting, pivot tables, data validation and more.
Upcoming Courses:
Scheduled
Taking enrollments.
Confirmed
Taking enrollments.
Sold Out
Try another date.
Excel Intermediate

Course Details
Times
9am - 4pm ( approx )
Reference Materials
Provided
Delivery
Instructor-led training


MO-201 Excel Certification
Try our short skills test and find out
which course is right for you.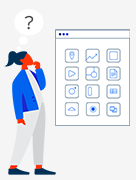 Excel Intermediate

Learning Outcomes
Modify Excel options
Understand and use formula cell referencing
Use the fill operations available to fill a data series
Create and use defined names in a workbook
Use common worksheet functions
Create more complex formulas and functions
Apply a range of number formatting techniques to worksheet cells
Apply conditional formatting to ranges in a worksheet
Use a variety of data validation techniques
Use data linking to create more efficient workbooks
Use goal seeking to determine the values required to reach a desired result
Work with tables in Microsoft Excel
Understand and create simple PivotTables
Use a range of elements and features to enhance charts
Excel Intermediate

Course Content
Setting Excel Options
Understanding Excel Options
Personalising Excel
Setting the Default Font
Setting Formula Options
Understanding Save Options
Setting Save Options
Setting the Default File Location
Setting Advanced Options
Formula Referencing
Absolute Versus Relative
Referencing Relative Formulas
Problems With Relative Formulas
Creating Absolute References
Creating Mixed References
Filling Data
Understanding Filling
Extracting With Flash Fill
More Complex Flash Fill Extractions
Extracting Dates and Numbers
Defined Names
Understanding Defined Names
Defining Names From Worksheet Labels
Using Names in Typed Formulas
Applying Names to Existing Formulas
Creating Names Using the Name Box
Using Names to Select Ranges
Defined Names (cont'd)
Pasting Defined Names Into Formulas
Defining Names for Constant Values
Creating Names From a Selection
Scoping Names to a Worksheet
Using the Name Manager
Documenting Defined Names
Essential Functions
Worksheet Functions
Using IF With Text
Using IF With Numbers
Nesting IF Functions
The VLOOKUP Function
Using Counting Functions
The ROUND Function
Essential Functions (cont'd)
Rounding Up and Rounding Down
Manipulative Functions
The MOD Function
The TODAY Function
The NOW Function
The DATE Function
The PMT Function
Complex Formulas
Scoping a Formula
Long-Hand Formulas
Preparing for Complex Formulas
Creating the Base Formula
Adding More Operations
Editing a Complex Formula
Adding More Complexity
Copying Nested Functions
Switching to Manual Recalculation
Pasting Values From Formulas
Documenting Formulas
Number Formatting Techniques
Applying Alternate Currencies
Applying Alternate Date Formats
Formatting Clock Time
Formatting Calculated Time
Understanding Number Formatting
Understanding Format Codes
Number Formatting Techniques (cont'd)
Creating Descriptive Custom Formats
Custom Formatting Large Numbers
Custom Formatting for Fractions
Padding Numbers Using Custom Formatting
Aligning Numbers Using Custom Formats
Customising the Display of Negative Values
Conditional Formatting
Understanding Conditional Formatting
Formatting Cells Containing Values
Clearing Conditional Formatting
More Cell Formatting Options
Top Ten Items
More Top and Bottom Formatting Options
Working With Data Bars
Conditional Formatting (cont'd)
Working With Colour Scales
Working With Icon Sets
Understanding Sparklines
Creating Sparklines
Editing Sparklines
Creating Custom Rules
The Conditional Formatting Rules Manager
Managing Rules
Clearing Rules
Validating Data
Understanding Data Validation
Creating a Number Range Validation
Testing a Validation
Creating an Input Message
Creating an Error Message
Creating a Drop Down List
Using Formulas as Validation Criteria
Circling Invalid Data
Removing Invalid Circles
Copying Validation Settings
Data Linking
Understanding Data Linking
Linking Between Worksheets
Linking Between Workbooks
Updating Links Between Workbooks
Using Names to Link Between Workbooks
Goal Seeking
Understanding Goal Seeking
Using Goal Seek
Worksheet Tables
Understanding Tables
Creating a Table From Scratch
Working With Table Styles
Inserting Table Columns
Removing Table Columns
Converting a Table to a Range
Creating a Table From Data
Worksheet Tables (cont'd)
Inserting or Deleting Table Records
Removing Duplicates
Sorting Tables
Filtering Tables
Renaming a Table
Splitting a Table
Deleting a Table
PivotTables
Understanding Pivot Tables
Recommended Pivot Tables
Creating Your Own PivotTable
Defining the PivotTable
Structure
Filtering a PivotTable
Clearing a Report Filter
Switching PivotTable Fields
Formatting a PivotTable
Understanding Slicers
Creating Slicers
Inserting a Timeline Filter
Chart Elements
Understanding Chart Elements
Adding a Chart Title
Adding Axes Titles
Repositioning the Legend
Showing Data Labels
Showing Gridlines
Formatting the Chart Area
Adding a Trendline
Adding Error Bars
Adding a Data Table
GoTo Special
Finding Constants
Finding Formulas
Finding Blanks
Supplementary Content
SUMIF Functions
Special Pasting
Finding and Replacing
Text Functions
Financial Functions
Grouping and Outlining
Summarising and Subtotalling
Chart Object Formatting
COmprehensive - great tips on efficient shortcuts for Excel
Greg - Analysis & Dashboards Sydney,
8 Dec 2023
.
very nice and engaging, answered questions from participants and was accommodating to both physical and online participants.
Steffie - Power BI Beginner Kuala Lumpur,
7 Dec 2023
.
Was great, very methodical, ran many examples
Corey - Power BI Beginner Perth,
7 Dec 2023
.
Perry did a great job. I already have knowledge on Bi but with him explaining I gain other knowledge on how I can make my report more comprehensive and how I can make my report preparation easier
Marvel - Power BI Beginner Manila,
7 Dec 2023
.
Very well presented and covered the course nicely
Kevin - Power BI Beginner Perth,
7 Dec 2023
.
Great work. Well paced
Julie - Power BI Beginner Remote West,
7 Dec 2023
.
Great session. There was a lot to cover and I found the pace a bit fast. I got lost quite a few times but Ulfa was great with taking me back through the steps. Overall I enjoyed the session
Leisa - Power BI Advanced Remote East,
7 Dec 2023
.
Some of the area will need to provide more information.
Angela - Power BI Advanced Brisbane,
7 Dec 2023
.
Very knowledgeable in a range of areas and did a great job at answering question more specifically suited to my context. Went through at a great pace that allowed me to keep up.
Chris - Power BI Advanced Brisbane,
7 Dec 2023
.
Trainer was good and assisted all students.
Thomas - Power BI Advanced Brisbane,
7 Dec 2023
.
Extremely helpful training on Power Automate - covered many basic functions in a systematic manner which I would not have come by just by Googling and watching YouTube videos. Appreciated your patience as well to make sure each attendee was taken care of and could follow along with the many steps involved.
Jovita - Power Automate Beginner Remote East,
7 Dec 2023
.
Jagg explained things well and at a good pace. When my computer had to reload suddenly, and I fell behind he was able to quickly help me catch up to the class. Thanks for all your help Jagg and the Bookmarks and Row Level Security info was particularly useful.
Anita - Power BI Intermediate Remote East,
7 Dec 2023
.