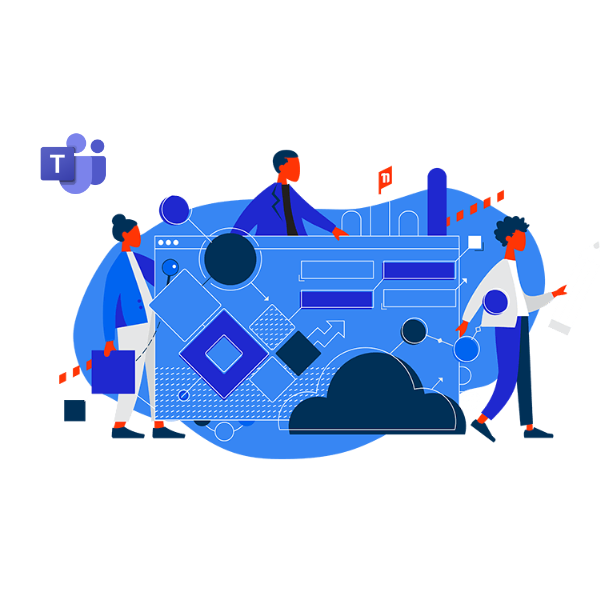 Teams Training Courses Thailand
Empower your team to collaborate effectively and efficiently.
Learn to use Microsoft Teams for effective collaboration. Share ideas, collaborate on projects and integrate all key apps into your Teams hubs. Wherever your team are located, Microsoft Teams provides an integrated solution for all online collaboration. 
Teams is the cornerstone of Microsoft 365 and understanding how to effectively use it, will allow you and your team to benefit for its many built-in capabilities.
Engage, inform and collaborate within and outside your organisation
Dedicated project workspaces connecting all your Apps
Secure, accessible, cloud storage for all your teams files
Learn to use built-in Power Automate flows to automate tasks
Teams Training Courses Thailand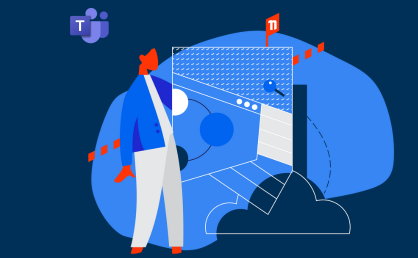 Learn to use Microsoft Teams from Microsoft Certified Trainers. Empower your team to collaborate with remote training courses available across Thailand.
Upcoming Courses:
Scheduled
Taking enrollments.
Confirmed
Taking enrollments.
Sold Out
Try another date.
Frequently Asked Questions
What is Microsoft Teams?
Microsoft Teams is the linchpin of Office 365. Teams is the application to use for online chat, calls, virtual meetings and collaboration. Create different Teams by department, group or project. Stay connected and support teamwork whether working in the office or remotely. It is the key application for successful remote working.
Will the content in this Teams course be relevant going forward?
Yes, our course writers and trainers have industry backgrounds. Our core principle is to deliver training that our students can not only use in the workplace but will actually drive increased efficiency and productivity gains. We have been using Teams internally for a couple of years. All our internal communication goes through teams and it has been integral to our success. Our team are based around Australia but all stay connected, share learnings and reach out to each other via Teams channels.
What is Remote Training?
Remote training at Nexacu, means our team of experienced trainers will deliver your training virtually. Students can access our usual classroom training courses via video conferencing, ask questions, participate in discussion and share their screen with the trainer if they need help at any point in the course. Students have the same level of participation and access to the trainer as they would in classroom training sessions.
What should I do to prepare for my online course?
Install the Microsoft Teams desktop application. To access your Course Guide, log in to your student portal and click on the "Materials" tab.
Teams Essentials

Course Details
Times
9am - 4pm ( approx )
Reference Materials
Provided
Delivery
Instructor-led training


Try our short skills test and find out which course is right for you.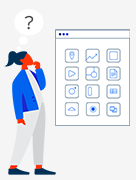 Trainer was very patient and guiding such that participant was able to better appreciate role as site owner for a SharePoint site.
Zabar - SharePoint Intermediate Singapore,
1 Dec 2023
.
The training session was meticulously organized and clearly explained, proving to be highly beneficial. Jagg's impressive experience and extensive knowledge were evident, and he addressed all questions exceptionally well. I want to express my gratitude to MSA for coordinating this session with Nexacu and Jagg. Having participated in my third MSP training over the last 8 years, I can confidently say that this was the best one yet. It serves as a positive indication of Nexacu's quality, and I eagerly anticipate engaging in more training sessions with them in the future.
Very knowledgeable instructor. Examples in the course manual on basic formulars like a button that returns to the home menu and general easy formulars. Thanks you
Gavin - Power Apps Intermediate Brisbane,
1 Dec 2023
.
Steven Knight
Vanita - Power Apps Intermediate Brisbane,
1 Dec 2023
.
good information,
Matthew - Power Apps Intermediate Brisbane,
1 Dec 2023
.
knowledgable and receptive trainer, good pace and clear
Jennifer - Excel Intermediate Remote East,
1 Dec 2023
.
Thanks for your patience and time today
Jennifer - Excel Intermediate Brisbane,
1 Dec 2023
.
Ulfa was absolutely fantastic. So much knowledge and really well presented.
Catherine - Excel Intermediate Brisbane,
1 Dec 2023
.
Very good at explaining excel. Well delivered
Tanya - Excel Intermediate Brisbane,
1 Dec 2023
.
Ulfa was a great and patient trainer!
Fiona - Excel Intermediate Brisbane,
1 Dec 2023
.
Gregory Watson was a really good trainer, very patient, kept us on track and I learned a lot! Thank you.
Roselle - Power BI Beginner Remote East,
1 Dec 2023
.
A very helpful course in SharePoint Advanced. Thank you Kate!
Laura - SharePoint Advanced Sydney,
1 Dec 2023
.