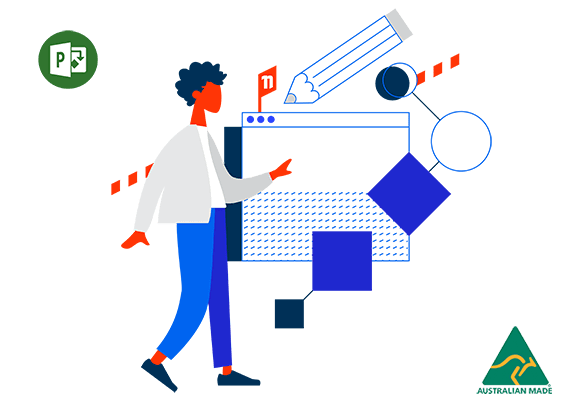 Microsoft Project Training – Beginner - Thailand
Learn to manage your project tasks and resources with MS Project Training
Our MS Project Training Beginner course offers a comprehensive introduction to MS Project. Learn to plan in Project, create lists, phases, milestones, assign resources and understand the Critical Path Method.
Participants will work through exercises with our experienced trainer on the day. You can build on this course with the
Intermediate
and
Advanced
levels when it suits. Read our detailed
course content
below.
Microsoft Project Training – Beginner - Thailand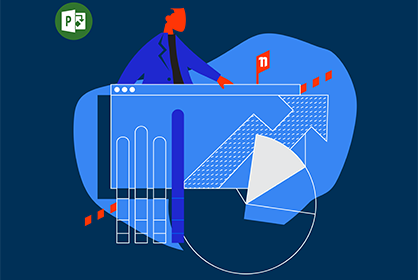 Plan in Project, create lists, phases, milestones, assign resources and understand the Critical Path Method.
Upcoming Courses:
Scheduled
Taking enrollments.
Confirmed
Taking enrollments.
Sold Out
Try another date.
Project – Beginner Thailand

Course Details
Times
9am - 4pm ( approx )
Reference Materials
Provided
Delivery
Instructor-led training
Address
999 Gaysorn Plaza
5th Floor Unit 5B-1 Ploenchit Rd
Lumpini Patumwan
Bangkok 10330


Try our short skills test and find out which course is right for you.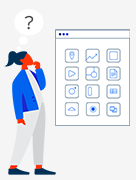 What do I need to know to attend?
There is no requirement for the Basic course. The course is suitable for people who have never worked with Microsoft Project or have just had very limited exposure to it. 
The course is delivered in Microsoft Project Desktop, we don't currently offer a Project Online course.
Project – Beginner Thailand

Learning Outcomes
Understand how Project can assist you in managing and controlling projects
Understand the planning process in Project
Create Calendars for different working scenarios
Create task lists with phases & milestones
Create dependent relationships and fine-tune a schedule
Understand the Critical Path Method, slack time, lead time and lag time.
Enter resources into Project and assign Work resources to tasks
Start tracking actual performance in a project
Understand how to print Gantt Charts and related tables
Project – Beginner Thailand

Course Content
Getting to Know Project
How Project Works
Starting Project
Understanding the Project Start
Screen
The Project Screen
Project Operations
Using the Ribbon
Showing and Collapsing the Ribbon
Understanding the Backstage
The Project Work Area
Working with Views
Working with Split Screens
Understanding Sheet Views
Working with Tables
Gantt Chart View
Working with Gantt Charts
Understanding the QAT
Working with the QAT
Working with Project Files
Project Management
Tasks and Resources
The Importance of Planning
Understanding the Gantt Chart
Computers and Project Management
Creating a New Project
Steps in Creating a Project
Understanding Your Project
Creating a New Project File
Calendar Options
Changing Calendar Options
Working with Calendar
Modifying the Standard Calendar
Entering Public Holidays
Creating a New Resource Calendar
Creating a New Task Calendar
Setting Up Project Information
Entering File Properties
Creating Tasks
Understanding Tasks
Understanding Scheduling Icons
Our Case Study Tasks
Reviewing the Project
Entering Tasks
Creating Summary Tasks
Assignment – Creating Summary
Tasks
Working in a Sheet View
Working with Summary Tasks
Working with Task Views
Examining Task Information
Understanding Task Durations
Entering Task Durations
Checking Progress
Entering Milestones
Assigning a Calendar to a Task
Scheduling
Understanding Task Dependencies
Creating Dependencies Automatically
Creating Dependencies in Task Entry
Creating Dependencies in Task Information
Creating Dependencies in a Sheet View
Fine Tuning a Schedule Using
Dependencies
Auto Scheduling Tasks
Critical Path and Project Slack
Viewing the Critical Path
Examining Task Slack
Understanding Lag Time
Entering Lag Time
Understanding Lead Time
Entering Lead Time
Inactivating a Task
Resourcing a Project
Understanding Resources
Entering Work Resources
Entering Material Resources
Entering Cost Resources
Assigning Calendars to Resources
Understanding Resource Availability
Adjusting Resource Availability
Changing the Unit Display
Resourcing Concepts
Resource Assignment Calculations
Task Types and Work Effort
Creating a Simple Assignment
Working with Fixed Unit Tasks
Working with Fixed Duration Tasks
Making Multiple Assignments
Adding Additional Resources
Adding More of the Same Resource
More Resources in Multiple Assignments
Understanding Effort Driven Scheduling
Working with Non Effort Driven Tasks
Working with Effort Driven Tasks
Resource Assignment Summary
Assigning Resources
Simple Resource Assignments
Assigning Part Time Resources
Understanding Work Contouring
Specifying Resource Usage
Contouring Work Hours
Assigning Specific Work Times
Work Times for Multiple
Assignments
Problem Assignments
Assigning Resources in Task Information
Assigning Resources in a Sheet
Assigning Resources You Do Not Have
The Case Study Resources
Printing and Reporting
Printing a Gantt Chart
Printing Sheet Views
Printing Tasks for Resources
Printing Resources for Tasks
Great trainer and good pace.
Shani - Power BI Beginner Perth,
27 Sep 2022
.
I found the course extremely useful and look forward to putting it all into practice
Sarah - Power BI Beginner Perth,
27 Sep 2022
.
Professional, patient manner, was most welcome. Good outcome.
MIchael - Power BI Beginner Perth,
27 Sep 2022
.
Excellent. Thank you.
Jason - Power BI Beginner Perth,
27 Sep 2022
.
Training was really good, had the ability to ask further question but will need to do the intermediate course.
Tarryn - Power BI Beginner Perth,
27 Sep 2022
.
Well detailed and good amount of time explaining everything
Tim - Power BI Beginner Perth,
27 Sep 2022
.
Experienced, well paced course. Good intro to PowerBI.
Jeff - Power BI Beginner Perth,
27 Sep 2022
.
Great knowledge. Learnt a lot today to get the basic right. Great speed on the learning, not too slow and not too fast. Great work. Look forward to doing the advanced session
Geraint - Power BI Beginner Perth,
27 Sep 2022
.
Wonderful. Very Informative
Haily - Power BI Beginner Perth,
27 Sep 2022
.
Very clear instructions easy to understand
Grania - Power BI Beginner Perth,
27 Sep 2022
.
A good course for beginners, Domenic presented clearly, at a good speed for everyone and answered all questions.
Elly - Power Automate Beginner Perth,
27 Sep 2022
.
Great session. Looking forward to the advanced session.
Marilize - Power Automate Beginner Remote West,
27 Sep 2022
.