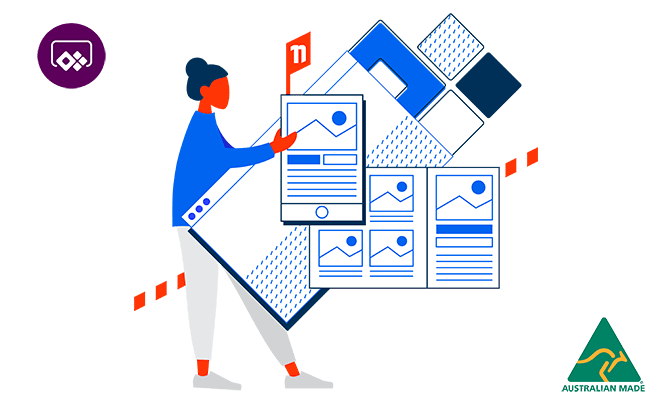 Power Apps Intermediate Course Bangkok
Take your Microsoft Power Apps skills up a level
Learn more about Power Apps and discover its extensive capabilities when used with Power Automate and Power BI. We will teach you how to use canvas components, media and timer controls and how to work with data inside your app and introduce how the Power Platform takes it to a whole new level.
Our course is hands-on and students will work through building out apps and components of apps alongside our trainers. Power Apps is referred to as the "citizen applications development platform", meaning it empowers end-users to create apps with little to no code. These apps can then be shared within organizations. When we integrate Power Apps with other Microsoft Applications, including automatically triggering workflows with Power Automate and analyzing the date with Power BI, we can create huge productivity gains.  Read our full course outline below.
Power Apps Intermediate Course Bangkok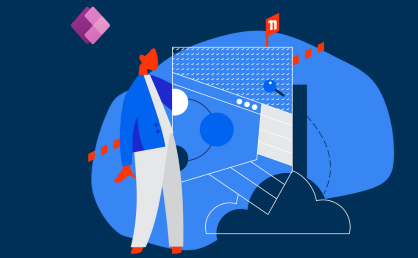 Learn how to use Power Apps' canvas components, media and timer controls and to work with data inside your app. Learn remotely in Thailand.
Upcoming Courses:
Scheduled
Taking enrollments.
Confirmed
Taking enrollments.
Sold Out
Try another date.
Power Apps Intermediate Bangkok

Course Details
Times
9am - 4pm ( approx )
Reference Materials
Provided
Delivery
Instructor-led training


Power Apps

Course Outlines
PL-100 Power Apps Certification
Try our short skills test and find out which course is right for you.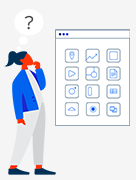 What do I need to know to attend?
Intermediate Excel skills is required, knowledge of formulas and functions
Power Apps beginner course,  or the knowledge and understanding of building simple Canvas apps in Power Apps. Power Apps Beginner course 
Power Apps Intermediate Bangkok

Learning Outcomes
Understand Power Platform capabilities including Power Automate, Power BI and Power Apps
Extend Office 365 applications using the Power Platform
Storing data locally in Apps
Using canvas components
Using controls and media in Apps
Using device information in Apps (location, connectivity)
Power Apps Intermediate Bangkok

Course Content
About Power Platform
What Is the Power Platform
Extending Office 365
Power Platform and Office 365
Microsoft Forms
Microsoft Planner
Microsoft Power Automate
Introducing Power Automate
Planning your flow
Creating a flow
Using variables in a flow
Date and time functions
Creating a task in flow
Testing a flow
Power Apps
Creating an App
Connecting to a data source
Storing data in our App
Understanding collections
Creating collections
Using the OnStart behaviour
Concurrent functions
More Planner details
Manipulating app in edit mode
Updating collections
Adding columns to collections
Updating records in collections
Removing records from collections
Adding new records to a collection
Adding new records to data source (Planner)
Advanced settings
Preview and experimental settings
New formula bar experience
Canvas Components
What are canvas components
Creating canvas components
Reusing canvas components
Exporting canvas components
Importing canvas components
User created components
Media controls
Using the camera control
Using the microphone control
Adding a picture file to an app
Timer control
What is the timer control?
Properties of the timer control
Use cases for the timer control
Using device information
How to use location information in apps
How to use network connectivity in apps
Power BI and Power Apps
Introduction to Power BI
Creating a Power BI dashboard tile
Adding a dashboard tile to Power Apps
Filtering a dashboard tile in Power Apps
Notes on Power BI tiles
Running a flow from Power Apps
Creating a flow to run from Power Apps
Despite the physical distance, Domenic's teaching style and expertise made the remote learning experience highly effective and enjoyable. Thank you
Wanja - Power BI DAX Remote West,
2 Oct 2023
.
Great Session. Definitely need another day to go through rest of the DAX cheat sheet.
Manny - Power BI DAX Perth,
2 Oct 2023
.
Great! A lot of content, one day may not be enough
Michael - Power BI DAX Perth,
2 Oct 2023
.
Nice pace. Really challenging concepts. Would have liked more exercise based however understand the time limitation
Rajiv - Power BI DAX Perth,
2 Oct 2023
.
I unfortunately I got lost was to quick for me to keep up, still enjoyed the session which has given me a platform to keep practicing and understanding how it all works
Spencer - Power BI DAX Perth,
2 Oct 2023
.
Excellent! The course felt like it was tailored to me, as it focused on the real 'how to' knowledge and didn't bog down too much on academia and theory.
Paul - Power BI DAX Perth,
2 Oct 2023
.
Domenic is great instructor, has a very clear explanation and cover the essential topics of the course.
Nicky - Power BI DAX Perth,
2 Oct 2023
.
Excellent; clear and precise communication. Happy to help and explain further when asked/needed.
Jon - Power BI DAX Perth,
2 Oct 2023
.
Good presentation Instructions are quite easy to follow
Wendy - Power BI Beginner Melbourne,
2 Oct 2023
.
Tim was an awesome trainer who kept all participants engaged, both in the classroom and remote. Really picked up some invaluable skills today.
Kelly - Power BI Beginner Remote East,
2 Oct 2023
.
Very Comprehensive and good pace for a beginner. Thank you!
Joyce - Power BI Beginner Melbourne,
2 Oct 2023
.
good course
meng - Power BI Beginner Melbourne,
2 Oct 2023
.