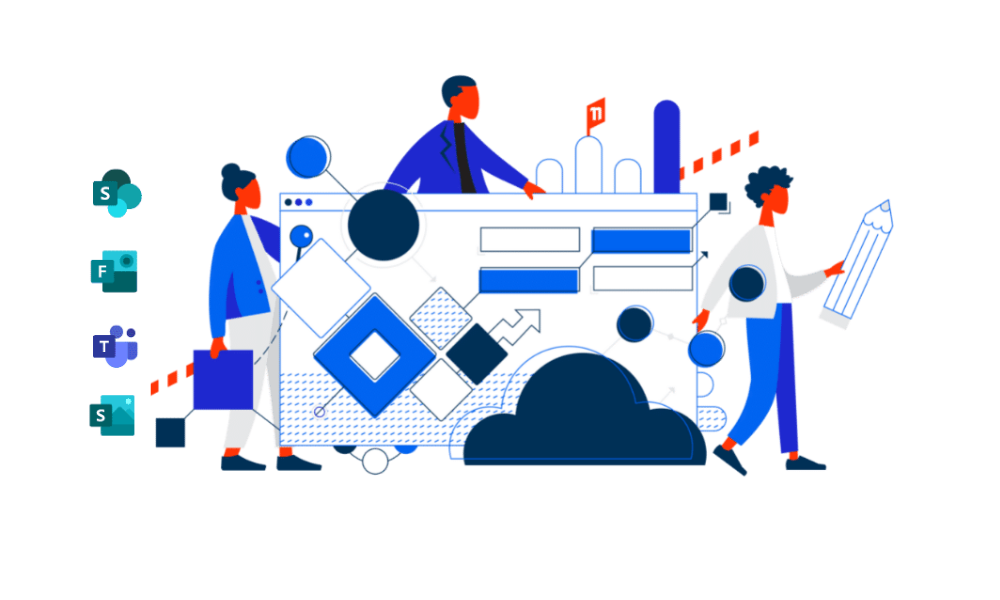 Microsoft 365 Training - Intermediate - Bangkok
Achieve more with Teams, Forms, Sway, SharePoint and more.
Microsoft 365 offers a suite of apps that work in unison. Team collaboration, integrating apps, online forms, automated flows. Learning how to take advantage of the suite of integrated apps will improve productivity and create efficiencies through automation and improved collaboration. View our detailed course outline below. Learn from our Microsoft Certified Trainers. Remote courses in Bangkok.
Microsoft 365 Training - Intermediate - Bangkok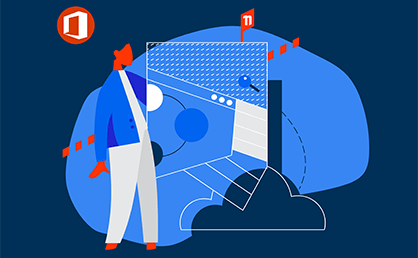 Learn to use Microsoft 365. Team collaboration, integrating apps, online forms, automation. Remote courses running in Bangkok.
Upcoming Courses:
Scheduled
Taking enrollments.
Confirmed
Taking enrollments.
Sold Out
Try another date.
365 Intermediate Bangkok

Course Details
Times
9am - 4pm ( approx )
Reference Materials
Provided
Delivery
Instructor-led training
Address
999 Gaysorn Plaza
5th Floor Unit 5B-1 Ploenchit Rd
Lumpini Patumwan
Bangkok 10330


Office 365

Course Outlines
Microsoft 365 Intermediate
Try our short skills test and find out which course is right for you.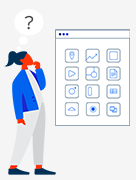 What do I need to know to attend?
This course builds on Microsoft 365 Beginner. Students should have completed the beginner course or be familiar with the content covered. This course, along with the Beginner course, is appropriate for training post Microsoft 365 implementation.
365 Intermediate Bangkok

Learning Outcomes
  On completion of this course you should be able to:
Manage Microsoft Teams
Use Apps with Teams
Create basic approvals in Teams
Create and use Forms to collect data
Add Forms to Teams
Create interactive reports with Sway
Understand the SharePoint structure
365 Intermediate Bangkok

Course Content
Introduction
Course Objectives
What is Office 365?
Office 365 Subscriptions
Office 365 in the workplace
Managing a Team
Re-Introduction to Microsoft
Teams
Create a new Team
Manage a team
Managing Team Members
Pending requests to join a
team
Types of Team Members
Team Owners
Team Members
Guests in Teams
Limitations for Guests
Restricting Guests via
Administration
Settings for a Team
Team picture
Uploading a Team Picture
Member permissions
Default permissions
Guest permissions
@mention settings
Turn off @mentions
Fun stuff
Emojis
Stickers
Animated GIFs
How a Team code works
Reset a code
Remove a code
Using a Team Code
Archive your team
Read only archived team
Restore an archived team
Working with Teams
Get a link to a team
Launch teams app or browser
Get a link to a channel
Links for non-team members
Email to the channel
Send a message via Email
Reply within Teams to a
message generated via Email
Remove a channel's Email address
Keyboard shortcuts
Status in Teams
Modify your Status
Reset the Status
Personal settings
Priority people when
Do Not Disturb is set
Teams Apps
Apps in Microsoft Teams
Tab Apps
Personal, Chat and Channel
Tab Apps
View a personal Tab
Wiki untangled
Wiki in a channel
Personal Wiki
Wiki elsewhere in O365
Bot Apps
Bot App as a Personal App
Access the Who Bot
Bot App as a Chat
Access Who from a Chat
Bot App in a Team Channel
Using the MS Forms Channel
Bot
Creating a quick poll with the
Forms Bot
Connector Apps
Adding a Connector App
Connecting to a 3rd party app
Actions in Connectors
Modifying a Connector
Specifying different conditions for the Connector
Remove a Connector
Messaging Apps
Adding a Messaging App
Removing an App from a Team
Collaborating with the Wiki App
Using @mentions in Wiki
View Conversation and
Activity of the @mention
Collaborating with Files
Conversation on a File
Collaborating with Office documents
Comments in an Office Doc
Conversations in an Office Doc
Chat in an Office Doc
Forms
Introduction to Forms
The Forms landing page
Create a Form
The Office and Forms portals
Create a Form in Teams
Edit a Form in Teams
Create a title, add an image and change the Theme of the Form in Teams
Adding Questions to the Form
Question types
Toggle mandatory questions
Edit a Form on the web
Change the order of questions
Form settings
Open the Form to all users
Set an end date on the Form
Add a Thank You message to the Form
Share the Form
Web Links, QR codes, and other sharing options
Verify the Form is accessible to all users
Access the Form in Teams
Rename the Forms tab
Form Results tab
Extended Exercise – Quiz Form
Create a Quiz in Forms
Add quiz questions
Allocate scores to the questions
Move or Delete a Form
The Forms Recycle Bin
Form Branching
Forms in other Office applications
Approval Flows
Introduction to Flow Approvals
Approval Templates
Create an Approval Flow Manually
Test and Run the Approval Flow from Flow
Add a conditional action after approval
Flow integration with Teams
Sharing Flows
Introduction to sharing of Flows
Allow other users to run
The Dynamics 365 interface
Allow other users to run with your credentials
Sharing a Flow with other Owners
Administration of Flows
Copy (save as) a Flow
Enable and Disable Flows
Export a Flow to file
Configuring Connections
Delete a Flow
Optional Integration Project Exercise
Sway
Introduction to Sway
Accessing Sway
Sway Examples
Sway from a topic
View a Sway
Sway from an existing document
Sway from a template
Create a Sway from Blank
Adding formatting and images to the title
Adding heading cards to Sway
Navigating and Keyboard Shortcuts
Add other cards to the Sway
Embed content in sway
Groups of cards
Group types
Design view
Sharing the sway
Deleting a Sway
Extended Topic - Power BI in Power Platform
Introduction to Power Platform
What is Power BI
Data Visualisation
Objectives of Power BI
How to access Power BI
View My Workspace
Where is the Sample data
Get data from samples
Navigating dashboards and reports
Experience cross-filtering
Housekeeping workspaces
Try Q&A
Edit a report
Create new visuals in the report
Wrap up and Housekeeping
About Office 365 again
Honourable mentions
Housekeeping of Team
Integration Project
The Business Scenario
Create the Form
Add the Form to Teams
Create the Planner
Design the Flow
Test the Flow
Create the Flow
Housekeeping – delete the
Form & Flow
The Flow design
I love that the topics are getting challenging, and since I've booked since the beginner lesson, Domenico is able to connect all the other trainings we had together. It's super helpful.
Alex - Excel Advanced Manila,
1 Jun 2023
.
Perry was very good at explaining how to clean up the data and join the data together to create a single data point for pivot tables. He had some sage advice.
Cindy - Excel Expert Perth,
1 Jun 2023
.
Very methodical, knows his stuff.
Kean - Excel Expert Perth,
1 Jun 2023
.
The phase of the classes were really good. Making sure that everyone can follow and on the same page. Looking forward for the next lesson.
Ruel - Excel Advanced Manila,
1 Jun 2023
.
Really easy to understand and explained everything well. Didn't move too fast so I never felt left behind. Highly reccomend.
Rachael - Excel Advanced Remote West,
1 Jun 2023
.
I find it much better having everything in a singular workbook rather than lots of separate files. Got a lot our of the course and learning a lot, very well presented.
Daniel - Excel Advanced Remote West,
1 Jun 2023
.
very informative and helpful
glenn - Excel Advanced Perth,
1 Jun 2023
.
Again, Domenic was very knowledgeable and had a very easy and logical training style which helped the course to make sense.
Daniel - Excel Advanced Perth,
1 Jun 2023
.
Excellent presentation. Even though I have dealt with a lot of the content in the course prior but it was a good refresher and pointed out a few of the upgraded word capabilities I haven't consider using in the past..
Kevin - Word Advanced Remote West,
1 Jun 2023
.
Jenny was engaging and supportive throughout.
Andrew - Word Advanced Remote West,
1 Jun 2023
.
Trainer was engaging and very knowledgeable on the subject being taught.
Leah - Project Intermediate Adelaide,
1 Jun 2023
.
Jenny was a great professor. She did well at breaking down the material logically. Very personable and easy to learn from. Made the class very enjoyable.
John - Word Advanced Manila,
1 Jun 2023
.