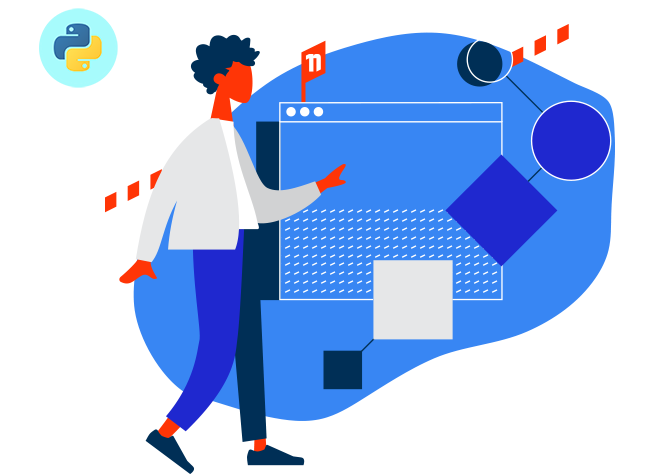 Python Corporate Training
Upskill your team with Python Programming for Data Analysis.
Tamara Shatar is our Data Analytics Lead, designing and delivering our Python and R courses. She holds a PhD in Agricultural Data Science and has extensive experience focused on data analysis, modelling using machine learning, simulation and other techniques. Part of her role while working in both academia and at the CSIRO, involved teaching a variety of data analysis skills. 

Python is a general programming language, which has become popular due to it's simplicity and power. The data science community have adopted python because of its ability enhance data analysis processes. Learn how to use Anaconda, JupyterLab and the basics of Python syntax. Work with objects in Python, access and manipulate dataframes, use functions and methods and create basic visualizations on our Python Basics course. We can deliver Python training to corporate groups at your workplace or remotely.



Python for Data Analysis | Corporate Training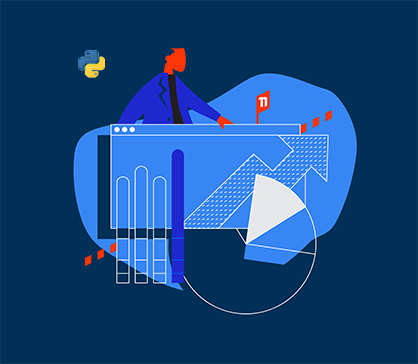 Remote Python Training for your team. Learn Python from our experienced data analyst. We can customise courses to meet your requirements.
call us on 1300 886 190
Customize your Python Training
Python is a versatile language and used for a wide range of purposes. Our training focuses on teaching Python for Data Analysis. From the introduction of Anaconda, JupyterLab and the basic syntax of Python to Machine Learning. We can customize content to suit your teams learning objectives. 

Python training can be delivered to your team via remote login.
call us to find out more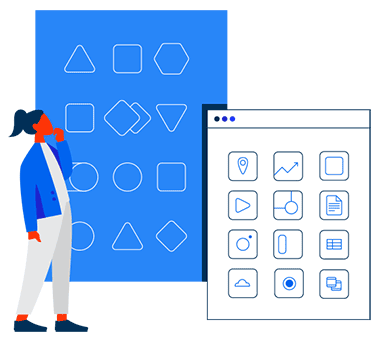 We are market leaders

With a five star rating from over 20,000 reviews, we are the leading provider of Microsoft Training Courses.

We are passionate about connecting with students and clients, sharing knowledge and enabling understanding.
We are dynamic, constantly seeking new ways to update and improve our courses, curriculum and service delivery.
We deliver next level learning for your team 
Checklist for Success
Venue
A suitable space to host the training such as a meeting room or boardroom. A reliable wifi or Ethernet connection for our trainer and all students. Sufficient power boards and power points for all laptops.
Hardware
One computer or laptop per participant required. A projector or smart TV plus cabling for our trainer. Trainer typically provides their own device.
Laptop Hire

Laptop hire available for some courses but not recommended for all due to licensing constraints. Please call to discuss this if required and we will walk you through your options.
Software and 

Licenses
All required software must be installed and latest updates run. Each participant must have an assigned license to run training smoothly.
Data Sources

We provide the files & data for all training ahead of the training date. Client files and data can be incorporated into training.
We have engaged Nexacu for a number of sessions in Excel and MS Project training for our employees.
Terry is wonderful to deal with when making the bookings and the high level of experience the trainers hold is evident.
we will definitely use them again in the future.
Cara Thompson - Civilex - Melbourne
We have run multiple Excel Intermediate and Advanced courses in-house with Nexacu and have always had a good experience. Very easy to organise and flexible with bookings. Stuart is an enthusiastic trainer and is always happy to help- he provides his email to offer support to students after each course.
Maddy Galassi - Arrow Energy - Brisbane
The course was very useful and the trainer was perfect. He was clear with all the information he provided. Very informative course. Learnt a lot of new techniques.
Vidya Jagdale - Blackmores - Sydney
Great introduction to the tool. Concepts were all explained in a very easy to understand way and the entire class was interesting and engaging.
Matthew - Power BI Beginner Perth,
28 Nov 2022
.
very conducive session
Ardavan - Excel Beginner Perth,
28 Nov 2022
.
The pace of the course was good. It focused on the areas of excel that iIwanted to learn.
Karl - Excel Beginner Perth,
28 Nov 2022
.
The course was scaffolded well and the tools/skills will be easy to transfer into use in our organisation. Really engaging delivery and easy to follow instructions. Thank you Domenic.
Isla - Power BI Beginner Perth,
28 Nov 2022
.
Thank you for a fabulous course that was very interactive and fun. I loved that your training was aligned to where the group's participants were at in terms of ability and needs.
Danielle - Power BI Beginner Perth,
28 Nov 2022
.
Introductory level stuff, look forward to the intermediate course.
Luke - Power BI Beginner Perth,
28 Nov 2022
.
Perry is very proficient in Excel
Sharyn - Excel Beginner Perth,
28 Nov 2022
.
Well presented. I really enjoyed the content and now feel more confident with the software.
Melissa - Power BI Beginner Perth,
28 Nov 2022
.
Friendly. Good communication. Very knowledgeable
Ian - Power BI Beginner Perth,
28 Nov 2022
.
Very engaging, helpful and communicated the steps well. Great course will recommend.
CANDICE - Power BI Beginner Perth,
28 Nov 2022
.
Excellent manner in presenting information, ensured everyone was catered for
Craig - Excel Beginner Perth,
28 Nov 2022
.
Trainer was excellent. he made sure everyone understood the contents
Vaz - Excel Beginner Perth,
28 Nov 2022
.