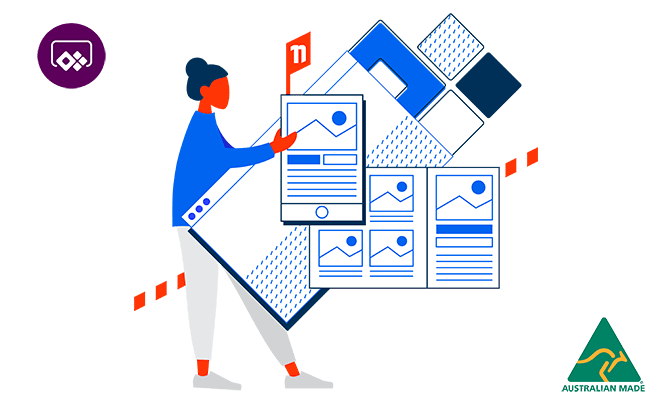 Beginner Power Apps Course Singapore
Create custom Apps to deploy across your organization
Our Beginner Power Apps training course will teach you everything you need to know to get up and running, creating custom apps.
Learn to connect data, build apps on your data, understand the design building blocks and how to publish and share your apps. Create custom apps from a black canvas in our Power Apps Training Course. Connect to your data sources, use the building block of Power Apps to create your enterprise grade App and learn how to publish and share your with your colleagues. 

Instructor-led training, small classes, live online in Singapore.
Beginner Power Apps Course Singapore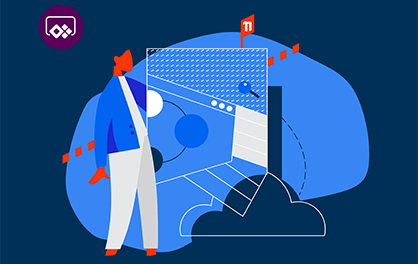 This Beginner Power Apps course will teach you everything you need to know to started creating custom apps. Available remotely in Singapore.
Upcoming Courses:
Scheduled
Taking enrollments.
Confirmed
Taking enrollments.
Sold Out
Try another date.
Beginner Power Apps Singapore

Course Details
Times
9am - 4pm ( approx )
Reference Materials
Provided
Delivery
Instructor-led training
Address
Centennial Tower
Levels 21 & 34
3 Temasek Avenue
Singapore 039190


Power Apps

Course Outlines
PL-100 Power Apps Certification
Try our short skills test and find out which course is right for you.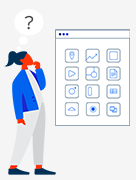 What do I need to know to attend?
Intermediate Excel Skills
Knowledge of Excel formulas and functions
Beginner Power Apps Singapore

Learning Outcomes
On completion of this course you should be able to:
Create Apps from a data source
Understand low-code App development
Understand the building blocks of an App
Create an App from a blank canvas
Create connections to multiple data sources
Understand how to set behaviors using formulas
Beginner Power Apps Singapore

Course Content
About Power Apps
What Is PowerApps?
Who Is the Citizen Developer?
PowerApps And Office 365
How Dynamics 365 Relates to PowerApps
Understand Licensing Options
Accessing PowerApps
PowerApps Home Screen
Building A Power App
Introduction to PowerApps
Environments
Understanding types of apps
Mobile or Tablet apps
What is the Common Data Service
(CDS) for Apps
How Dynamics 365 relates to PowerApps
Data Sources and Connections
Introduction to data sources and connections
Available data sources and connections
Connecting to a SharePoint list
The Power Apps Studio
Introduction to the PowerApps Studio
Navigating the PowerApps Studio
Working with the PowerApps Studio
How does an App Work?
Introduction to components of an app
Understanding screens
Understanding controls
Understanding properties
Using Gallery Controls
Using Form Controls
Saving your App
Coding in Power Apps
How Much Code is low code?
Formulas and Functions
Formatting of Formulas and Functions
Referencing Other Controls
Using Variables in PowerApps
Using Data Sources
Data Connections in PowerApps
Accessing Data in Controls
Delegation in PowerApps
Power Apps Settings
Configuring App Settings and Features
Saving and Sharing
Saving Your App
Closing Your App
Versioning Control
Sharing Apps with Others
Viewing Shared Apps
Exporting a PowerApps
Loading a Locally Saved App File
Creating an App from Blank
Introduction of our case study
Planning your app
Exploring your data
Creating a blank app
Creating a SharePoint connection
Connecting to static Excel Spreadsheets
Creating an Office 365 connection
Customizing your Blank App
Introduction to building and customizing your app
Adding Screens
Adding Shape Controls
Adding Images
Adding Text Labels
Uploading Images
Using the OnSelect Property
Adding Navigation
Aligning Objects
Creating Control Groups
Editing and displaying data
Adding Galleries
Customizing A Gallery Control
Adding Controls to a Template Cell
Filtering Your Data
Adding Combo Box Controls
Adding Slider Controls
Adding Date Picker Controls
Searching Gallery Items
User Experience
Understanding User Experience
Creating App behaviors to inform users
Using Forms to Display Items
Adding Forms
Using Display Forms
Calculating Values
Using the On Change Property
Creating Variables
Using Variables in Formulas
Updating Our Data Source
Using the Patch Function
Patching Different Data Types
Sending Emails in PowerApps
Using the Outlook Data Connector
Using the SendEmail function
Using the Mobile App
Downloading the PowerApps App
Accessing your Apps
Viewing list of Apps
Favorite Apps
Pin shortcut to home screen
Windows 10 PowerApps App
Power Apps Functions Covered 1
Colors
Concatenation
Distinct
Filter
First
If
Isblank
Lookup
Navigate
Office365 Outlook
Power Apps Functions Covered 2
Office365users
Operators
Patch
Set
Sort
Startswith
Sum
Text
Thisitem Operator
User
Value
Excellent, took the time to ensure that nobody was left behind. Made sure that we were allowed to ask questions how do to do things that we had in mind for after the course. Explained things in a manner that was simple English where you didn't need to be an IT specialist to know what he was speaking about.
Jodie - Power BI Beginner Perth,
24 Jan 2022
.
you have good teaching skills
Thanh - Power BI Beginner Perth,
24 Jan 2022
.
Perry is a great instructor.
Daman - Power BI Beginner Perth,
24 Jan 2022
.
Good pace for beginners Very informative Good exercises
Sarah - Power BI Beginner Perth,
24 Jan 2022
.
Good
Graeme - Power BI Beginner Perth,
24 Jan 2022
.
Communicated well, easy to understand instructions and provided visuals. Provided time to complete tasks and ask questions.
Sue - SharePoint Beginner Perth,
24 Jan 2022
.
Jagg, I appreciated your efforts and felt that you well knew the material. I also appreciated that you were prepared to stop and go back to explain material. However, I felt you could have spent more time on each of the 3 types or levels of visualizations- whole workbook, individual pages and individual visualization, which were a foundation for later work. Nevertheless, I eventually understood the concepts and was ready to move on. In fact, I felt that you were generally rushed, indicated by the high number of occasions you went back to help participants to catch up! Please be patient, careful, and align your mindset with participants who are truly beginners (like myself), not with those participants who are more advanced. If you do so, then you will travel at a pace more suitable to the slowest of us learners!
Donald - Power BI Beginner Remote Online,
24 Jan 2022
.
Great introduction to Power BI basics. I respect the level of patience you have with those who take a while to follow on. Thanks Jagg
Matteo - Power BI Beginner Remote Online,
24 Jan 2022
.
Jagg was clear with all his instructions throughout. He set up the day well by providing context. He was patient and would not let anyone's questions or confusions go unanswered. Not an easy thing when combining online with face to face. I came in to the session feeling nervous about my ability, and left with a new confidence. I could not fault Jagg or how the training session was conducted today.
Regina - Power BI Beginner Remote Online,
24 Jan 2022
.
Very helpful, easy to follow and happy to answer questions. Thank you, I got a lot out of the session, the key points which will allow me to start working with PowerBi more confidently.
Angela - Power BI Beginner Remote Online,
24 Jan 2022
.
No feedback . Online can be a challenge for those not familiar with MS teams.
Roger - Power BI Beginner Remote Online,
24 Jan 2022
.
Jagg paced the course very well. Questions were considered and answered clearly.
Louise - Power BI Beginner Adelaide,
24 Jan 2022
.