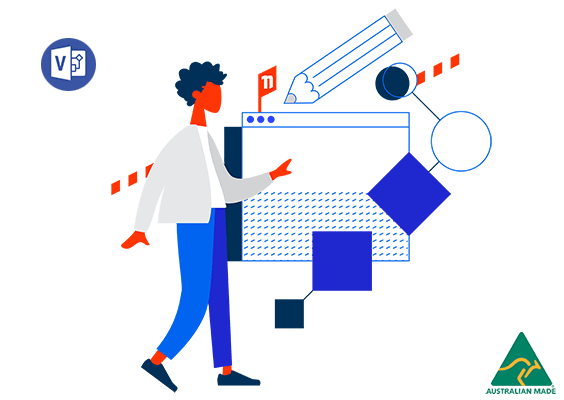 Visio Essentials Training - Singapore
Learn to create advanced diagramming; flow charts, org charts and network diagrams.
Learn how to create flowcharts, network diagrams, org charts, floor plans, engineering designs, and more on our one-day course. Our Visio Essentials training course, includes working with stencils, working with shapes, formatting shapes, working with connectors, containers, working with text, working with pages, outputting drawings, organisation charts, gantt charts and cross functional flowcharts.

Courses are delivered remotely across Singapore.
Visio Essentials Training - Singapore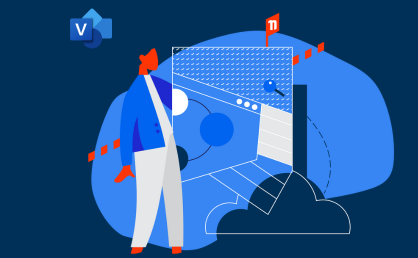 Create flowcharts, network diagrams, org charts, floor plans and more using modern shapes and templates.
Upcoming Courses:
Scheduled
Taking enrollments.
Confirmed
Taking enrollments.
Sold Out
Try another date.
Visio Essentials Singapore

Course Details
Times
9am - 4pm ( approx )
Reference Materials
Provided
Delivery
Instructor-led training


Try our short skills test and find out which course is right for you.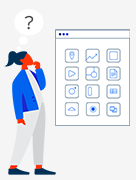 What do I need to know to attend?
There is no requirement for the Visio Essentials course. The course is suitable for people who have never worked with Visio or have just had very limited exposure to it. We will walk you through, right from the start.
Visio Essentials Singapore

Learning Outcomes
navigate your way around Microsoft Visio
create and work with stencils
work with shapes
format the shapes you have created
work with connectors
use containers
work with text
work with pages
displaying and distributing drawings
create, change and utilise organisation charts
understand, create and work with gantt charts
understand, create and work with cross functional flowcharts
Visio Essentials Singapore

Course Content
Basics
Understanding The Start Screen
Creating A New Drawing From A Template
The Visio Screen
How Microsoft Visio 2013 Works
Understanding The Status Bar
Customising The Status Bar
Working With Stencils
Understanding Stencils
The Shapes Window
Quick Shapes
Using Quick Shapes
Creating A Custom Stencil
Opening A Stencil
Editing A Stencil
Closing A Stencil
Working With Shapes
Placing Shapes From A Stencil
Selecting Shapes
Resizing Shapes
Moving Shapes
Copying, Cutting And Pasting Shapes
Duplicating Shapes
Rotating And Flipping Shapes
Ordering Shapes
Merging Shapes To Create New Shapes
Grouping And Ungrouping Shapes
Aligning Shapes
Aligning Shapes Using The Dynamic Grid
Distributing Shapes
Changing Shapes
Using Snap And Glue
Formatting Shapes
Applying Quick Styles
Formatting The Fill
Formatting Lines
Applying Effects
Using The Format Painter
Using Undo And Redo
Protecting Shapes
Working With Connectors
Connecting Shapes
Automatically Adding Connected Shapes
Connecting Existing Shapes
Inserting And Deleting Shapes
Adding Text To Connectors
Changing Connectors
Working With Connection Points
Formatting Connectors
Containers
Adding Containers
Adding Shapes To A Container
Formatting Containers
Deleting Containers
Working With Text
Adding Text To Shapes
Formatting Text
Adding Text To The Page
Editing Text
Using Find And Replace
Aligning Text
Moving Text
Creating Bulleted Lists
Creating Tables
Spell Checking Text
Working With Pages
Inserting Pages
Naming Pages
Duplicating Pages
Changing Page Order
Deleting Pages
Applying A Background Style
Adding Headers And Footers
Inserting A Logo
Assigning A Background Page To Other Pages
Page Size And Orientation
Outputting Drawings
Using Print Preview
Fitting A Drawing To Printer Pages
Printing A Drawing
Emailing Drawings
Organisation Charts
Creating An Organisation Chart From Scratch
Adding Multiple Shapes
Changing A Position Type
Changing The Layout Of Shapes
Changing The Spacing Of Shapes
Creating A Team
Changing The Order Of Shapes
Adding A Title
Inserting Pictures
Formatting An Organisation Chart
Adding Shape Data
Creating Shape Data Fields
Creating A Custom Shape And Stencil
Creating Master Shape Data Fields
Gantt Charts
Understanding Gantt Charts
Understanding Gantt Chart Options
Creating A Gantt Chart
Entering Task Details
Creating Subtasks
Linking And Unlinking Tasks
Adding And Deleting Tasks
Adding Milestones
Adding And Hiding Columns
Navigating A Gantt Chart
Formatting Task Bars
Managing The Timescale
Exporting From A Gantt Chart
Importing Data Into A Gantt Chart
Printing Gantt Charts
Cross Functional Flow Charts
Understanding Cross Functional Flowcharts
Creating A Cross Functional Flowchart
Adding Swimlanes
Adding Swimlane Labels
Adding Phases
Adding Shapes
Adjusting Swimlanes And Phases
Formatting Cross Functional Charts
COmprehensive - great tips on efficient shortcuts for Excel
Greg - Analysis & Dashboards Sydney,
8 Dec 2023
.
very nice and engaging, answered questions from participants and was accommodating to both physical and online participants.
Steffie - Power BI Beginner Kuala Lumpur,
7 Dec 2023
.
Was great, very methodical, ran many examples
Corey - Power BI Beginner Perth,
7 Dec 2023
.
Perry did a great job. I already have knowledge on Bi but with him explaining I gain other knowledge on how I can make my report more comprehensive and how I can make my report preparation easier
Marvel - Power BI Beginner Manila,
7 Dec 2023
.
Very well presented and covered the course nicely
Kevin - Power BI Beginner Perth,
7 Dec 2023
.
Great work. Well paced
Julie - Power BI Beginner Remote West,
7 Dec 2023
.
Great session. There was a lot to cover and I found the pace a bit fast. I got lost quite a few times but Ulfa was great with taking me back through the steps. Overall I enjoyed the session
Leisa - Power BI Advanced Remote East,
7 Dec 2023
.
Some of the area will need to provide more information.
Angela - Power BI Advanced Brisbane,
7 Dec 2023
.
Very knowledgeable in a range of areas and did a great job at answering question more specifically suited to my context. Went through at a great pace that allowed me to keep up.
Chris - Power BI Advanced Brisbane,
7 Dec 2023
.
Trainer was good and assisted all students.
Thomas - Power BI Advanced Brisbane,
7 Dec 2023
.
Extremely helpful training on Power Automate - covered many basic functions in a systematic manner which I would not have come by just by Googling and watching YouTube videos. Appreciated your patience as well to make sure each attendee was taken care of and could follow along with the many steps involved.
Jovita - Power Automate Beginner Remote East,
7 Dec 2023
.
Jagg explained things well and at a good pace. When my computer had to reload suddenly, and I fell behind he was able to quickly help me catch up to the class. Thanks for all your help Jagg and the Bookmarks and Row Level Security info was particularly useful.
Anita - Power BI Intermediate Remote East,
7 Dec 2023
.