Power BI Training - Intermediate Courses
Learn to work with data, measures, Power Query and more in Power BI.
Students will work on data transformations, measures, DAX, Row Level Security, using Power Query and creating Advanced Visualizations.
Learn how to manipulate data and enrich data models to produce powerful interactive dashboards on our one-day course. After the completion of this course you will be able to work with data from many sources, build calculations in the data model to produce intelligent, interactive dashboards. You will be able to collaborate with colleagues and publish to the web. View our full Power BI Intermediate course outline below.
Power BI Training - Intermediate Courses
Learn to build data models and calculations to produce intelligent dashboards. In-class and remote training.
Upcoming Courses:
Scheduled
Taking enrollments.
Confirmed
Taking enrollments.
Sold Out
Try another date.
Power BI Intermediate

Course Details
Times
9am - 4pm ( approx )
Reference Materials
Provided
Delivery
Instructor-led training
Address
Centennial Tower
Levels 21 & 34
3 Temasek Avenue
Singapore 039190


DA-100 Power BI Certification
Try our short skills test and find out which course is right for you.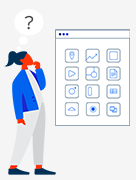 What do I need to know to attend?
Source data from Excel and some other sources into Power BI service
Build reports and dashboards in Power BI, turn data into visuals, format visuals, filter data and visuals
Understand the basics of collaborating using Power BI (although not critical for this course)
Basic understanding of Power BI Desktop tool (don't need to use regularly), how to source data and basic preparation of data
Power BI Intermediate

Learning Outcomes
Understand self-service Business Intelligence
Understand Power Query
Know how to Transform Data
Create Custom Visuals
Understand the basics of DAX
Understand the basics of "M"
How to use Quick Measures
Sharing and Security on the Service
Power BI Intermediate

Course Content
Power BI
An introduction to the different Power BI Products
When to use Power BI Desktop
Power BI licensing
Online Services Power BI connects to
Databases Power BI connects to


The BI Process
The Business Intelligence process
How Power BI relates to the standard BI processes.
Data Model & Transformation
 The Power Query process
Data transformation principles
Manual data clean-up example
A demonstration of how Power Query helps with efficient use of data query
Dimension and Fact Tables
Data Model considerations
Common Data Models
Power Query UI
Queries Area
Data section
The Transformations Ribbons
Query Settings Area
M Language Area
Data Source
Introduction to the data source used in this course
Creating Tables of Data
Import data from Excel
Import data from Web
Renaming Queries
Grouping Queries
Column Transformations
Adding Custom Columns
Renaming Query Steps
Changing Text Data Column Case
Duplicating Columns
Renaming Columns
Splitting Columns
Creating Conditional Columns
Creating Index columns
Reordering Columns
Using the Navigate to Column tool
Creating Date columns from
Date/Time Columns
Data Transformations
Removing rows from Tables
Use First Row as Headers
Filtering Data
Detect and change data type
Filling null area with values
Trimming text
Replacing values
Date Transformations
Disabling Auto Date/Time
Extracting year
Extracting quarter
Extracting month
Extracting date
Filter dates
Unpivot Data
Unpivot Columns
Append and Merge Queries
Append Queries
Merge Queries
Merge Query Types
Cleaning the resulting query
Load Data
Including and Excluding Queries in report refresh
Enabling or disabling Query loading
Applying Queries
Viewing Query dependencies
Data Modelling
Introduction to data modelling
Relationship view
Auto detecting relationships
Cardinality and Cross Filtering
Creating relationships through Manage relationships
Changing Cross Filtering
Deleting relationships
Drag and drop to create relationships
DAX
Introduction to DAX
Comparing M Language to DAX
Comparing Measures to Calculated Columns
Referring to and Using Measures and Calculated Columns
Creating a simple SUM measure
Creating a Calculated column using the IF function
Simple DAX functions
The X Functions as iterators
Comparing SUM to SUMX
A use for AVERAGEX
Quick Measures
Introduction to Quick Measures
Quick Measure Categories
Aggregate per Category
Filters
Fine tuning the Quick Measure
Totals
Arithmetic
Text
Time Intelligence Functions
Visuals for Date / Time Reporting
Create a column for abbreviated month
Mark as Date Table
Quick Measure for Year to Date
Quick Measure for YTD with different year end
Quick Measure on an existing measure using YTD
Advanced Visualisations
Introduction to Waterfall charts
Create variance measures
Using variance measures in a Waterfall chart
Create drill down time series chart
Drill down chart interaction
Create drill down bar chart
Creating What if Parameters
Using What if parameters in a chart
Enabling Q & A in Power BI Desktop
Create a visual with Q & A
Using Bookmarks in Power BI Desktop
Bookmarks to filter data
Bookmarks to change visuals
Add buttons to access bookmarks
Secure and Share Data
Introduction to Row Level Security
Create Row Level Security roles
Test Row Level Security in Power BI Desktop
Overview of Online Sharing
Create Workspace Apps
Publish to a Workspace
Sharing workspace apps
Testing Workspace App in the Power BI service
Testing RLS in the App
Assigning Members to roles
Editing Workspace Apps
Creating reports in workspace apps
Delete Workspaces
Unpublish App
Extended Topic A – Transformations
Opening files and checking connections
Examine the underlying data
Find and Replace
Unpivot & Rename
Extended Topic B – Query Parameters (Dynamic Web Query)
Importing a web query using parameters
Creating a custom function
Defining a List to create a new Query
Invoking custom functions
Using Error checking processes
Cleaning queries
Create measures and visualise queried data
Extended Topic C – Group by
Using the Group By feature
Data Normalisation Appendix
The Normal Forms
1st Normal Form
2nd Normal Form
3rd Normal Form
Primary Key
Relationships
Excellent trainer. I had used Power Bi before, but I learnt new and useful tools and I'll be using these on my reports in the future.
David - Power BI Beginner Brisbane,
1 Feb 2023
.
Very thorough and clearly knew the content. I enjoyed the session - thank you.
Jess - Power BI Beginner Remote East,
1 Feb 2023
.
Great delivery and good content
Ackroyd - Power BI Beginner Brisbane,
1 Feb 2023
.
Great people skills. Enjoys having some fun.
Joe - Power BI Beginner Brisbane,
1 Feb 2023
.
Found the course interesting and appreciated the hands-on approach.
Andries - Power BI Beginner Brisbane,
1 Feb 2023
.
good session.
Jayden - Power BI Beginner Brisbane,
1 Feb 2023
.
All good.
Nick - Power BI Beginner Brisbane,
1 Feb 2023
.
well presented and the pace of the training was ideal
Jerry - Power BI Beginner Brisbane,
1 Feb 2023
.
Great overview
Arnold - Power BI Beginner Brisbane,
1 Feb 2023
.
Great Trainer! Very Responsive
Rachel - Power BI Beginner Brisbane,
1 Feb 2023
.
A very informative session.
Tanya - Microsoft 365 Beginner Remote East,
1 Feb 2023
.
Very good, I would now like to do intermediate course.
CW - Microsoft 365 Beginner Remote East,
1 Feb 2023
.