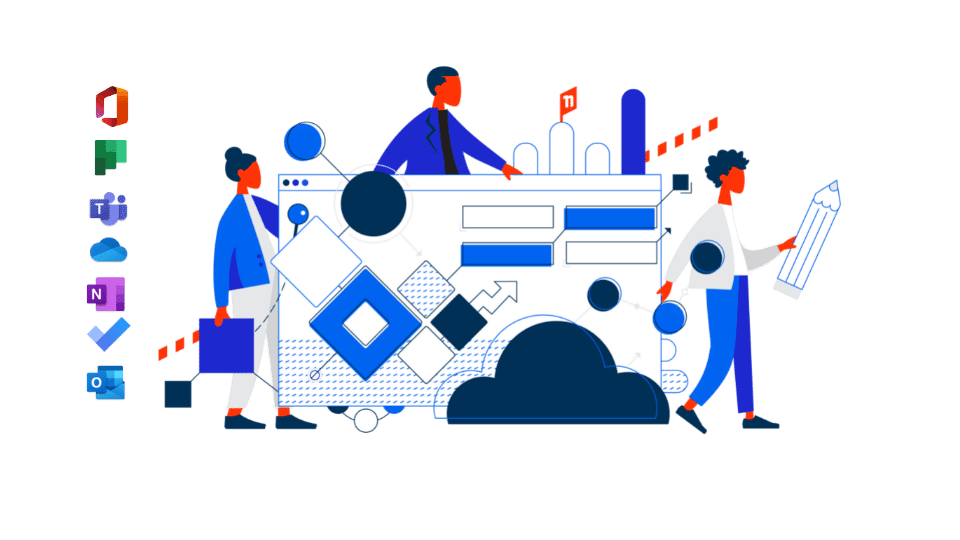 Microsoft 365 Beginner Course - Hong Kong
Microsoft 365 and Teams will increase your productivity
Microsoft Teams is the linchpin of the 365 platform. Learning to use Teams effectively and other key applications covered in this course, will enable you to get the most out this suite of tools. 

Team collaboration, planning, file storage, editing, sharing and workflow automation. There is a lot of functionality available at your fingertips. Our Office 365 Beginner course introduces Teams, OneNote, ToDo, Planner, Outlook and Office Online, providing you a strong foundational knowledge. Detailed course outline below.
Microsoft 365 Beginner Course - Hong Kong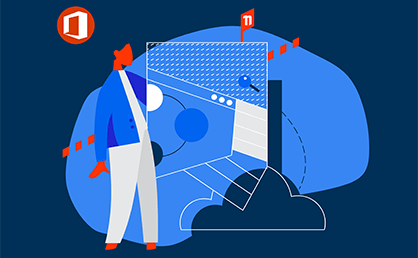 Learn to use Microsoft 365 effectively. Collaborate, plan, store, share, edit files and automate workflows. Remote courses in Hong Kong.
Upcoming Courses:
Scheduled
Taking enrollments.
Confirmed
Taking enrollments.
Sold Out
Try another date.
365 Beginner Hong Kong

Course Details
Times
9am - 4pm ( approx )
Reference Materials
Provided
Delivery
Instructor-led training
Address
16F & 17F
700 Nathan Road
Kowloon
Hong Kong


Office 365

Course Outlines
Microsoft 365 Intermediate
Try our short skills test and find out which course is right for you.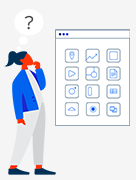 What do I need to know to attend?
This is an introductory course designed for people new to Microsoft Office 365. This is course is appropriate for training post Microsoft 365 implementation.
365 Beginner Hong Kong

Learning Outcomes
Work with Outlook Boards
Create Rules and Signatures
Create a Team
Create a conversation thread
Collaborate in Teams
Review Activities in Teams
Understand ToDo
Use Planner to Assign Tasks
Use OneNote
Work with Office Online Suite
Use OneDrive
Understand Cloud Storage
365 Beginner Hong Kong

Course Content
Introduction
What is Microsoft 365?
Our Scenario
Starting your Day Effectively
Outlook Calendar, To Do & Teams
A system to manage Tasks and Events
Opening Calendar
Opening To Do
Creating Meetings and Tasks
Checking your Inputs in Outlook
Checking your Activity Feed in Teams
Creating a Task from a Teams Post
Creating New Files
Office Home Page, Word Online, Excel Online & Teams
Using the Office Home Page
Word for the Web
Reusing content from other sources
Using Editor
Excel for the Web
Creating new Documents from the App Launcher
Creating a new Document inside a Team
Working with Files
OneDrive, Office Home Page & Teams
Where do we store our "stuff"?
What is OneDrive?
Managing files in OneDrive
Sharing Files from OneDrive
Attaching Links to Files in Emails
Files App in Teams
Private Chat Files
Files in Teams Channels
Moving Files between OneDrive and Teams and SharePoint Libraries<
Working with Files in the Office Home Page
Searching for your Files
Collaborating with Colleagues
Teams & Outlook
About Microsoft Teams
Teams Chat
Organising Chats
Status Indicators
Saving Posts and Chats
Sharing Files in Chats
Video and Audio Chats & Meetings
Sharing Screens
Collaborating with Colleagues (cont'd)
Teams & Outlook
Working Asynchronously
Alerts in Teams for Urgent Work
Private v Public Teams
Channels in Teams
Posts in Channels
Mentions in Posts
Organise Teams, Channels and Chats
Collaborating on Files
Scheduling Meetings
Adjusting your Activity Notifications
Collaborating with Customers
Outlook
Customizing actions in Outlook Mail
Creating Rules for Emails
Reuse of Content – My templates
Signatures
Creating Tasks easily
Creating new Meetings from Emails
Sending emails to Teams
Searching instead of Filing
Working with Tasks
Outlook, ToDo, Planner & Teams
Using the Todo App
Using My Day
Using Shared Task Lists
Assigning Tasks to others
Working with Planner App
Creating a New Plan
Buckets and Cards
Using Planner in Teams
Assigning Tasks with Cards
Using Cards instead of messages
Tasks from Todo and Planner in Teams
Tracking the Status of your Plans
Capturing Knowledge for Reuse
OneNote & Teams
Capturing Knowledge
OneNote Online
Creating Notebooks
Creating Sections
Creating Pages
Using OneNote for Meetings
Assigning Tasks from Meetings Minutes in OneNote
Templates in OneNote
Sharing and Exporting OneNote Notebooks
OneNote in Teams
Quick Notes for Quick Capture
Searching for Captured Knowledge
Finishing the Day
Outlook & Teams
Getting Current Awareness
Process Final Inputs and Captures
Prioritise for Tomorrow
Shutdown
I love that the topics are getting challenging, and since I've booked since the beginner lesson, Domenico is able to connect all the other trainings we had together. It's super helpful.
Alex - Excel Advanced Manila,
1 Jun 2023
.
Perry was very good at explaining how to clean up the data and join the data together to create a single data point for pivot tables. He had some sage advice.
Cindy - Excel Expert Perth,
1 Jun 2023
.
Very methodical, knows his stuff.
Kean - Excel Expert Perth,
1 Jun 2023
.
The phase of the classes were really good. Making sure that everyone can follow and on the same page. Looking forward for the next lesson.
Ruel - Excel Advanced Manila,
1 Jun 2023
.
Really easy to understand and explained everything well. Didn't move too fast so I never felt left behind. Highly reccomend.
Rachael - Excel Advanced Remote West,
1 Jun 2023
.
I find it much better having everything in a singular workbook rather than lots of separate files. Got a lot our of the course and learning a lot, very well presented.
Daniel - Excel Advanced Remote West,
1 Jun 2023
.
very informative and helpful
glenn - Excel Advanced Perth,
1 Jun 2023
.
Again, Domenic was very knowledgeable and had a very easy and logical training style which helped the course to make sense.
Daniel - Excel Advanced Perth,
1 Jun 2023
.
Excellent presentation. Even though I have dealt with a lot of the content in the course prior but it was a good refresher and pointed out a few of the upgraded word capabilities I haven't consider using in the past..
Kevin - Word Advanced Remote West,
1 Jun 2023
.
Jenny was engaging and supportive throughout.
Andrew - Word Advanced Remote West,
1 Jun 2023
.
Trainer was engaging and very knowledgeable on the subject being taught.
Leah - Project Intermediate Adelaide,
1 Jun 2023
.
Jenny was a great professor. She did well at breaking down the material logically. Very personable and easy to learn from. Made the class very enjoyable.
John - Word Advanced Manila,
1 Jun 2023
.