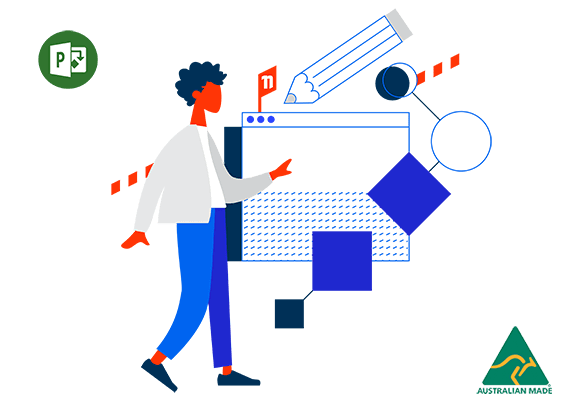 Microsoft Project - Intermediate Course - New Zealand
Learn how to manage project costs and budgets using MS Project
Our Microsoft Project Intermediate course, includes assigning resources to a project, progress tracking, allocating cost and working more productively with project views. This course build on the core knowledge taught in our Project Beginner course. View our full course outline below.

Learn from our experienced Microsoft Certified Trainers, in small classes, offered remotely across new Zealand.
Microsoft Project - Intermediate Course - New Zealand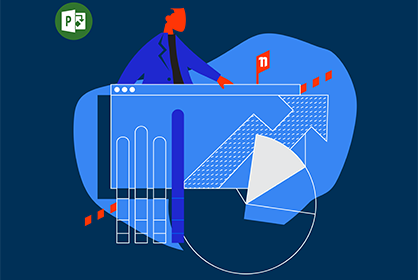 Assign resources to a project, track progress, allocate costs and work more productively with Project views. Remote Courses running in New Zealand.
Upcoming Courses:
Scheduled
Taking enrollments.
Confirmed
Taking enrollments.
Sold Out
Try another date.
Project Intermediate New Zealand

Course Details
Times
11am - 6pm (approx.)
Reference Materials
Provided
Delivery
Instructor-led training
Address
Remote Classes
Queen St
Auckland CBD
Auckland 1010


Try our short skills test and find out which course is right for you.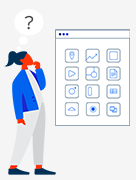 What do I need to know to attend?
You should have completed the MS Project Beginner course or be familiar with the basics of Microsoft Project. The course is aimed at those familiar with MS Project but looking to learn how to get the most out of the in-built features.
Project Intermediate New Zealand

Learning Outcomes
Understand different methods of fixing over-allocated resources
Understand how costs can be assigned to Work, Material and Cost Resources
Add and work with constraints to your schedule
Start tracking actual performance in a project
Understand how Views are created and create your own custom Views
Use Filters, Highlighting and Grouping to control how your Project data is presented
Format your Gantt Charts to highlight crucial information
Project Intermediate New Zealand

Course Content
Resource Levelling
Understanding Resource Levelling
Creating Resource Chaos
Tracking Down Over Allocations
Checking Resource Usage
Creating an Over Allocation Report
Fix 1 – Changing Work Effort
Understanding Overtime
Fix 2 – Assigning Overtime
Fix 3 – Hiring Contract Labour
Fix 4 – Switching Work Assignments
Fix 5 – Rescheduling Tasks
Assigning Materials
Assigning Fixed Material Consumption
Contouring Materials Usage
Adding More Material Assignments
Assigning Variable Usage Material
Adding to a Material Assignment
Checking Work for Materials
Costs
Understanding Project Costs
Reviewing Current Costs
Entering Variable Costs
Case Study Variable Costs
Assigning Daily Costs
Assigning Per Usage Costs
Assigning Fixed Costs
Assigning Material Costs
Using Another Cost Table
Applying a Different Cost Table
Changing Rates During a Project
Assigning Cost Resources
Viewing Project Costs
Constraints and Deadlines
Understanding Constraints and Deadlines
Reviewing Our Project
Adding a Constraint
Using Elapsed Time
Rescheduling Tasks
Creating a Deadline
Project Tracking
Creating a Baseline
Automatically Updating Tasks
Manually Updating Tasks
Entering Delayed Tasks
Tracking Actuals on a Gantt Chart
Using the Tracking Box
Viewing Task Slippage
Printing and Reporting
Printing a Gantt Chart
Printing Sheet Views
Printing Tasks for Resources
Printing Resources for Tasks
Project Views
Understanding Project Views
Working With the Standard Views
Creating Split Views
Creating a Custom View
Creating a Custom Combination View
Using Custom Views
Customising the View Menus
Saving an Existing View
Deleting Unwanted Views
Keeping New Views Local
Tables
Exploring Tables
Creating a New Table
Adding Fields Using Add New Column
Adding Fields Using Insert Column
Adding Simple Custom Fields
Formatting Table Fields
Creating a Simple Lookup Table
Using a Custom Table
Using a Hyperlink Field
Controlling Project Data
Understanding the Data Tools
Basic Data Highlighting
Highlighting Date Ranges
Highlighting a Range of Tasks
Highlighting Tasks With Specific Resources
More Highlight Filters
Applying Filters
Creating a Custom Filter
Using a Custom Filter
Editing Existing Filters
Deleting an Unwanted Filter
Grouping Tasks
Using AutoFilters
Formatting Projects
Understanding the Timescale
Changing Time Periods
Showing Tiers
Modifying Specific Tiers
Formatting for Non-Working Time
Changing Text Styles
Working With Gridlines
Displaying Progress Lines
Working With Progress Lines
Changing the Layout
Understanding Gantt Chart Bars
Changing Gantt Chart Styles
Changing Bar Text
Formatting Selected Bars
Changing Bar Styles
Printing Gantt Charts
Placing Printing Commands on the Ribbon
Using Print Preview
Setting Page Breaks
Printing Specific Dates and Pages
Printing Headers
Printing Footers
Working With the Legend
Getting the Right Report Fit
Exporting to PDF
Excellent, took the time to ensure that nobody was left behind. Made sure that we were allowed to ask questions how do to do things that we had in mind for after the course. Explained things in a manner that was simple English where you didn't need to be an IT specialist to know what he was speaking about.
Jodie - Power BI Beginner Perth,
24 Jan 2022
.
you have good teaching skills
Thanh - Power BI Beginner Perth,
24 Jan 2022
.
Perry is a great instructor.
Daman - Power BI Beginner Perth,
24 Jan 2022
.
Good pace for beginners Very informative Good exercises
Sarah - Power BI Beginner Perth,
24 Jan 2022
.
Good
Graeme - Power BI Beginner Perth,
24 Jan 2022
.
Communicated well, easy to understand instructions and provided visuals. Provided time to complete tasks and ask questions.
Sue - SharePoint Beginner Perth,
24 Jan 2022
.
Jagg, I appreciated your efforts and felt that you well knew the material. I also appreciated that you were prepared to stop and go back to explain material. However, I felt you could have spent more time on each of the 3 types or levels of visualizations- whole workbook, individual pages and individual visualization, which were a foundation for later work. Nevertheless, I eventually understood the concepts and was ready to move on. In fact, I felt that you were generally rushed, indicated by the high number of occasions you went back to help participants to catch up! Please be patient, careful, and align your mindset with participants who are truly beginners (like myself), not with those participants who are more advanced. If you do so, then you will travel at a pace more suitable to the slowest of us learners!
Donald - Power BI Beginner Remote Online,
24 Jan 2022
.
Great introduction to Power BI basics. I respect the level of patience you have with those who take a while to follow on. Thanks Jagg
Matteo - Power BI Beginner Remote Online,
24 Jan 2022
.
Jagg was clear with all his instructions throughout. He set up the day well by providing context. He was patient and would not let anyone's questions or confusions go unanswered. Not an easy thing when combining online with face to face. I came in to the session feeling nervous about my ability, and left with a new confidence. I could not fault Jagg or how the training session was conducted today.
Regina - Power BI Beginner Remote Online,
24 Jan 2022
.
Very helpful, easy to follow and happy to answer questions. Thank you, I got a lot out of the session, the key points which will allow me to start working with PowerBi more confidently.
Angela - Power BI Beginner Remote Online,
24 Jan 2022
.
No feedback . Online can be a challenge for those not familiar with MS teams.
Roger - Power BI Beginner Remote Online,
24 Jan 2022
.
Jagg paced the course very well. Questions were considered and answered clearly.
Louise - Power BI Beginner Adelaide,
24 Jan 2022
.