Excel Training - Beginner Course
Learn basic Excel skills on our intensive one-day remote course.
Learn how to analyse, share and manage your day-to-day data using Excel spreadsheets on our one-day course, delivered remotely by our Microsoft Certified Trainers. Our remote courses run like our in-class sessions, where students have to ability to work alongside the trainer, ask questions and share their screen.
Our Excel Training beginner course, includes creating and formatting spreadsheets and charts, learning to sort and filter and gaining an understanding of Excel's advanced formulas and functions. View our full Excel Beginner Course Outline below. You can build on this course with the Intermediate and Advanced levels when it suits.



Excel Training - Beginner Course
Learn how to analyse, share and manage your day-to-day data using Excel spreadsheets on our one-day remote course.
Upcoming Courses:
Scheduled
Taking enrollments.
Confirmed
Taking enrollments.
Sold Out
Try another date.
Frequently Asked Questions
Are your courses suitable for an Excel beginner?
Yes, our Excel Beginner Course is aimed at those with little or no experience in Excel. You will learn all key basic excel skills and be ready to put them into practice in the workplace. We also offer Excel Intermediate, Advanced and specialist courses for those looking to take the next step.
Excel Beginner

Course Details
Times
11am - 6pm (approx.)
Reference Materials
Provided
Delivery
Instructor-led training
Address
Remote Classes
Queen St
Auckland CBD
Auckland 1010


MO-201 Excel Certification
Try our short skills test and find out
which course is right for you.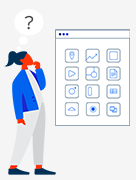 What do I need to know to attend?
There is no requirement for the Excel Basics course. The course is suitable for people who have never worked with Excel or have just had very limited exposure to it. We will walk you through, right from the start.
Excel Beginner

Learning Outcomes
Create and work with a new workbook
Open and navigate within workbooks and worksheets
Understand and work with ranges in a worksheet
Understand, create and work with formulas and functions
Use font formatting techniques
Format rows and columns in a worksheet
Use a range of techniques to work with worksheets
Sort data in a list in a worksheet
Create effective charts in Microsoft Excel
Apply a variety of page setup techniques
Print your workbook data
Excel Beginner

Course Content
Your First Workbook 
Understanding Workbooks 
Using the Blank Workbook Template 
Typing Text 
Typing Numbers 
Typing Dates 
Understanding the Fill Handle 
Typing Formulas 
Easy Formulas 
Saving a New Workbook on Your Computer 
Checking the Spelling 
Making Basic Changes 
Safely Closing a Workbook
Working With Workbooks 
Opening an Existing Workbook 
Navigating a Workbook 
Navigating Using the Keyboard 
Using Go To 
Recent Files and Folders 
Understanding Data Editing 
Overwriting Cell Contents 
Editing Longer Cells 
Editing Formulas 
Clearing Cells 
Deleting Data 
Using Undo and Redo
Cells and Ranges
Understanding Cells and Ranges 
Selecting Contiguous Ranges
Selecting Non Contiguous Ranges
Using Special Selection Techniques
Selecting Larger Ranges 
Selecting Rows 
Selecting Columns 
Understanding Copying in Excel 
Using Fill for Quick Copying 
Copying From One Cell to Another
Cells and Ranges (cont'd)
Copying From One Cell to a Range 
Copying From One Range to Another 
Understanding Filling 
Filling a Series 
Filling a Growth Series 
Extracting With Flash Fill 
More Complex Flash Fill Extractions 
Understanding Moving in Excel 
Moving Cells and Ranges 
Moving by Dragging
Formulas and Functions 
Understanding Formulas 
Creating Formulas That Add 
Creating Formulas That Subtract 
Formulas That Multiply and Divide 
Understanding Functions 
Using the SUM Function to Add 
Summing Non-Contiguous Ranges 
Calculating an Average 
Finding a Maximum Value 
Finding a Minimum Value 
Formulas and Functions (cont'd)
Creating More Complex Formulas 
What if Formulas 
Absolute Versus Relative Referencing 
Relative Formulas 
Problems With Relative Formulas 
Creating Absolute References 
Creating Mixed References 
Common Error Messages
Worksheet Appearance 
Understanding Font Formatting 
Working With Live Preview 
Changing Fonts 
Changing Font Size 
Growing and Shrinking Fonts 
Making Cells Bold 
Italicising Text 
Underlining Text 
Changing Font Colours 
Changing Background Colours
Worksheet Appearance (cont'd)
Using the Format Painter 
Applying Strikethrough 
Subscripting Text 
Superscripting Text 
Understanding Cell Alignment 
Horizontal Cell Alignment 
Vertical Cell Alignment 
Indenting Cells 
Understanding Number Formatting 
Applying General Formatting 
Formatting for Money 
Worksheet Appearance (cont'd) 
Formatting Percentages 
Formatting as Fractions 
Formatting as Dates 
Using the Thousands Separator 
Increasing and Decreasing Decimals 
Understanding Borders 
Applying a Border to a Cell 
Applying a Border to a Range 
Applying a Bottom Border 
Applying Top and Bottom Borders 
Removing Borders
Worksheet Layout 
Approximating Column Widths 
Setting Precise Columns Widths 
Setting the Default Column Width 
Approximating Row Height 
Setting Precise Row Heights 
Hiding Rows and Columns 
Unhiding Rows and Columns 
Understanding Worksheets 
Changing the Worksheet View 
Worksheet Zooming 
Viewing the Formula Bar 
Viewing Worksheet Gridlines 
Inserting Cells Into a Worksheet 
Worksheet Layout (cont'd)
Deleting Cells From a Worksheet 
Inserting Columns Into a Worksheet 
Inserting Rows Into a Worksheet 
Deleting Rows and Columns 
More Than One Worksheet 
Worksheet Wisdom
Worksheet Techniques 
Inserting and Deleting Worksheets 
Copying a Worksheet 
Renaming a Worksheet 
Moving a Worksheet 
Hiding a Worksheet 
Unhiding a Worksheet 
Copying a Sheet to Another Workbook 
Moving a Sheet to Another Workbook 
Changing Worksheet Tab Colours
Worksheet Techniques (cont'd)
Grouping Worksheets 
Hiding Rows and Columns 
Unhiding Rows and Columns 
Freezing Rows and Columns 
Splitting Windows 
New Windows
Sorting and Filtering Data 
Understanding Lists 
Performing an Alphabetical Sort 
Performing a Numerical Sort 
Sorting on More Than One Column 
Understanding Filtering 
Applying and Using a Filter 
Clearing a Filter 
Creating Compound Filters 
Multiple Value Filters 
Creating Custom Filters 
Using Wildcards
Creating Charts 
Understanding the Charting Process 
Choosing the Right Chart 
Using a Recommended Chart 
Creating a New Chart From Scratch 
Working With an Embedded Chart 
Resizing a Chart 
Repositioning a Chart 
Printing an Embedded Chart 
Creating a Chart Sheet
Creating Charts (cont'd)
Changing the Chart Type 
Changing the Chart Layout 
Changing the Chart Style 
Printing a Chart Sheet 
Embedding a Chart Into a Worksheet 
Deleting a Chart
Page Setup 
Strategies for Printing Worksheets 
Understanding Page Layout 
Using Built in Margins 
Setting Custom Margins 
Changing Margins by Dragging 
Centring on a Page 
Changing Orientation 
Specifying the Paper Size 
Setting the Print Area 
Clearing the Print Area 
Inserting Page Breaks 
Page Setup (cont'd)
Using Page Break Preview 
Removing Page Breaks 
Setting a Background 
Clearing the Background 
Settings Rows as Repeating Print Titles 
Clearing Print Titles 
Printing Gridlines 
Printing Headings 
Scaling to a Percentage 
Fit to a Specific Number of Pages
Printing 
Understanding Printing 
Previewing Before You Print 
Selecting a Printer 
Printing a Range 
Printing an Entire Workbook 
Specifying the Number of Copies 
The Print Options 
Supplementary Content 
Applying Borders
Using brackets in excel formulas
The Quick Analysis Tools
Starting With Excel Online
Working With Excel Online
Excellent, took the time to ensure that nobody was left behind. Made sure that we were allowed to ask questions how do to do things that we had in mind for after the course. Explained things in a manner that was simple English where you didn't need to be an IT specialist to know what he was speaking about.
Jodie - Power BI Beginner Perth,
24 Jan 2022
.
you have good teaching skills
Thanh - Power BI Beginner Perth,
24 Jan 2022
.
Perry is a great instructor.
Daman - Power BI Beginner Perth,
24 Jan 2022
.
Good pace for beginners Very informative Good exercises
Sarah - Power BI Beginner Perth,
24 Jan 2022
.
Good
Graeme - Power BI Beginner Perth,
24 Jan 2022
.
Communicated well, easy to understand instructions and provided visuals. Provided time to complete tasks and ask questions.
Sue - SharePoint Beginner Perth,
24 Jan 2022
.
Jagg, I appreciated your efforts and felt that you well knew the material. I also appreciated that you were prepared to stop and go back to explain material. However, I felt you could have spent more time on each of the 3 types or levels of visualizations- whole workbook, individual pages and individual visualization, which were a foundation for later work. Nevertheless, I eventually understood the concepts and was ready to move on. In fact, I felt that you were generally rushed, indicated by the high number of occasions you went back to help participants to catch up! Please be patient, careful, and align your mindset with participants who are truly beginners (like myself), not with those participants who are more advanced. If you do so, then you will travel at a pace more suitable to the slowest of us learners!
Donald - Power BI Beginner Remote Online,
24 Jan 2022
.
Great introduction to Power BI basics. I respect the level of patience you have with those who take a while to follow on. Thanks Jagg
Matteo - Power BI Beginner Remote Online,
24 Jan 2022
.
Jagg was clear with all his instructions throughout. He set up the day well by providing context. He was patient and would not let anyone's questions or confusions go unanswered. Not an easy thing when combining online with face to face. I came in to the session feeling nervous about my ability, and left with a new confidence. I could not fault Jagg or how the training session was conducted today.
Regina - Power BI Beginner Remote Online,
24 Jan 2022
.
Very helpful, easy to follow and happy to answer questions. Thank you, I got a lot out of the session, the key points which will allow me to start working with PowerBi more confidently.
Angela - Power BI Beginner Remote Online,
24 Jan 2022
.
No feedback . Online can be a challenge for those not familiar with MS teams.
Roger - Power BI Beginner Remote Online,
24 Jan 2022
.
Jagg paced the course very well. Questions were considered and answered clearly.
Louise - Power BI Beginner Adelaide,
24 Jan 2022
.