Power BI DAX Training Course
Learn the fundamentals of DAX on our one-day Course
Power BI is a powerful tool. Users can achieve quite a lot without much DAX knowledge but to take your skills and modelling ability to the next level, fundamental understanding of the DAX language is key. Our one-day course will introduce key concepts and work through exercises so students leave with a clearer picture of how to write DAX. You will learn:
To write DAX functions and understand expressions
use tools to help manage and create DAX
create complex expressions 
learn methods to optimise expressions and more
Power BI DAX Training Course
Learn Power BI DAX from our experienced trainers in our remote courses, live online.
Upcoming Courses:
Scheduled
Taking enrollments.
Confirmed
Taking enrollments.
Sold Out
Try another date.
Power BI DAX

Course Details
Times
11am - 6pm (approx.)
Reference Materials
Provided
Delivery
Instructor-led training
Address
Remote Classes
Queen St
Auckland CBD
Auckland 1010


DA-100 Power BI Certification
Try our short skills test and find out which course is right for you.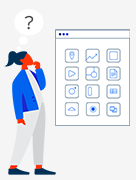 What do I need to know to attend?
Use Power BI Desktop proficiently to source / model data and create basic tables, columns and measures with DAX
Understanding the basic concepts of data modelling and how to perform related tasks in Power BI
Have good general knowledge of simple DAX and understand the evaluation contexts (row, filter, context transition etc.)
Advanced Excel skills is desired, knowledge of programming / scripting concepts will be an advantage
Students should have attended our Power BI Advanced course.
Power BI DAX

Learning Outcomes
Write expressions more confidently using DAX
Work with a wider range of DAX functions
Make use of tools to compliment creating and managing DAX
Create more complex expressions using methods to build and prove an outcome
Appreciate the concepts of data model and expression performance
Use techniques to optimise an expression for better efficiency
Power BI DAX

Course Content
Course Introduction
What is DAX
DAX Functions
DAX Contexts
What is Vertipaq
DAX efficiency
DAX references
DAX best practices
Recap of Contexts
Introduction to Contexts
Recap of DAX Contexts
The Row Context
The Filter Context
Measures and Calculated Columns
Dataset for exercises – Computer Store sales
Filter and Row Context in a measure
The CALCULATE function
Context Transition
Filter Expressions of CALCULATE
Rules of Evaluation
CALCULATE and FILTER
Contexts in Calculated Columns
Introduction to Columns
Row Context in Calculated Columns
Filter Context in Calculated Columns
Relationships in Row Contexts
The RELATED function
The RELATEDTABLE function
Using RELATEDTABLE in a column
CALCULATED in row contexts
Row to Filter Context
Transformation Whiteboard
Exercise on row to filter contexts
Duplicates in the transformation
The LOOKUPVALUE function
Row Contexts in Measures
Introduction to Row Contexts
Row Contexts in Measures
Simple iterator in a measure
Row Context and a related table
Some more calculations exercise
Re-using measures
Implicit CALCULATE in a measure
An alternative approach using variables
Functions and FILTER
Introduction to DAX functions
Time Intelligence functions
Date (Dimension) tables
Using in-built TOTALYTD
Date modifier functions
Using date modifier DATESBETWEEN
Using date modifier DATESYTD
The magic behind Date Table functions
The case for simplicity – MAX or LASTDATE
Understanding the FILTER function
Contexts in the FILTER function
The filter context in functions
Naked column references
Simple filter expression
Comparing a value in the filter context
Adding another filter condition
The value of VALUES
Table Functions
Introduction to Table functions
Summarising tables
Using SUMMARIZE alone
The problem with SUMMARIZE
Using ADDCOLUMNS and SUMMARIZE
Using SUMMARIZECOLUMNS as a better alternative
A summary table in a measure
Practical DAX
Introduction to DAX calculations
Comparing functions – min/max and time intelligence
Debugging with DAX
Alternative patterns
The Quick Measure version
The KEEPFILTERS function
The TREATAS function
A few ORs or TREATAS
Using TREATAS and KEEPFILTERS
Using TREATAS for virtual relationships
DAX Tools
Use of third party tools
Introducing DAX Studio
What is DAX Studio
Download and Install DAX Studio
The DAX Studio Interface
How DAX Studio connects to the data
Viewing data model information
Creating a table query
Ordering a query result
A query returning a scalar
Defining a Measure
Declaring a variable
Incoming filter context
DAX Performance
Introduction to DAX Performance
The basics of the Vertipaq engine
Where is Vertipaq
A database of columns
Compression of a column
Identifying column compression
Understanding the TABLE_ID column
Power Query data statistics
Data Model Normalisation
Introduction to the Query Plan
Overview of the engines
The Formula Engine
The Storage Engine
Capturing a query
Special process to capture Power BI queries
Re-loading Power BI visuals
Understanding the query information from the capture
DAX Optimisation
Introduction to optimising DAX
Clear the Cache
Server Timings
Explaining the Server Timings
Steps to improve performance
Redefine a measure
The datacache
Optimisation by the Vertipaq engine
The CallBackDataID function
Reducing CallBackDataID instances
Optimising a Query in the Storage Engine
Viewing the Query Plan
Comparing two statistical functions
Extended Topics:
Table Joins
Introduction to Table Joins
The Inner Join
A join on unrelated tables – TREATAS
The Outer Join
The Cross Join Using
GENERATE for Joins
Nested Row Context
Introduction to Nested Rows
How Nested Rows work
The EARLIER function
The EARLIEST function
Create a nested row in a column
How to avoid complex nesting expressions
Using variables to store values before nesting
Avoid iterators where possible
Further improve the efficiency of an expression
Ranking
Introduction to Ranking
Arguments in RANKX
Create a calculated column for ranking
Sort order of ranking
Definitions when ranking ties
Breaking Ties Manually
Creating a measure for ranking
Adjustments to make the RANKX measure work
Excellent, took the time to ensure that nobody was left behind. Made sure that we were allowed to ask questions how do to do things that we had in mind for after the course. Explained things in a manner that was simple English where you didn't need to be an IT specialist to know what he was speaking about.
Jodie - Power BI Beginner Perth,
24 Jan 2022
.
you have good teaching skills
Thanh - Power BI Beginner Perth,
24 Jan 2022
.
Perry is a great instructor.
Daman - Power BI Beginner Perth,
24 Jan 2022
.
Good pace for beginners Very informative Good exercises
Sarah - Power BI Beginner Perth,
24 Jan 2022
.
Good
Graeme - Power BI Beginner Perth,
24 Jan 2022
.
Communicated well, easy to understand instructions and provided visuals. Provided time to complete tasks and ask questions.
Sue - SharePoint Beginner Perth,
24 Jan 2022
.
Jagg, I appreciated your efforts and felt that you well knew the material. I also appreciated that you were prepared to stop and go back to explain material. However, I felt you could have spent more time on each of the 3 types or levels of visualizations- whole workbook, individual pages and individual visualization, which were a foundation for later work. Nevertheless, I eventually understood the concepts and was ready to move on. In fact, I felt that you were generally rushed, indicated by the high number of occasions you went back to help participants to catch up! Please be patient, careful, and align your mindset with participants who are truly beginners (like myself), not with those participants who are more advanced. If you do so, then you will travel at a pace more suitable to the slowest of us learners!
Donald - Power BI Beginner Remote Online,
24 Jan 2022
.
Great introduction to Power BI basics. I respect the level of patience you have with those who take a while to follow on. Thanks Jagg
Matteo - Power BI Beginner Remote Online,
24 Jan 2022
.
Jagg was clear with all his instructions throughout. He set up the day well by providing context. He was patient and would not let anyone's questions or confusions go unanswered. Not an easy thing when combining online with face to face. I came in to the session feeling nervous about my ability, and left with a new confidence. I could not fault Jagg or how the training session was conducted today.
Regina - Power BI Beginner Remote Online,
24 Jan 2022
.
Very helpful, easy to follow and happy to answer questions. Thank you, I got a lot out of the session, the key points which will allow me to start working with PowerBi more confidently.
Angela - Power BI Beginner Remote Online,
24 Jan 2022
.
No feedback . Online can be a challenge for those not familiar with MS teams.
Roger - Power BI Beginner Remote Online,
24 Jan 2022
.
Jagg paced the course very well. Questions were considered and answered clearly.
Louise - Power BI Beginner Adelaide,
24 Jan 2022
.