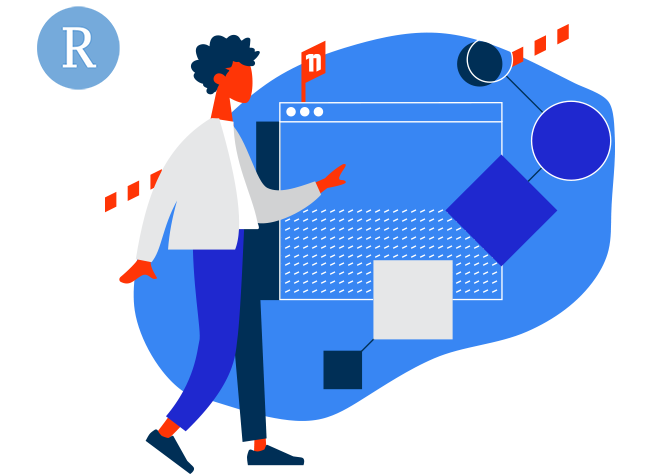 R Programming Course - Intermediate - New Zealand
Learn to work more efficiently in R
Build on your base knowledge of R. There are often many ways to achieve a result using R, learn how to run analysis more efficiently:
create your own functions
control structures
loops and loop alternatives
tidyverse piping syntax
create visualisations with ggplot2
You will work alongside our Data Analytics lead, Tamara Shatar, as you complete exercises throughout the day to cement your understanding of these concepts. The skills you learn on the day will empower you to build your own solutions in R.
R Programming Course - Intermediate - New Zealand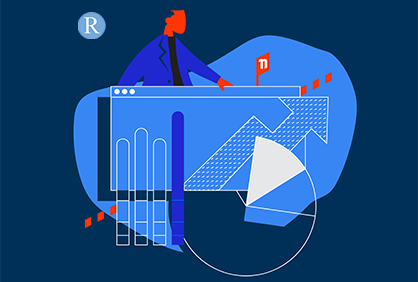 Build on your base knowledge of the R language and learn how to run data analysis more efficiently. Remote Courses in New Zealand.
Upcoming Courses:
Scheduled
Taking enrollments.
Confirmed
Taking enrollments.
Sold Out
Try another date.
Frequently Asked Questions
Meet your Trainer

Tamara Shatar holds a PhD in Agricultural Data Science. She has extensive experience, including many years working as a research scientist focused on data analysis, modelling using machine learning, simulation and other techniques. While working in both academia and at the Australian CSIRO, part of her role included teaching a variety of data analysis skills. Tamara has designed our first Data Analytics Training Course, Using R, to provide beginners with the fundamental tools necessary to start using R for data analysis. She is consistently well reviewed by her students. 


"The course was really good, Tamara is an excellent trainer and was able to answer my questions, the resources she provided to help after the course are excellent. I was a bit overwhelmed at the beginning trying to learn a new language, but Tamara put me at ease and went through the content at a pace that I could understand." - R Basics Brisbane, Australia 


What is Remote Training?
We offer some of our more specialist courses in a remote format. At Nexacu, this means you will learn the same content as you would in our classrooms and the same trainer will deliver training but all students will log in from their own premises and device. Our Data Scientist, Tamara will host the Data Analytics training sessions, walking you through the basics of R and answering questions and encouraging discussion along the way.

Why Learn R? 
Rather than being a point and click tool, R is a language that is used by writing reusable scripts, enabling automation and repeatable workflows. Because it is a language, it offers a huge amount of flexibility in manipulating data and the ability to write new functions. Even without a background in programming, it is relatively easy to get up and running once you know the basics. 
R Programming Intermediate New Zealand

Course Details
Times
11am - 6pm (approx.)
Reference Materials
Provided
Delivery
Instructor-led training
Address
Remote Classes
Queen St
Auckland CBD
Auckland 1010


R Programming

Course Outlines
R Programming Certification

Machine Learning in R Certification
Skills Test

Try our short skills tests and
find out which course is right for you.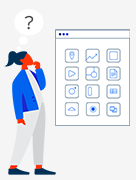 What do I need to know to attend?
You should have completed our Fundamentals of R and R Beginner course or have basic familiarity with R.
You will not be expected to code unassisted but will learn more and participate more easily if you have at least a fundamental understanding of R syntax.
Basic understanding of statistics (mean, median, standard deviation, variance).
R Programming Intermediate New Zealand

Learning Outcomes
You will develop a better understanding of R and be able to:
write custom functions
write more concise code
use functionals, loops and other control structures
create graphics with ggplot2.
R Programming Intermediate New Zealand

Course Content
Working more efficiently in R
How to work more efficiently in R
Vectorization
Using better functions
Concise code
Reusable scripts
Custom functions
Loops and other control structures
Loop alternatives
Functions to reduce typing
Printing objects after creating
with and within
Inserting multiple quotation marks
Create your own functions
Why write your own functions?
Basics of functions
What is a function?
Creating your own functions
Syntax for writing your own function
More complex functions
Ellipses and further arguments
Scope
Loading your functions
Loops and control structures in R
If and if else
Loops for loops
Saving results from a loop
Improving your code
While loops
Repeat loops
Loop alternatives
Functionals
apply functions
split
map functions
map variants
Returning a vector
walk
Loop, apply or map?
Tidyverse piping syntax
Purpose
Using the pipe
Pipe variants
The tee operator
The exposition operator
Plotting with ggplot2
The grammar of graphics
Required components
Using ggplot()
Scatterplot
Line chart
ggplot2 resources
Excellent, took the time to ensure that nobody was left behind. Made sure that we were allowed to ask questions how do to do things that we had in mind for after the course. Explained things in a manner that was simple English where you didn't need to be an IT specialist to know what he was speaking about.
Jodie - Power BI Beginner Perth,
24 Jan 2022
.
you have good teaching skills
Thanh - Power BI Beginner Perth,
24 Jan 2022
.
Perry is a great instructor.
Daman - Power BI Beginner Perth,
24 Jan 2022
.
Good pace for beginners Very informative Good exercises
Sarah - Power BI Beginner Perth,
24 Jan 2022
.
Good
Graeme - Power BI Beginner Perth,
24 Jan 2022
.
Communicated well, easy to understand instructions and provided visuals. Provided time to complete tasks and ask questions.
Sue - SharePoint Beginner Perth,
24 Jan 2022
.
Jagg, I appreciated your efforts and felt that you well knew the material. I also appreciated that you were prepared to stop and go back to explain material. However, I felt you could have spent more time on each of the 3 types or levels of visualizations- whole workbook, individual pages and individual visualization, which were a foundation for later work. Nevertheless, I eventually understood the concepts and was ready to move on. In fact, I felt that you were generally rushed, indicated by the high number of occasions you went back to help participants to catch up! Please be patient, careful, and align your mindset with participants who are truly beginners (like myself), not with those participants who are more advanced. If you do so, then you will travel at a pace more suitable to the slowest of us learners!
Donald - Power BI Beginner Remote Online,
24 Jan 2022
.
Great introduction to Power BI basics. I respect the level of patience you have with those who take a while to follow on. Thanks Jagg
Matteo - Power BI Beginner Remote Online,
24 Jan 2022
.
Jagg was clear with all his instructions throughout. He set up the day well by providing context. He was patient and would not let anyone's questions or confusions go unanswered. Not an easy thing when combining online with face to face. I came in to the session feeling nervous about my ability, and left with a new confidence. I could not fault Jagg or how the training session was conducted today.
Regina - Power BI Beginner Remote Online,
24 Jan 2022
.
Very helpful, easy to follow and happy to answer questions. Thank you, I got a lot out of the session, the key points which will allow me to start working with PowerBi more confidently.
Angela - Power BI Beginner Remote Online,
24 Jan 2022
.
No feedback . Online can be a challenge for those not familiar with MS teams.
Roger - Power BI Beginner Remote Online,
24 Jan 2022
.
Jagg paced the course very well. Questions were considered and answered clearly.
Louise - Power BI Beginner Adelaide,
24 Jan 2022
.