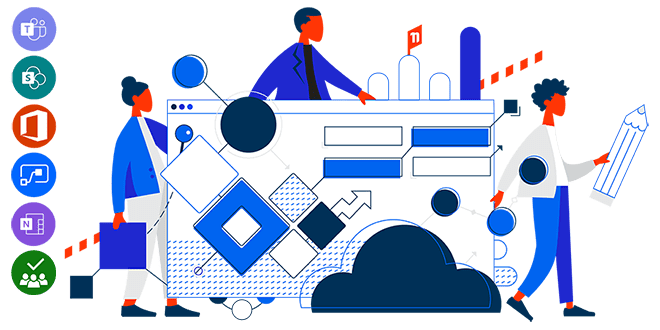 Microsoft 365 Beginner Course - New Zealand
Use Microsoft 365 and Teams to increase your productivity
Microsoft Teams is the linchpin of the 365 platform. Learning to use Teams effectively and other key applications covered in this course, will enable you to get the most out this suite of tools. 
Team collaboration, planning, file storage, editing, sharing and workflow automation. There is a lot of functionality available at your fingertips. Our Microsoft 365 Beginner course introduces
Teams, SharePoint, Power Automate, Planner, OneNote
and
Office Online
, providing you a strong foundational knowledge. Detailed
course outline
below.
Microsoft 365 Beginner Course - New Zealand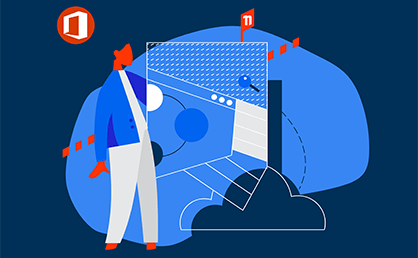 Learn to use Microsoft 365 effectively. Collaborate, plan, store, share, edit files and automate workflows. Remote courses in New Zealand.
Upcoming Courses:
Scheduled
Taking enrollments.
Confirmed
Taking enrollments.
Sold Out
Try another date.
365 Beginner New Zealand

Course Details
Times
11am - 6pm (approx.)
Reference Materials
Provided
Delivery
Instructor-led training
Address
Remote Classes
Queen St
Auckland CBD
Auckland 1010


Office 365

Course Outlines
Microsoft 365 Intermediate
Try our short skills test and find out which course is right for you.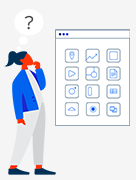 What do I need to know to attend?
This is an introductory course designed for people new to Microsoft Office 365. This is course is appropriate for training post Microsoft 365 implementation.
365 Beginner New Zealand

Learning Outcomes
Work with Microsoft Teams
Create a Team
Create a conversation thread
Use Private Chat
Review Activities in Teams
Understand SharePoint Online
Use Planner to Assign Tasks
Use connectors to Microsoft 365 apps
Work with Office Online Suite
Create Automated Flows
365 Beginner New Zealand

Course Content
Teams

Access Microsoft Teams

Access web version

Download Desktop Version

Mobile Version
Create a Team

Private vs public teams

Add Team Members

Add Team Owners

Create Channels

Add a Website Tab
Conversations

Private chat v group chat

Channel Conversations

Mention a team

Mention a person

Mention a channel

Like a message

Save s message

View saved messages

Mark message as unread
Private Chat

One-on-one chat

Group private chat
Activities Feed

Review activities in Teams

Filter feed

My Activity Feed

Follow a Channel

Favourite a Channel
File Management

Understanding file storage in Microsoft Teams

Team files

Create a file

Upload files

Find files

Chat about files

Editing files

Make the file a tab

Additional cloud storage

Quick access to recent files
Calendar management

Create a meetings

Manage scheduled events
Calls

Video calls

Audio calls

Conference calls

Share Desktop
Search

Search Teams

Search Commands
Integrate apps

Personal View

Integration types

Channel Tabs
Teams and M365 Groups

Create a Group

Create a Team for an existing group

Group conversation vs conversation in Teams

Group Calendar

Group Notebook (OneNote)

Group Planner

Group Site

Delete a Group
SharePoint Online

Introduction to SharePoint

SharePoint Site Collections
SharePoint Sites

Team Site

Creating a New Team Site

Site Contents and Settings

Deleting a Site
SharePoint Libraries

Creating a new document library

Creating a folder

Create a new file

Upload an existing file
SharePoint Lists

Creating a New List

Adding items to a list

Adding list columns

Editing list items

Deleting a SharePoint Site
Teams and SharePoint

Group site vs Team site

Team document library

Additional SharePoint

Libraries/Lists Pages

Delete the Team
Office Online and OneDrive

What is Office Online

What is OneDrive

Accessing Office Online
Word Online

Creating a New Word Doc

Using OneDrive to manage files

Editing a document

Sharing a document

Co-authoring a document

Delete files and folders
Power Automate

Introduction to Power Automate

Purpose of Power Automate

Why use Power Automate?

What kind of tasks can Power Automate perform?

How should you use Power Automate?

Accessing Power Automate
Power Automate Interface

Suite Bar

My Flows

Team Flows

How to view Team Flows Approvals

Approvals

How to view approval requests

Templates & Connectors
Designing a Flow in Power Automate

What's in the gallery of templates?
Flow 1: save email attachments

Creating a flow from the gallery

Editing a flow

Building blocks of the flow

Testing Flow
Flow 2: Regular Reminders

Create the flow

Run now feature

Disabling a flow
Flow 3: Sync Calendars

Add a Condition to a Flow
Flow 4: Send a Newsletter

Fixing Failed Flows

Deleting Flows
OneNote Online

What is OneNote?

Accessing OneNote Online
Creating and Using OneNote

The OneNote Online Interface

Sections & Pages

Working with text

Images in OneNote

Drawing in OneNote

Delete OneNote file
Planner

What is Planner?

Accessing Planner
The Planner Hub

Creating a New Plan

Managing team members

Creating Tasks

Managing Tasks

Working with Buckets

Moving Tasks into Buckets

Planner Views

Charts and Schedules

Deleting Tasks

Deleting Plans
Excellent, took the time to ensure that nobody was left behind. Made sure that we were allowed to ask questions how do to do things that we had in mind for after the course. Explained things in a manner that was simple English where you didn't need to be an IT specialist to know what he was speaking about.
Jodie - Power BI Beginner Perth,
24 Jan 2022
.
you have good teaching skills
Thanh - Power BI Beginner Perth,
24 Jan 2022
.
Perry is a great instructor.
Daman - Power BI Beginner Perth,
24 Jan 2022
.
Good pace for beginners Very informative Good exercises
Sarah - Power BI Beginner Perth,
24 Jan 2022
.
Good
Graeme - Power BI Beginner Perth,
24 Jan 2022
.
Communicated well, easy to understand instructions and provided visuals. Provided time to complete tasks and ask questions.
Sue - SharePoint Beginner Perth,
24 Jan 2022
.
Jagg, I appreciated your efforts and felt that you well knew the material. I also appreciated that you were prepared to stop and go back to explain material. However, I felt you could have spent more time on each of the 3 types or levels of visualizations- whole workbook, individual pages and individual visualization, which were a foundation for later work. Nevertheless, I eventually understood the concepts and was ready to move on. In fact, I felt that you were generally rushed, indicated by the high number of occasions you went back to help participants to catch up! Please be patient, careful, and align your mindset with participants who are truly beginners (like myself), not with those participants who are more advanced. If you do so, then you will travel at a pace more suitable to the slowest of us learners!
Donald - Power BI Beginner Remote Online,
24 Jan 2022
.
Great introduction to Power BI basics. I respect the level of patience you have with those who take a while to follow on. Thanks Jagg
Matteo - Power BI Beginner Remote Online,
24 Jan 2022
.
Jagg was clear with all his instructions throughout. He set up the day well by providing context. He was patient and would not let anyone's questions or confusions go unanswered. Not an easy thing when combining online with face to face. I came in to the session feeling nervous about my ability, and left with a new confidence. I could not fault Jagg or how the training session was conducted today.
Regina - Power BI Beginner Remote Online,
24 Jan 2022
.
Very helpful, easy to follow and happy to answer questions. Thank you, I got a lot out of the session, the key points which will allow me to start working with PowerBi more confidently.
Angela - Power BI Beginner Remote Online,
24 Jan 2022
.
No feedback . Online can be a challenge for those not familiar with MS teams.
Roger - Power BI Beginner Remote Online,
24 Jan 2022
.
Jagg paced the course very well. Questions were considered and answered clearly.
Louise - Power BI Beginner Adelaide,
24 Jan 2022
.