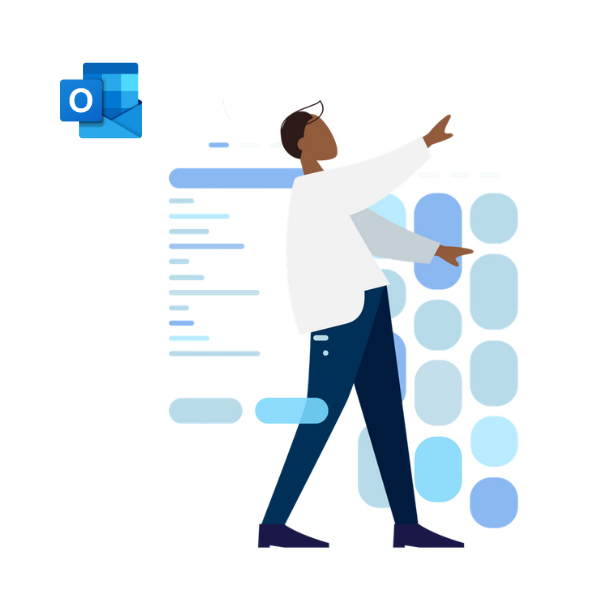 Microsoft Outlook Desktop Training Course
Unleash the power of Outlook Desktop in driving professional success in the workplace.
This instructor-led course is delivered live online, remotely. 
Learning Microsoft Outlook Desktop is crucial for efficient email management, time scheduling, and streamlined communication. It enhances productivity with automation tools, integrates seamlessly with Microsoft Office, and is a valuable skill for professionalism and employability. 
Accessible on various devices, Outlook empowers remote work and on-the-go productivity, making it an essential tool for individuals and professionals alike.
Efficient Email Management: Streamline your inbox and stay organised.
Time Management: Schedule appointments, set reminders, and meet deadlines.
Enhanced Communication: Manage contacts and collaborate seamlessly.
Automation and Productivity: Automate tasks and integrate with Office apps for efficiency.
Advanced Mail Management: Techniques and tools to help you easily manage your busy inbox.
Microsoft Outlook Desktop Training Course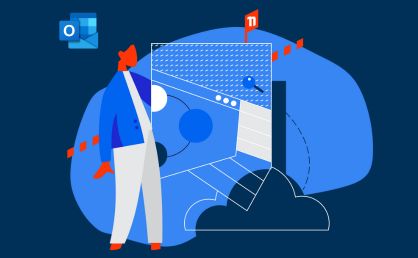 Boost your workplace productivity with Outlook training. Enrol in our comprehensive training program to learn more.
Upcoming Courses:
Scheduled
Taking enrollments.
Confirmed
Taking enrollments.
Sold Out
Try another date.
Frequently Asked Questions
What is Microsoft Outlook?
Microsoft Outlook is a dynamic email and personal information management software developed by Microsoft. It serves as an indispensable digital hub for professionals and businesses, with features allowing them to send, receive and organise emails, manage calendars and appointments, store contacts, and efficiently outline the most crucial tasks for the day. With its user-friendly interface and integration with other Microsoft Office applications, Outlook is a tool for effective communication and efficient time management.
Who is this course designed for?
Our Outlook training course is designed for professionals of all levels who want to enhance their efficiency and productivity by using MS Outlook. It is highly suitable for beginners looking to build a strong foundation and also for experienced users seeking to unlock its advanced features and techniques.
Do I need any prior experience with Outlook or Microsoft Office?
No prior experience with Outlook or Microsoft Office is required. Our course caters to learners of all backgrounds. Whether you're a beginner or have some experience with Outlook, our training is designed to accommodate your needs and help you build the necessary skills to use Outlook effectively.
What do I need to prepare when taking remote classes?
You only need to have access to MS Outlook if you are learning remotely. This will help students explore its features and learn how to use them more efficiently.
What will I learn in this course?
You will learn a wide range of skills in this course including message management, organising your inbox, contact management, task management, and calendar management. We will also cover tips for using certain Outlook features and email templates.
Will the content in this MS Outlook Course be relevant going forward?
Absolutely! Our MS Outlook course content is continuously updated to ensure it remains relevant and up-to-date with the latest features and best practices. Microsoft Outlook is an essential tool for professionals, and its functionality evolves over time. Rest assured, our course will equip you with the knowledge and skills you need to stay productive and effective in using Outlook now and in the future. We're committed to keeping you ahead of the curve when it comes to mastering Outlook's capabilities.
What is Remote Training?
Remote training means our team of experienced trainers will deliver your training virtually. Students can access our usual classroom training courses via video conferencing, ask questions, participate in discussions and share their screen with the trainer if they need help at any point in the course. Students have the same level of participation and access to the trainer as they would in classroom training sessions. The option of remote training is available for any of our training courses.
Outlook Beginner to Intermediate

Course Details
Reference Materials
Provided
Delivery
Instructor-led training


Try our short skills test and find out which course is right for you.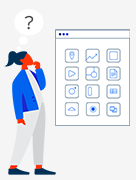 Trainer was very patient and guiding such that participant was able to better appreciate role as site owner for a SharePoint site.
Zabar - SharePoint Intermediate Singapore,
1 Dec 2023
.
The training session was meticulously organized and clearly explained, proving to be highly beneficial. Jagg's impressive experience and extensive knowledge were evident, and he addressed all questions exceptionally well. I want to express my gratitude to MSA for coordinating this session with Nexacu and Jagg. Having participated in my third MSP training over the last 8 years, I can confidently say that this was the best one yet. It serves as a positive indication of Nexacu's quality, and I eagerly anticipate engaging in more training sessions with them in the future.
Very knowledgeable instructor. Examples in the course manual on basic formulars like a button that returns to the home menu and general easy formulars. Thanks you
Gavin - Power Apps Intermediate Brisbane,
1 Dec 2023
.
Steven Knight
Vanita - Power Apps Intermediate Brisbane,
1 Dec 2023
.
good information,
Matthew - Power Apps Intermediate Brisbane,
1 Dec 2023
.
knowledgable and receptive trainer, good pace and clear
Jennifer - Excel Intermediate Remote East,
1 Dec 2023
.
Thanks for your patience and time today
Jennifer - Excel Intermediate Brisbane,
1 Dec 2023
.
Ulfa was absolutely fantastic. So much knowledge and really well presented.
Catherine - Excel Intermediate Brisbane,
1 Dec 2023
.
Very good at explaining excel. Well delivered
Tanya - Excel Intermediate Brisbane,
1 Dec 2023
.
Ulfa was a great and patient trainer!
Fiona - Excel Intermediate Brisbane,
1 Dec 2023
.
Gregory Watson was a really good trainer, very patient, kept us on track and I learned a lot! Thank you.
Roselle - Power BI Beginner Remote East,
1 Dec 2023
.
A very helpful course in SharePoint Advanced. Thank you Kate!
Laura - SharePoint Advanced Sydney,
1 Dec 2023
.