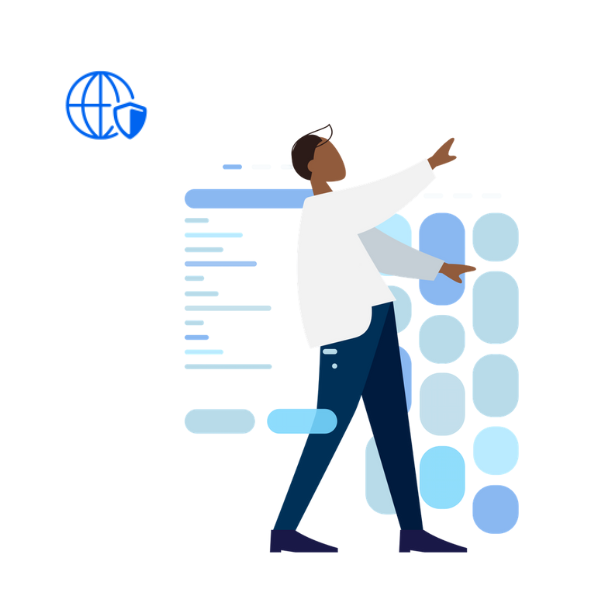 Cybersecurity Training Courses
Prove to employers you have the foundational knowledge, skills and abilities necessary for a junior-level cybersecurity role.
Our Cybersecurity course are delivered remotely. 
In today's digital landscape, no business is immune to cyber threats. At Nexacu, we understand the importance of robust cybersecurity practices to safeguard your sensitive data and maintain business continuity. That's why we offer comprehensive cybersecurity training courses designed to equip your team with the knowledge and skills needed to defend against cyberattacks, through our partner Lumify Work. Lumify Work is an Official ISC2 Training Partner in Australia and New Zealand.
Our training programs are designed to address the unique challenges encountered by businesses across various sectors. Our expert instructors will guide you through the fundamentals of securing your network, protecting critical data, implementing effective access controls, and establishing incident response protocols. We offer a curriculum that encompasses a holistic understanding of cybersecurity best practices, enabling your employees to identify potential threats, mitigate risks, and respond effectively to security incidents.
Investing in cybersecurity training for your team is a proactive and essential step in safeguarding your business. At Nexacu, we are committed to delivering high-quality and adaptable training programs that cater to the diverse needs of businesses operating in today's digital world. Join us to empower your employees with the skills and expertise needed to navigate the complex cybersecurity landscape and help protect your organisation's sensitive information.
Cybersecurity Training Courses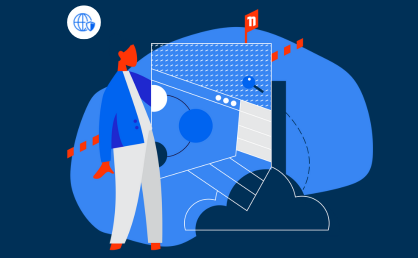 Safeguard data, maintain trust, and help prevent costly cyberattacks. One-day workshop. In-class or remote.
Upcoming Courses:
Scheduled
Taking enrollments.
Confirmed
Taking enrollments.
Sold Out
Try another date.
Frequently Asked Questions
What prerequisites do I need for a cybersecurity training courses?
Our courses are designed to cater to participants of varying skill levels. While a basic understanding of computer systems and networks is beneficial, no specific prerequisites are required. Our instructors will guide you through the necessary concepts and ensure you have a solid foundation in cybersecurity.
Are Nexacu's cybersecurity training courses suitable for small businesses?
Absolutely! We understand the unique challenges faced by small businesses and tailor our training to address their specific needs. Our courses cover topics such as security principles, access control concepts, network security, business continuity, disaster recovery, and incident response.
What are the benefits of completing a cybersecurity course with Nexacu?
By completing our cybersecurity course, you will gain the skills and knowledge needed to protect your business from cyber threats. You will learn industry best practices, understand the latest trends in cybercrime, and develop strategies to safeguard your organisation's critical assets. Additionally, our courses are taught by experienced cybersecurity professionals, ensuring you receive top-quality instruction.
Is certification provided upon completing the cybersecurity training?
Yes, upon successful completion of our cybersecurity training courses, you will receive a certificate of achievement. This certification validates your newly acquired skills and can be a valuable asset when demonstrating your commitment to cybersecurity to clients, partners, and stakeholders.
Why is cybersecurity important for businesses and organisations?
Cybersecurity helps protect sensitive data, prevents financial losses, preserves customer trust, and maintains business continuity. A robust cybersecurity strategy safeguards against cyber threats such as data breaches, ransomware attacks, and unauthorized access, ensuring the integrity, confidentiality, and availability of digital assets.
What is the role of employee training in cybersecurity?
Employee training plays a crucial role in cybersecurity by raising awareness about potential threats, teaching best practices, and ensuring that employees understand their responsibilities in protecting sensitive information. Well-trained employees can help prevent security incidents and respond effectively if an incident occurs.
How much is cybersecurity training?
At Nexacu, the cost of cybersecurity training will vary depending on the specific course you are interested in. We offer a range of cybersecurity courses designed to cater to different learning objectives. To find out the exact cost of a particular course, we recommend visiting the respective course page on our website. There, you will find detailed information about the course content, duration, and pricing.
What benefits can businesses gain from cybersecurity training
Through hands-on exercises and real-world scenarios, our training empowers your workforce to stay ahead of evolving cyber threats. Regardless of the size or industry of your business, our courses provide valuable insights into the latest cybersecurity trends, technologies, and methodologies. By fostering a culture of security awareness and knowledge, we help your organisation strengthen its defence against cybercriminals and minimise the potential impact of a breach.
Certified in Cybersecurity 1 Day Workshop

Course Details
Reference Materials
Provided
Delivery
Instructor-led training


Cybersecurity

Course Outlines
Excellent teacher, great content, Thank you!
Xenia - Power BI Intermediate Perth,
20 Sep 2023
.
Perry was very patient and knowledgeable. He explained everything clearly and I learnt a lot. Thank You Perry. Great course structure and facilities.
Joanne - Power BI Intermediate Perth,
20 Sep 2023
.
Very in depth - a shame we couldn't cover all topics.
Llewellyn - Power BI Intermediate Remote West,
20 Sep 2023
.
Really good, I liked that we didn't spend too much time on just creating visuals.
Luke - Power BI Intermediate Perth,
20 Sep 2023
.
Everything explained really well.
Nishand - Power BI Intermediate Perth,
20 Sep 2023
.
Sue did well. the course was much easier being completed in the classroom with multiple screens compared to the beginner course I did was off the laptop. A few random events occurred like data view not showing the data but was able to be used in the report which was interesting... wasnt able to be interrogated due to time but would be interested to know why....
Nic - Power BI Intermediate Perth,
20 Sep 2023
.
The trainer delivered the content in such a way that I could follow the process well
Rebecca - Power BI Intermediate Perth,
20 Sep 2023
.
Thank you.
Simon - Power BI Intermediate Perth,
20 Sep 2023
.
Got the info across well
Colin - Power BI Intermediate Perth,
20 Sep 2023
.
Very Good
Rikki - Power BI Intermediate Perth,
20 Sep 2023
.
Well done, you managed to get us finished even with a slight delay to the start of the day. Course was pitched at the right level, and you were very helpful.
Leanne - Excel Beginner Adelaide,
20 Sep 2023
.
ok
THINH - Microsoft 365 Beginner Remote East,
20 Sep 2023
.