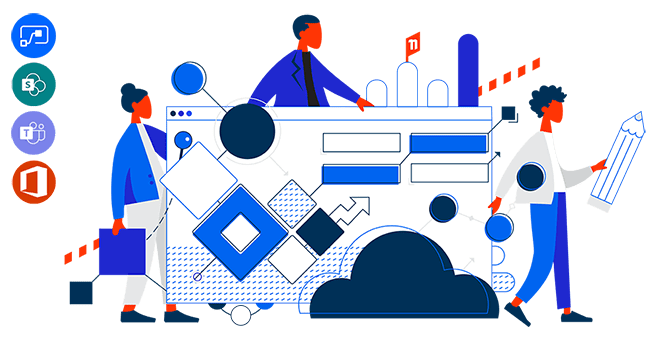 Microsoft 365 Advanced - Jakarta
Achieve more with Power Automate
Microsoft 365 is an expansive eco-system of applications extending beyond the traditional word processor and accounting spread sheet.  These traditional office systems sit alongside a new wave of computing power within reach of end-users, in a way that has never been available before. Learn from our experienced Microsoft Certified Trainers. Remote courses running in Jakarta.
Taking advantage of the tools at our disposal has never been so obvious of a competitive advantage as it is now.  This Office 365 course, focuses on Power Automate to enable advanced end-users, who have started their journey of increased integration between Office 365 products, to raise their skills and knowledge to the next level.  It is focused on automation and workflow for increased capabilities in using these tools.  You can view our detailed course outline below.
Microsoft 365 Advanced - Jakarta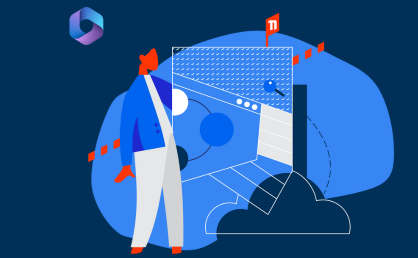 Skilled end-users learn to create workflow automations using Power Automate. Remote Courses running in Jakarta.
Upcoming Courses:
Jakarta
We currently have no public courses scheduled. Please contact us to register your interest.
Scheduled
Taking enrollments.
Confirmed
Taking enrollments.
Sold Out
Try another date.
365 Advanced Jakarta

Course Details
Times
9am - 4pm ( approx )
Reference Materials
Provided
Delivery
Instructor-led training


Office 365

Course Outlines
Microsoft 365 Intermediate
Try our short skills test and find out which course is right for you.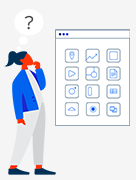 What do I need to know to attend?
The course will build on the knowledge learned in our Microsoft 365 Beginner and Intermediate courses. You should have completed these courses or be very comfortable with the content covered. 
365 Advanced Jakarta

Learning Outcomes
On completion of this course you will know how to:
Handle errors and debug Power Automate flows
Create String expressions
Understand how to use JSON in a flow
Work with Arrays, Functions and Data and Time expressions
Configure SharePoint Approval Flows
Create and Use Adaptive Cards in Teams
Tap into the Power Platform 
Explore the basics of Cognitive Services and AI in Microsoft 365
365 Advanced Jakarta

Course Content
This course is currently undergoing some updates. Please check back at a later date for any changes. 
Trainer was very patient and guiding such that participant was able to better appreciate role as site owner for a SharePoint site.
Zabar - SharePoint Intermediate Singapore,
1 Dec 2023
.
The training session was meticulously organized and clearly explained, proving to be highly beneficial. Jagg's impressive experience and extensive knowledge were evident, and he addressed all questions exceptionally well. I want to express my gratitude to MSA for coordinating this session with Nexacu and Jagg. Having participated in my third MSP training over the last 8 years, I can confidently say that this was the best one yet. It serves as a positive indication of Nexacu's quality, and I eagerly anticipate engaging in more training sessions with them in the future.
Very knowledgeable instructor. Examples in the course manual on basic formulars like a button that returns to the home menu and general easy formulars. Thanks you
Gavin - Power Apps Intermediate Brisbane,
1 Dec 2023
.
Steven Knight
Vanita - Power Apps Intermediate Brisbane,
1 Dec 2023
.
good information,
Matthew - Power Apps Intermediate Brisbane,
1 Dec 2023
.
knowledgable and receptive trainer, good pace and clear
Jennifer - Excel Intermediate Remote East,
1 Dec 2023
.
Thanks for your patience and time today
Jennifer - Excel Intermediate Brisbane,
1 Dec 2023
.
Ulfa was absolutely fantastic. So much knowledge and really well presented.
Catherine - Excel Intermediate Brisbane,
1 Dec 2023
.
Very good at explaining excel. Well delivered
Tanya - Excel Intermediate Brisbane,
1 Dec 2023
.
Ulfa was a great and patient trainer!
Fiona - Excel Intermediate Brisbane,
1 Dec 2023
.
Gregory Watson was a really good trainer, very patient, kept us on track and I learned a lot! Thank you.
Roselle - Power BI Beginner Remote East,
1 Dec 2023
.
A very helpful course in SharePoint Advanced. Thank you Kate!
Laura - SharePoint Advanced Sydney,
1 Dec 2023
.