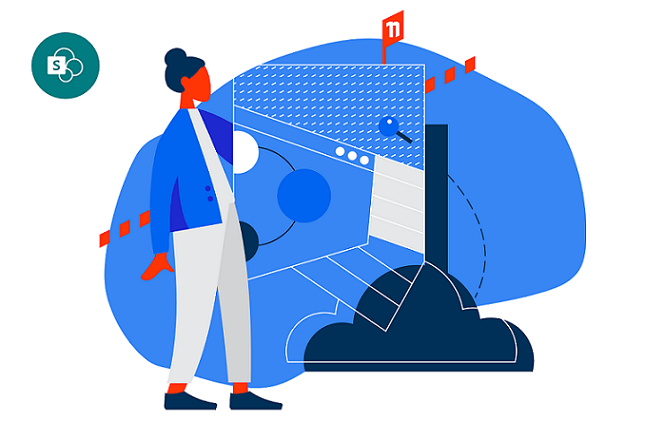 SharePoint Site Owner Training Thailand
This course has been replaced by our new SharePoint Beginner and Intermediate courses.
SharePoint Site Owner Training Thailand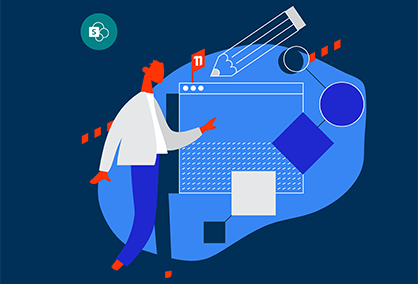 This course has been replaced by our new SharePoint Beginner and Intermediate courses.
Upcoming Courses:
Scheduled
Taking enrollments.
Confirmed
Taking enrollments.
Sold Out
Try another date.
SharePoint Site Owner Thailand

Course Details
Times
9am - 4pm ( approx )
Reference Materials
Provided
Delivery
Instructor-led training
Address
999 Gaysorn Plaza
5th Floor Unit 5B-1 Ploenchit Rd
Lumpini Patumwan
Bangkok 10330


SharePoint

Course Outlines
Try our short skills test and find out which course is right for you.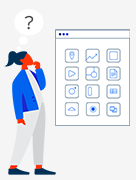 What do I need to know to attend?
This is an entry level course.

There is no specific requirement for this course but the student should be a regular computer user.

Some exposure to Microsoft Office is recommended.

We will walk you through SharePoint, right from the start.
SharePoint Site Owner Thailand

Learning Outcomes
understand the basics of SharePoint including SharePoint sites and their components
navigate SharePoint sites
work with documents, lists and libraries
perform searches in SharePoint
use the social networking features
work with OneDrive For Business
create, modify and delete sites in your personal site
prepare a training site
create and work with files and list items
create lists and libraries
work with calendars and events
create, modify and delete views for lists and libraries
create and work with wiki pages
create and work with web part pages
understand workflows and be able to create and work with three-state workflows
create custom list workflows in SharePoint Designer
create and work with custom content types and document set content types
create and modify team sites and create a custom template from a SharePoint site
create a project and community site
work with Search in your site
manage the security for a site and its content
SharePoint Site Owner Thailand

Course Content
Getting to know SharePoint Online
What Is SharePoint
SharePoint Sites
Team Sites
Core Elements of a SharePoint Site
SharePoint Apps
Accessing SharePoint Online
Signing Out of SharePoint
Creating Team Sites
Sites and Site Collections
Understanding Creating Sites
Creating a Team Site
Quickly Changing the Theme
Changing the Logo
Change the Look Options
Changing the Look of a Site
Navigating a SharePoint Site
Navigation Elements in a SharePoint Site
Navigating a Site Using the Quick Launch
Customising the Quick Launch
Displating All Content in Your Site
Navigating to Your Delve Profile
Following a Site
OneDrive for Business
Understanding OneDrive for Business
Accessing OneDrive for Business
Uploading Files
Creating New Files
Creating New Folders
Editing Files
Sharing Files
Synchronising Your Library
Deleting Files and Folders
Getting Started With Libraries
Understanding Library Apps
Uploading a Single File
Uploading Multiple Files
Creating a New Folder in a Library
Selecting Files
Reading a Document
Downloading a Copy of a Document
Editing a Document
Deleting a File
Restoring a Deleted File
Working With Libraries
Understanding Document Co-authoring
Emailing a Link to a File
Synchronising a Library or Folder
Viewing Properties
Editing the Properties of a File
Understanding Versioning and Check Out
Using Check in and Check Out
Viewing Version History
Approving or Rejecting a File or List Item
Restoring an Earlier Version
Checking Permissions on Files
Sorting and Filtering Libraries
Creating an Alert on a Document
Creating an Alert on a Library
Managing Your Alerts
Working With Lists
Understanding Lists
Adding to a List
Adding Items to a List
Adding Columns
Creating a List from a List App
Creating a New Item in a List
Creating a New List Item Using Quick Edit
Editing the Properties of a List Item
Deleting a File or List Item
Restoring a Deleted List Item
Working With Calendars
Adding a Calendar
Adding an Event
Adding a Recurring Event
Changing an Event
Connecting a Calendar to Outlook
Working With Connected Calendars in Outlook
Disconnecting a SharePoint Calendar
Deleting an Event
Setting Up for Calendars Overlay
Using Calendars Overlay
Creating Views 
Creating a New View From an Existing View
Creating a Custom View
Understanding the Create View Page
Selecting the Columns
Modifying a View
Specifying Sort Criteria
Specifying Filter Criteria
Specifying Grouping Criteria
Creating a Dynamic View
Creating a Calendar List View
Deleting a View
Getting Help
Using Help
Searching in SharePoint
Searching in a Library or List
Using Google to Get Help
Advanced Lists
Importing a List from Excel
Publishing an Excel Table as List
Updating Data in a Connected Excel Table
Adding a Custom List
Understanding Column Types
Adding a Column to a List
Adding a Column With Custom Validation
The List and Library Settings Page
Modifying a Column in a List or Library
Deleting a Column From a List or Library
Reordering Columns in a List or Library
Renaming a List or Library
Changing the Versioning Settings
Creating Multiple Items From Excel
Editing the Document Template for a Library
Deleting a List or Library
Working With Pages
Understanding Page Types
Placing the Home Page in Edit Mode
Modifying the Home Page Layout
Modifying the Home Page Web Parts
Creating a New Wiki Page
Placing a Page in Edit Mode
Inserting and Formatting Text
Inserting Tables
Inserting Pictures
Inserting Links
Inserting Web Parts Into a Text
Editor Control
Linking to an Existing Wiki Page
Linking to a New Wiki Page
Renaming a Wiki Page
Deleting a Page
Site Templates
Understanding Site Templates and Subsites
Creating a Communication Site
Customising a Communication Site
Home Page
Creating a Blog Subsite
The Blog Subsite
Creating a New Blog Post
Creating a Team Subsite
Creating a Project Subsite
SharePoint Workflows
Understanding Workflows
Creating a New Workflow
The Flow Information Page
The Flow Designer
Customising a Workflow
The Flow Homepage
Testing a Workflow
Deleting a Workflow
The Flow Mobile App
Content Types
Understanding Site Columns
Understanding Content Types
Creating a Content Type
Adding Columns to a Content Type
Adding a Content Type to a Library
Using a Custom Content Type
Changing the Template for a Content Type
Understanding Document Sets
Creating a Document Set Content Type
Configuring a Document Set Content Type
Removing a Content Type From a Library
Managing Security
Understanding Permissions
Understanding Inheritance
Breaking Permissions Inheritance
Viewing Permissions for Groups
Viewing Permissions for Users
Adding Users to a Group
Removing Users From a Group
Creating a Custom Group
Modifying a Group
Deleting a group
Viewing Permissions on Libraries and Lists
Granting Unique Permissions to a Library
Restoring Permissions Inheritance
Saving and Publishing a Workflow
Creating Customised Permission Levels
The SharePoint Mobile App
Signing in to the SharePoint Mobile App
Navigating the SharePoint Mobile App
Navigating a Site in the Mobile App
Working with People
Working with Me
Social Networking
Understanding Delve
Accessing Delve
Editing Your Profile Page
Checking the Language and Region Settings
Working with Boards
Working with Favourites
Using Your Blog
The Delve Mobile App
Great introduction to the tool. Concepts were all explained in a very easy to understand way and the entire class was interesting and engaging.
Matthew - Power BI Beginner Perth,
28 Nov 2022
.
very conducive session
Ardavan - Excel Beginner Perth,
28 Nov 2022
.
The pace of the course was good. It focused on the areas of excel that iIwanted to learn.
Karl - Excel Beginner Perth,
28 Nov 2022
.
The course was scaffolded well and the tools/skills will be easy to transfer into use in our organisation. Really engaging delivery and easy to follow instructions. Thank you Domenic.
Isla - Power BI Beginner Perth,
28 Nov 2022
.
Thank you for a fabulous course that was very interactive and fun. I loved that your training was aligned to where the group's participants were at in terms of ability and needs.
Danielle - Power BI Beginner Perth,
28 Nov 2022
.
Introductory level stuff, look forward to the intermediate course.
Luke - Power BI Beginner Perth,
28 Nov 2022
.
Perry is very proficient in Excel
Sharyn - Excel Beginner Perth,
28 Nov 2022
.
Well presented. I really enjoyed the content and now feel more confident with the software.
Melissa - Power BI Beginner Perth,
28 Nov 2022
.
Friendly. Good communication. Very knowledgeable
Ian - Power BI Beginner Perth,
28 Nov 2022
.
Very engaging, helpful and communicated the steps well. Great course will recommend.
CANDICE - Power BI Beginner Perth,
28 Nov 2022
.
Excellent manner in presenting information, ensured everyone was catered for
Craig - Excel Beginner Perth,
28 Nov 2022
.
Trainer was excellent. he made sure everyone understood the contents
Vaz - Excel Beginner Perth,
28 Nov 2022
.