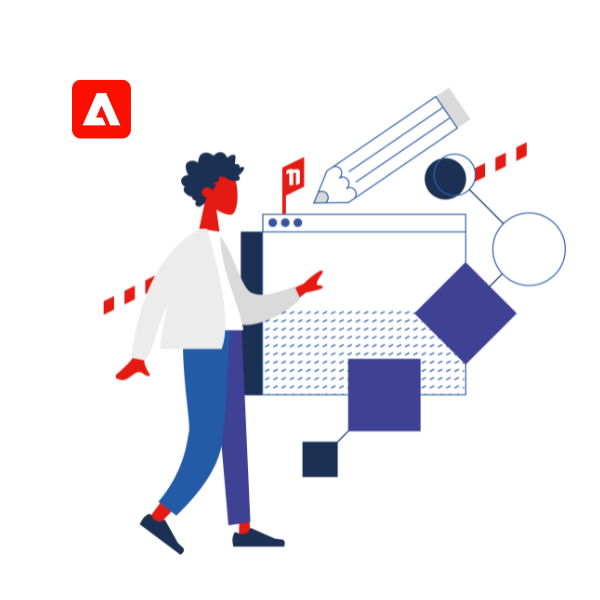 Adobe Training Courses
We are currently offering our Adobe training courses in-person in our state-of-the-art facilities. We hope to be offering this course remote online in the near future.
Ignite your team's creative potential with Nexacu's comprehensive Adobe courses. Whether you are a beginner or seasoned professional, our expert-led training programs are designed to equip you with the skills needed to master the industry-standard Adobe Suite.
With our expert instructors guiding you every step of the way, you will receive personalised attention and support to ensure ensuring you get the most out of your training experience. Whether you want to enhance your graphic design skills, or create engaging documents, our expert instructors will provide practical insights, industry tips, and real-world examples to help you achieve your goals.
Adobe Training Courses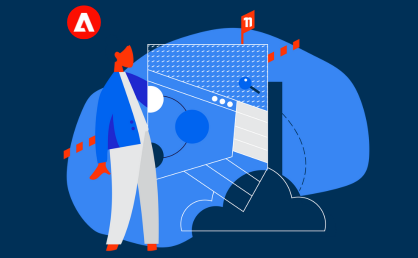 Adobe Acrobat Pro DC Mastery
Upcoming Courses:
Scheduled
Taking enrollments.
Confirmed
Taking enrollments.
Sold Out
Try another date.
Frequently Asked Questions
What prerequisites do I need for Nexacu's Adobe training courses?
Our Adobe training courses are designed to cater to participants of varying skill levels. While some courses may have recommended prerequisites, no specific requirements are needed for most introductory-level courses. Our instructors will guide you through the necessary concepts and ensure you have a solid foundation in using Adobe software.
What are the benefits of completing an Adobe training course with Nexacu?
By completing our Adobe training courses, you will gain the skills and confidence to effectively use Adobe software. Our courses are taught by experienced instructors who will guide you through hands-on exercises and real-world examples, enabling you to apply your knowledge immediately. You will learn time-saving tips, best practices, and advanced techniques to enhance your productivity and create professional-quality output.
Is certification provided upon completing the Adobe training?
Yes, upon successful completion of our Adobe training courses, you will receive a certificate of achievement. This certification validates your proficiency in using Adobe software and can be a valuable asset when demonstrating your skills to clients, employers, or colleagues.
Why is Adobe training important for businesses and organisations?
Adobe software is widely used in various industries, including graphic design, marketing, advertising, and media production. Having employees with strong Adobe skills can significantly enhance the quality and efficiency of your organization's visual content creation, branding, and marketing efforts.
What is the role of employee training in Adobe software?
Employee training in Adobe software plays a crucial role in empowering individuals to maximize their creative potential and productivity. It enables employees to efficiently use Adobe tools, unlock advanced features, and explore creative possibilities. Well-trained employees can create visually appealing content, design professional marketing materials, and effectively communicate ideas through multimedia. Adobe training also fosters collaboration and streamlines workflows within teams, resulting in improved efficiency and output quality.
How much is Adobe training?
The cost of Adobe training at Nexacu varies depending on the specific course you are interested in. We offer a range of Adobe courses designed to cater to different software applications and skill levels. To find out the exact cost of a particular course, we recommend visiting the respective course page on our website. There, you will find detailed information about the course content, duration, and pricing.
What benefits can businesses gain from Adobe training?
Adobe training provides businesses with a competitive edge by enabling employees to create visually stunning designs, compelling marketing materials, and engaging multimedia content. By enhancing employees' Adobe skills, organizations can streamline their creative processes, produce high-quality deliverables, and effectively communicate their brand identity. Adobe training also empowers businesses to take advantage of the latest software features and stay up to date with industry trends, ensuring they can meet evolving customer expectations and stand out in the market.
Adobe Acrobat Pro DC Mastery

Course Details
Reference Materials
Provided
Delivery
Instructor-led training


Excellent teacher, great content, Thank you!
Xenia - Power BI Intermediate Perth,
20 Sep 2023
.
Perry was very patient and knowledgeable. He explained everything clearly and I learnt a lot. Thank You Perry. Great course structure and facilities.
Joanne - Power BI Intermediate Perth,
20 Sep 2023
.
Very in depth - a shame we couldn't cover all topics.
Llewellyn - Power BI Intermediate Remote West,
20 Sep 2023
.
Really good, I liked that we didn't spend too much time on just creating visuals.
Luke - Power BI Intermediate Perth,
20 Sep 2023
.
Everything explained really well.
Nishand - Power BI Intermediate Perth,
20 Sep 2023
.
Sue did well. the course was much easier being completed in the classroom with multiple screens compared to the beginner course I did was off the laptop. A few random events occurred like data view not showing the data but was able to be used in the report which was interesting... wasnt able to be interrogated due to time but would be interested to know why....
Nic - Power BI Intermediate Perth,
20 Sep 2023
.
The trainer delivered the content in such a way that I could follow the process well
Rebecca - Power BI Intermediate Perth,
20 Sep 2023
.
Thank you.
Simon - Power BI Intermediate Perth,
20 Sep 2023
.
Got the info across well
Colin - Power BI Intermediate Perth,
20 Sep 2023
.
Very Good
Rikki - Power BI Intermediate Perth,
20 Sep 2023
.
Well done, you managed to get us finished even with a slight delay to the start of the day. Course was pitched at the right level, and you were very helpful.
Leanne - Excel Beginner Adelaide,
20 Sep 2023
.
ok
THINH - Microsoft 365 Beginner Remote East,
20 Sep 2023
.